The living room is the place where the family spends most of their time. You talk, eat, play, and enjoy your favorite TV shows together in this room.
Proper lighting has a strong impact on the atmosphere and moods too. So, to make your living room properly lit we have some useful tips.
By following these guidelines you can make your living room a cozy and comfortable space for your family.
1. Lighting Layout
The first and foremost thing is the lighting layout. Whether buying a new house or renovating an old one, you must plan where to light the room according to the activities.
For example, in a living room, you need light to brighten up the whole space, so that the entire family can sit and enjoy. You need light to read a magazine, children gather and play games, and you enjoy watching movies.
Chasing out plaster from the walls is not an easy task. So, a calculated and well-thought lighting layout eliminates the risk of future renovations.
Ensure you have well-balanced and equally distributed lights on the ceiling and walls. You can use Vorlane commercial lights in the ceiling for proper illumination.
Connections for plug-in lights like table lamps, floor lamps, or other decorative lights must be properly marked in the layout so that the electrician wouldn't miss them.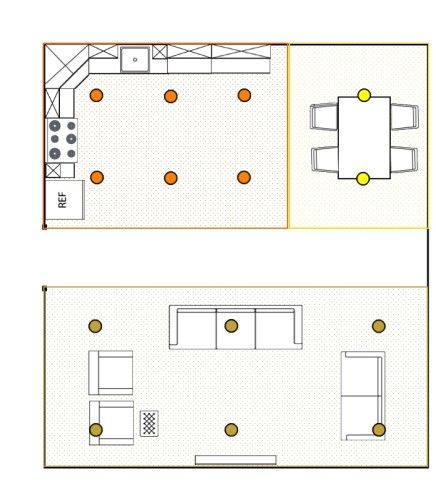 2. Types of Lighting for a Living Room
You can choose various lighting fixtures for your living room. For example, if you want to highlight a painting in the corner of the living room, you must select a spotlight for this purpose.
So the various lights you can choose are:
a. Ambient Lighting
Ambient lights are the main source of light that illuminates the entire space. It can be the ceiling, wall, or natural light sources in your living room.
b. Task Lighting
This lighting fixture is ideal for areas where you need light to accomplish a task. In a living room, you can use a table, floor, or adjustable wall lights to highlight a specific area.
c. Accent Lighting
To highlight a niche or cabinet in your living room, you can use accent lights. These lights help you to focus on a specific area and draw attention away from areas that are not so attractive.
d. Dimmable Lights
Whichever lighting fixture you choose, the dimming option adds a new look to the atmosphere. A brightly lit room in the morning or on a family dinner is good but dimmed lights while watching a movie with your family is even better.
So, while selecting and installing lights in your living room, make sure to purchase lights with dimmers or add them separately.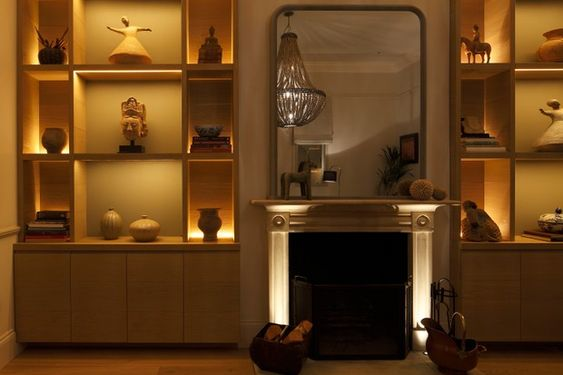 Wrap-up!
So, first of all, pen down what type of activities you conduct in your living and which areas you want to focus on. Then, make a layout of your living room. Mark the areas where you want lighting fixtures.
Then consult 2 – 3 electricians and take a budget estimate. Also, an experienced electrician can guide you through your layout. After a complete thought process, you can start installing the lights.
If you want to make the living room more fun, there are also many other lighting choices, e.g: led strip lights. Just be open-minded and creative, you can develop a wonderful living room.