Plans to create a version of New York's High Line park as part of an ambitious regeneration project in a North London borough have been given the green light.
Camden council's planning committee has unanimously approved the first phase of the 'Camden Highline' scheme in a move that's set to transform a 260m section of viaduct between Camden Gardens and the crossroad between Royal College Street and Camden Road into a public park.
The 'Camden Highline' route will run eight metres above the ground, providing a biodiversity boost for one of London's most popular tourism centres as it weaves its way through local communities and housing estates, connecting 20,000 people to new green space.
Gardens and walkways, seating areas, cafes, arts and crafts stalls, children's play areas and space for charitable activities are all set to feature in a ground-breaking design, which is inspired by woodlands, meadows, hedgerows and gardens to 'celebrate and amplify the unique characteristics of the railway viaduct'.
Alongside delivering health and social benefits, the developers and architects vPPR are working with urban space reimaginers Street Space to ensure the local community plays a central role in project design and has a voice in decision-making.
The mayor of London Sadiq Khan has previously backed the scheme, which he says epitomises London's creativity and ingenuity.
An expected two million people a year could visit and use the Highline, pumping an additional £16m in tourism revenue into the local economy annually. Upwards of 200 jobs could also be delivered during construction operations, while land and property values will see a strong uplift with almost £100m worth of existing and future development anticipated.
Planning approval for Phase 1 has been secured by planning and development consultancy Lichfields. Senior director Michael Lowndes and planner Sophie Bisby said the project will revitalise a vitally important part of London.
Michael Lowndes added: "Planning approval is great news and will bring benefits to local people and the thousands of visitors who come to the area every year. It reflects a fresh approach to rejuvenating urban public spaces that deliver long term, impactful and sustainable benefits for local communities. We have drawn extensively on our experience and expertise to deliver a solution to secure planning permission.
"Camden Highline will undoubtedly have a big impact and contribute to a positive change to this part of North London. The design is intended to celebrate and amplify the unique characteristics of the railway viaduct, dramatising movement and discovery, set within a sequence of woodlands, meadows, and gardens."
Camden Highline, the charity behind the project, is currently focused on fundraising for construction.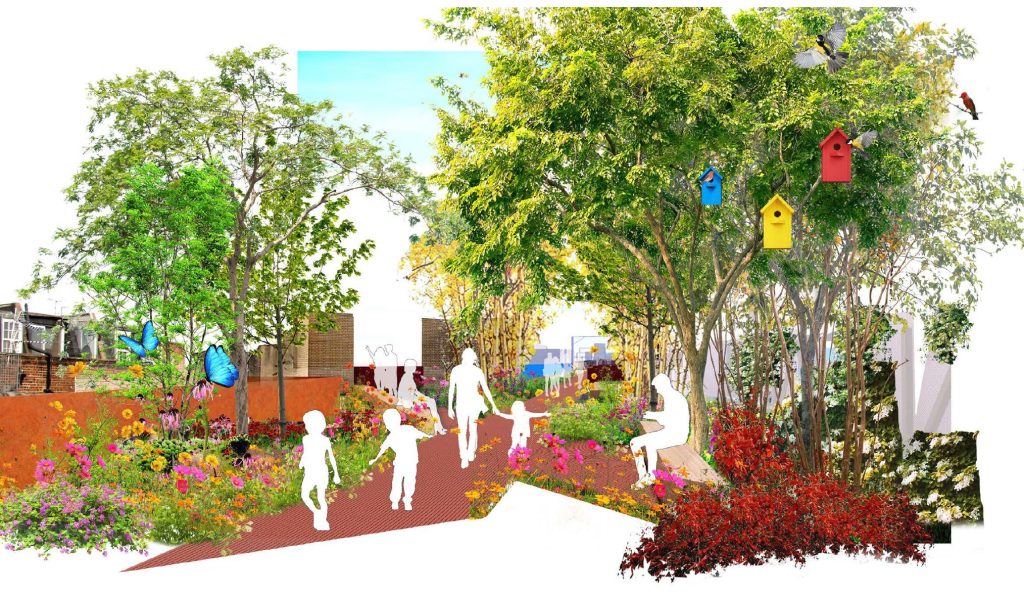 Building, Design & Construction Magazine | The Choice of Industry Professionals