Whether you're running a startup business or planning to move to a different office, there are many options for your office space. You should prioritize your employees and business needs when looking for the best working environment. After all, this can make or break overall productivity and performance.
Some entrepreneurs feel stressed out when reviewing different possible office locations. They lack preparation and have yet to decide on important considerations. To prevent that and make the process seem less daunting, it's ideal for learning tips and tricks for choosing the best office space for your business.
Learn some benefits of shared office space and apply the following steps when looking for the best one: 
1. Prioritize Location
Everyone would tell you how important location is when choosing stores and offices. After all, this is where your employees would work daily, and customers or business partners would need to visit you. Choose a location that's convenient and accessible for everyone. They should be able to come to your office without hassles and hurdles.
There are primary considerations when deciding on the location. First, it should be in a safe and secure neighborhood. Check the nearby offices and see if it's an ideal location for your business. It's best to be located in a downtown or main area so your customers and employees can arrive quickly by using any transportation. Finally, when you find the right location, you can proceed with designing your new office place.
2. Set A Budget
Businesses should set a budget to make good decisions for office spaces. An office space cost should be strategically planned. As well as affecting net income, the price determines how much reserve money your business can maintain. Setting a budget allows you to narrow your choices and see what facilities or locations you can afford.
The price is a determining factor for the success of your operations. If the office space price or subsidy is too low, it can result in inadequate working conditions and substandard offices. However, overspending on your office space can also lead to adverse financial conditions. A high lease is never healthy for your cash flow, and you might continue to incur additional expenses in the long run. The key is to stay within the budget and ensure that the price is reasonable to meet your needs.
3. Consider The Facilities
If you've decided on shared office space, you should always think about the types of facilities you need. To ensure your business is successful, you should guarantee that your employees can maximize and use the available facilities. For instance, the office space should have excellent internet connectivity, comfortable workspaces, good lighting, a pantry, meeting cubicles, and other functions that contribute to your team member's performance and well-being.
It's essential to research thoroughly and look for offices that meet your facility's requirements. Your office may be storing valuable equipment overnight, so security is another critical consideration. You can also factor in their operations time, which should be relevant if you have different work shifts. Thus, if you are looking for a suitable space for your needs, there are several factors to consider for finding the right facilities alone.
4. Match It To Your Business Needs
Choosing the suitable office space for your needs is vital, no matter what office you choose. Assess how much space and equipment each employee needs for comfortable work, and then determine how big an office you need based on those numbers. List down every facility and amenities your employees and business need.
Even though having a larger space than necessary can be a good idea since it allows you to add employees, you risk paying for space you don't need if your team doesn't grow as quickly as expected. But it's also crucial not to go for a small and cramped office as this can only affect performance and output. Growing businesses can choose short-term contracts to change office spaces as their teams expand and their needs change.
5. Factor In Your Company Size
Finally, it's essential to factor in your company size. Count your staff and see who needs to work in the office at a given time. The size of your premises should match the size of your business. If you don't need a huge space, don't overspend. But at the same time, you don't want your employees to stay in a small area that's too cramped.
By knowing your office space requirements, you can avoid moving from one office to another, which is another expense you don't need. You would be better off with a more extensive and flexible office space if you expand your company and hire more employees.
Conclusion
Any business needs to assess its office location with more consideration and preparation. The list of advice above can get you started on the right track. It's important to keep your business and employees' needs in mind before deciding on the best office location.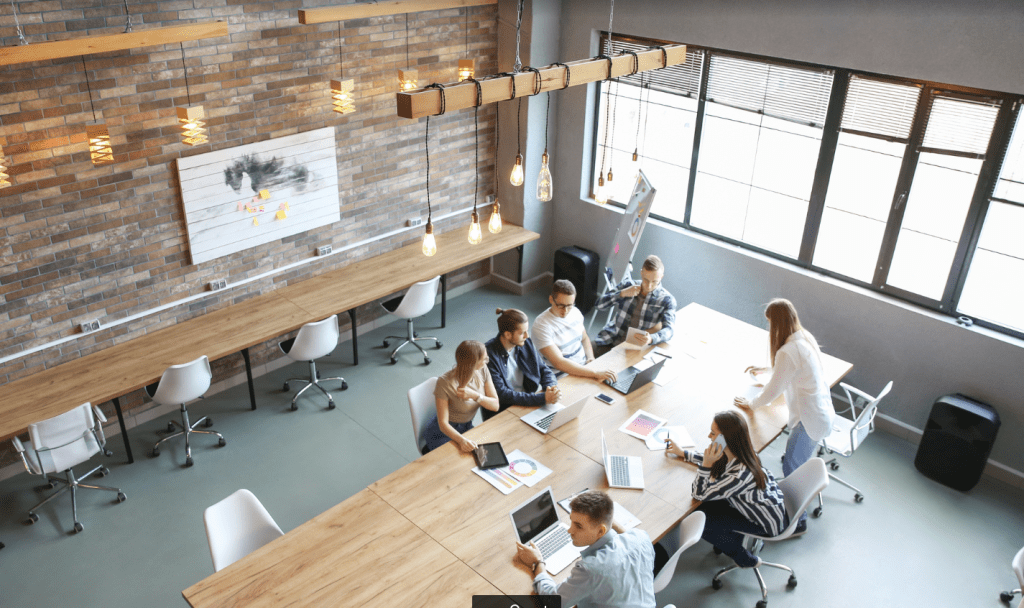 Building, Design & Construction Magazine | The Choice of Industry Professionals