Housebuilders grappling with regulatory requirements to measure the airtightness of new buildings are benefitting from an industry-leading scheme providing in-demand skills for the construction sector.
Elmhurst Energy recently launched its Elmhurst Airtightness Scheme (EAS) to train and authorise professionals to carry out the essential testing buildings need to produce lower energy bills, conserve heat and meet higher standards in lower carbon building and retrofit.
This means industry will find a bigger pool of expertise to ensure residential and commercial buildings pass updated Building Regulations, which now set higher standards for energy and fuel conservation (Part L) and ventilation (Part F).
EAS, previously the Independent AirTightness Testing Scheme (iATS), qualifies companies, as well as sole traders and partnerships, through training, assessment and accreditation. It also offers developers, building control bodies and members of the public a facility to find airtightness testers in their area.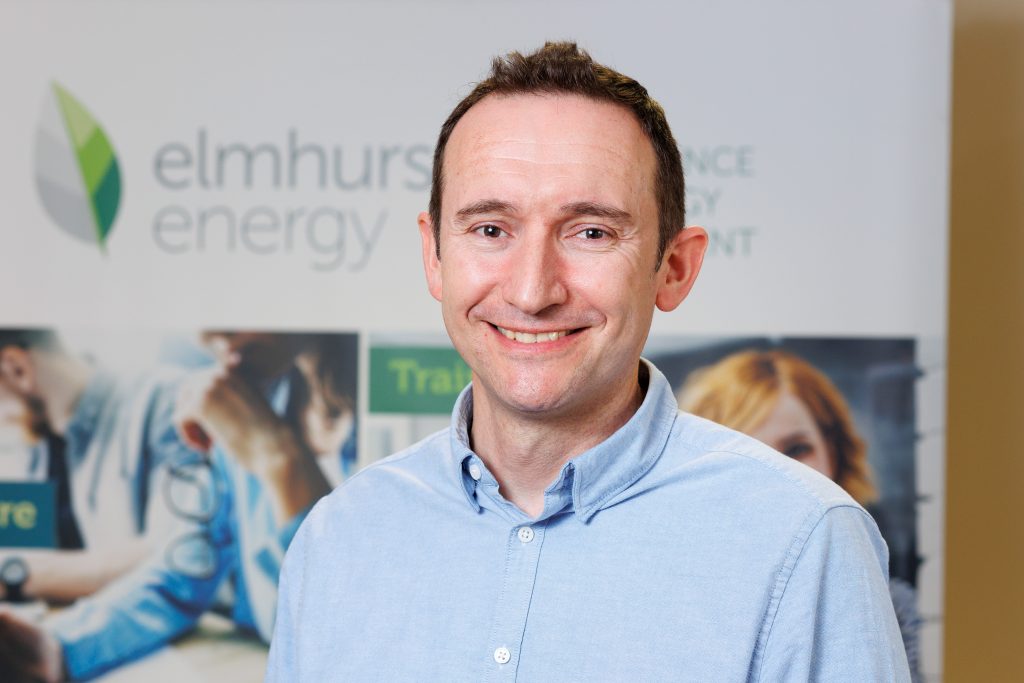 Stuart Fairlie, Elmhurst managing director, said:
"The energy efficiency goalposts have really changed for new domestic and commercial buildings with the Building Regulations 2022, meaning we already seeing a significant rise in demand for airtightness testers.
"This has been compounded by the energy crisis and sharp rises in fuel bills, meaning housing associations, local authorities, private landlords and homeowners have never been more concerned about putting energy saving measures into homes.
"As well as raising the bar for energy and fuel conservation and ventilation, the regulations now require all new buildings to have an airtightness rating after construction. Any dwellings that don't meet the required standards will need to be corrected if they are to receive building approval and certification. These test results are also used to calculate energy efficiency and are a factor determining a building's EPC rating, so there is simply no escape from the importance of airtightness."
Professionals qualified through EAS can carry out airtightness pressure testing to measure uncontrolled air leakage through gaps and cracks in a building, not easily detected through visual inspection.
Airtightness tester Ewan MacFarlane, based in southwest Scotland, qualified through the EAS (then iATS) after spotting a gap in the market. He saw it as an opportunity to expand his career as a chartered surveyor, which led to him forming his own company, MacFarlane Surveying and Construction.
He added:
"In Dumfries and Galloway there aren't many air testers, so there's a growing market which has given me a good base with clients. I've done everything from big, industrial units, to garden rooms and retail warehouses. Some jobs take an hour, others take five or six days for a house to comply to Passivhaus standards, so it's very varied. But I'm finding I'm picking up new clients all the time and much of my work comes via recommendations, which is fantastic."
There are two EAS levels. The first covers domestic and non-domestic buildings up to 4,000m3, with level two up to and over 4,000m3. Registered airtightness testers can use EAS to develop their skills through three further courses: thermal imaging heat loss inspection training for commercial and residential buildings; training on Pulse – the new, approved method for airtightness testing; and background ventilation testing.
Stuart Fairlie added:
"At its core, this scheme is about equipping the built environment with confidence that new buildings are fit for higher standards of building and living, while moving us closer to carbon net zero."
EAS member benefits include professional indemnity and public liability insurance, a secure lodgement portal and dedicated technical support. Elmhurst's residential building SAP and commercial building SBEM assessors can also search for airtightness testers using the company's Design SAP software.
For more information visit www.elmhurstairtightness-scheme.co.uk.
Building, Design & Construction Magazine | The Choice of Industry Professionals