Building services and engineering consultants FHP has been specified to provide MEP and design services for a multi-million-pound residential led mixed-use regeneration project in North London.
The firm is providing a range of RIBA Stage 3, 4 and 5 MEP technical and construction Revit design services to the city's leading residential-led mixed-use developer Regal London, which is leading the £270 million redevelopment of the former Euro Parts headquarters in Wembley.
The site is currently being transformed into 759 new residential units across five high-rise buildings, which will feature 78 three-bedroomed family homes and more than 200 affordable properties. It all comes under plans to deliver a sustainable mixed-use development in line with the local authority's wider aspirations for the growth and prosperity of the Wembley area.
More than 33,000 sq. ft. of flexible commercial space is also under construction to accommodate retail, light industrial and logistics businesses. New communal amenity spaces within the upper roof terraces and at podium level area will eventually feature along with new landscaping, improved public access along the Wealdstone Brook, and the creation of 31,000 sq. ft. of children's play space.
FHP has been closely involved in the project from the start of RIBA Stage 3 providing mechanical, electrical and public health services together with sustainability, building physics and digital engineering support for what is being seen as one of North London's most prestigious regeneration projects.
A key aspect of FHP's work centred on a review of proposed heating systems, developing two design options for either a 100% electric heating scheme or an alternative connection to a local district heat network. This allowed the developer to decide the best approach – a 1.7MW ASHP (air source heat pump) in conjunction with 1.7MW electric boilers – as part of a revised energy strategy submitted within the overall planning submission.
Services to facilitate design stage and As-Built SAP and SBEM energy use and carbon emissions calculations were also completed by FHP as part of a comprehensive package of support.
The Regal London project is the latest success for rapidly growing FHP, which employs 52 people and continues to see strong demand for services and growth across its London and Leeds operations.
Tony Hewitt, managing director, said: "Fulton Road demonstrates the added value and insight we bring to multi-million-pound investment projects through innovative design-led MEP services. It's also a reflection of the excellent work our team provides as we develop our commercial offering. We expect to see a strong performance this year as we invest further in expertise and secure new work nationwide."
Ryder Architecture is the lead architect on the Wembley site project.
Fulton & Fifth is one of Regal London's latest developments of more than 800 homes for sale alongside new independent cafés, shops and workspaces, due to complete in Q1 2025, said Damien Cartmell, managing director of construction at Regal London.
He added: "With their expertise, technical insight and services, FHP are an important partner in helping to bring forward our vision for Fulton Road. Their input has ensured plans were delivered on time and to the highest standards as the various elements of the project progresses."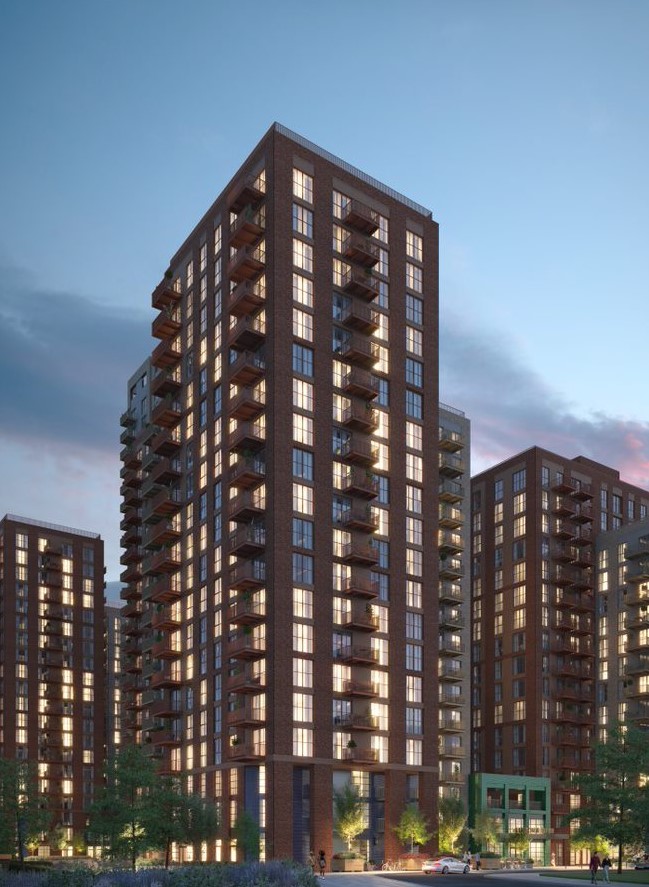 Building, Design & Construction Magazine | The Choice of Industry Professionals