Building a custom home is a big commitment. It's even more significant when you have a growing family to consider. You should know who'll live in your house in the future, be it more kids, relatives, or pets. This way, you can build a comfortable home that meets your needs today and in the future.
To do this, you need to enlist a professional company's help to bring your dream to reality. Consider buildguardian.com, an experienced building company dedicated to working with you every step of the way to design and build a custom home for your family or similar firms. Remember, the builder you choose to work with should listen closely to your ideas and not just dismiss them. After all, that's the true meaning of a custom home. They should be able to guide and advise you so you can build a home that reflects who you and your family are.
Don't get too excited and forget the crucial things you need. Otherwise, you may be forced to start renovating your newly built home as soon as it's complete, a cost you could have avoided. With that in mind, the following is how to ensure the house you build suits your growing family:
Involve An Expert And Be Receptive To Changes
Unless you're a builder, don't assume you know it all. You can plan and think about the architectural parts to relay them to an expert. However, even with your sketches and dimensions, be ready for advice and criticism from the expert. They have your interests at heart, and you shouldn't fight them on every front.
Any changes the experts make will aim to make things standard. They've been at it for some time and know what works and doesn't. Due to the close relations you'll have with your contractor during this period, choosing an individual you trust and understand is essential. Ultimately, with the right people, your home will be everything you dreamed of.
Consider The Floor Plan Size
Consider a floor plan size that suits the needs of your growing family. It depends on aspects like:
The number of bathrooms and bedrooms you need for your children, visitors, and children
The amount of space each member needs
Whether you want a single or double story house
Your building budgets
Whether you want an open or segmented floor plan
Remember, a bigger home doesn't make it the best choice. Instead, consider your family's lifestyle and preferences. To make it easier, you can reflect on your current home and note what you like and want to change about it. Discuss with your family the areas you want to leave behind and the new spaces they need in the new home.
A perfect floorplan is one where everyone in the family gets the most out of every space, and all areas in the house are utilized well. If you have kids, note that they'll become teenagers and need more privacy. You must think of ways to repurpose the rooms and keep your home functional.
Work With The Environmental Aspect
As you build a custom house for your family, you should ensure it adapts to your land's structure. Whether your plot is rectangular, square, triangular, or unshapely, you must leave enough space around your house for easy maneuverability.
You should also create a sense of light and space for your family by designing based on the sun's movement across the property. It isn't only for energy-saving and aesthetic purposes but also to improve everyone's health and well-being. Remember, access to natural daylight while indoors is essential for your health.
Furthermore, shade and sunlight are great ways to cool and heat your home, meaning your energy bills are lower in the long run. With the current calls for sustainability in construction, you'd want a home that meets climate targets by not depending on the heating and cooling systems. 
Have Private Spaces To Unwind
Part of building a custom house for your family involves upholding privacy. First, control how much of the house can be seen outside through windows and the home entrance. Besides, every family member should have some degree of privacy. If possible, build a bedroom for each kid. But if finances don't allow it, you can have one girls' bedroom and another one for boys. Just ensure they're spacious enough to accommodate all your kids. And, of course, have a master bedroom for the parents. You may also want to build a guest wing where visitors to your home will sleep. Private spaces allow everyone in the family to have their own space to relax and unwind.
Consider Adding A Study Room
With a growing family, education should be among your top priorities. Your kids often need a quiet place to study as they progress through elementary, high school, and college. The living room and bedrooms may not always be conducive for studying, especially if your family is large and the home is always buzzing with activities. A guaranteed option is building a study room and installing appropriate furniture like desks, chairs, and bookshelves.
On the same note, pick a location with several schools in the vicinity, so your kids receive the best education at every stage as they grow.
Build Multipurpose Rooms
Consider building multipurpose rooms whose functionality changes depending on time and need. Such spaces have more than one use, and as your family grows, the functions evolve. It's a perfect way to be creative with small rooms.
You can have a multipurpose room based on clever interior techniques of multi-functional furniture. The following are some ideas:
Combine the bathroom and laundry room
Have a minibar under the stairs
Shift your dining room and kitchen outside to the terrace if there's enough space
Combine the kitchen, dining, and children's study room
Have a library in the living room by being creative with the wall design
Have a fold-away gym in the living room
Store your bikes and yoga mats on the balcony
Have your dining area on the balcony
Use the trace as your home office
Optimize the corners by turning them into shelves
With such multipurpose rooms, you don't have to build too many tiny spaces, each serving just one function.
Design Outdoor Living
Outdoor living is an integral part of your house. A spacious backyard can become a perfect playing spot for your kids, pets, and exercise. You can also build a custom space to entertain and host barbecues and parties with friends. You may also have a deck or alfresco that boosts your property value and improves your lifestyle.
Safety
You'd want a safe living space for your loved ones. Hence, make safety the mantra of your discussions with your builder. Ensure both the internal and external safety of the house are covered. Consider the following safety measures for a child-friendly home:
Have built-in shelves rather than free-standing ones that can tip over and cause injury
Choose nontoxic paint
Build a custom screen or gate to ensure the fireplace is out of reach
Have outlet covers that keep plugs from being pulled.
Build stairs that can accommodate a baby gate
Use nontoxic flooring
Have a fence in the yard and gates
Babyproofing makes your home safe for your little ones and the rest of the family.
Plan Your Storage
As your family grows, so does the amount of luggage in your house. Consider the extra strollers, bicycles, books, toys, clothes, and games you'll have around as the family expands. Planning your storage as early as during construction reduces the house's clutter and mess. Include built-in storage in your floor plan for all the extra stuff.
Have custom cabinets that keep clutter off the floor and out of sight. Also, you must plan for the storage of cords and electronic equipment in the house. Incorporate compartments that are out of reach of kids for storage and to ensure they don't get pulled down and cause injuries.
Pick The House Aesthetics Carefully
Be careful with the aesthetics you pick for your home. Use high-quality and durable finishes so they grow with you, and you don't have to replace them often. Pick neutral house colors and furniture when you have younger kids; this makes it easy to tame the mess. Also, ensure the colors you choose can easily be painted over. With time, you may need to repaint the rooms of your toddlers as they become teenagers to cater to their changing tastes.
Design For Aging In Place
Your kids and yourself will all be grown someday. As you build, you must consider how the house will function when your kids move out.
Also, consider how long you're going to stay in the house. For example, you can prepare for old age by having hallways and doors that are wide enough to accommodate a wheelchair. You could also avoid having curbs on various entries, including the bathroom. Remember, even though you're healthy and young, injuries can still occur and cause mobility issues. Hence, it's a good idea to plan for situations like this.
Conclusion
Building a home for your growing family is a fulfilling experience since you can construct a house that caters to everyone's lifestyle and needs. What you build will be where your family makes memories together. Hence, this isn't something to rush through. Carefully consider all the necessary design aspects to ensure the home is perfect and fits your family through the years.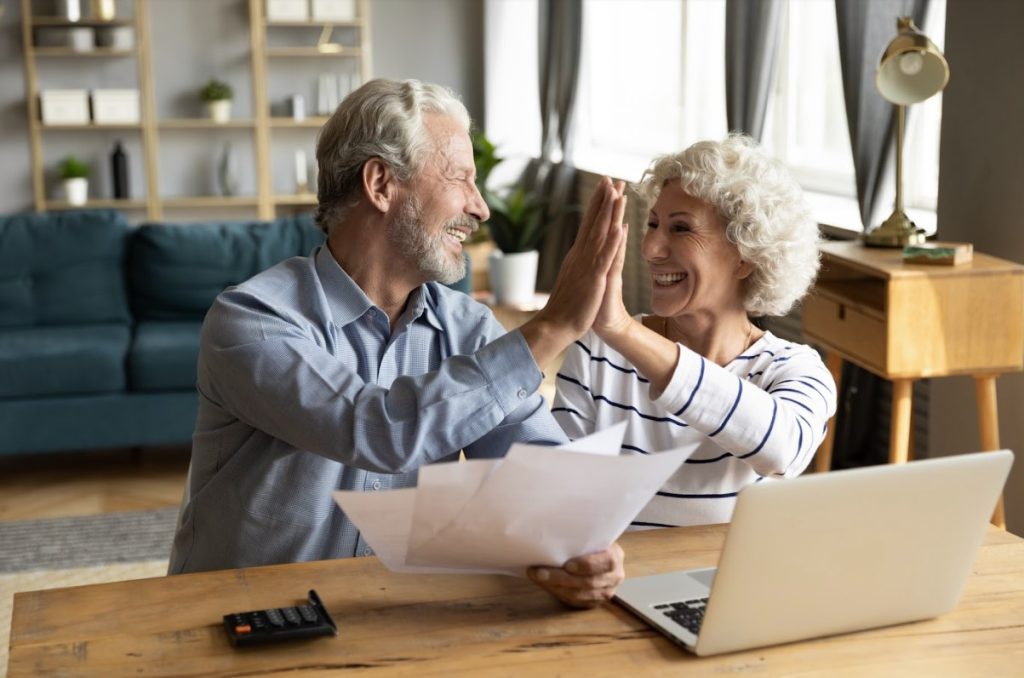 Building, Design & Construction Magazine | The Choice of Industry Professionals