The £9.1 million redevelopment of Parsons Vehicle Workshop and Depot in Parsons Road, Washington, a project which began in the summer of 2021 for Sunderland City Council (SCC), is now occupied.
Over the coming years, SCC aspires to move towards electric vehicles in lieu of petrol or diesel, therefore electric vehicle charging was a significant element of the project. The building will act as an electrical vehicle charging hub for the council's fleet of vehicles, utilising a large array of roof mounted solar PVs and battery storage units to obtain maximum efficiency out of the system.
To make way for the brand-new, two-storey mixed use vehicle depot building, the existing workshop was demolished to be replaced by one which houses workshop spaces and office accommodation as well as a fuel station, electric charging hub, and a security gatehouse to service the entrance, which leads to parking facilities for fleet, visitors and staff.
After a competitive tender Esh Construction (Esh) was appointed as contractor in the summer of 2020. In keeping with its social value strategy to work with local firms whenever possible, Esh appointed Durham-based Howarth Litchfield as architect with shared responsibility for submitting the planning application, which was given the green light in early 2021.
Howarth Litchfield Director, Keith Handy, added: "We're delighted to have been involved with the redevelopment of Parsons Depot which builds on our experience in this vital sector. In this case, the project sets the benchmark on sustainability within the context of local authority fleet vehicle management, providing a new strategic asset for Sunderland City Council, housing frontline services for fleet management, highways operations, refuse collection, horticultural services, and so on.
"Specifically, it not only supports the current outgoing fossil fuel vehicles but is also heavily designed around the incoming electrical vehicle fleet both in terms of the vehicles' everyday maintenance as well as providing a centralised electrical charging hub."
Deputy Leader of Sunderland City Council and Cabinet Member for Clean Green City, Councillor Claire Rowntree is the council's Climate Champion. She said: "We are moving towards our aims of being a carbon neutral city and the Parsons Depot is part of this big picture. The hi-tech updates for energy consumption, carbon emissions and its environmentally friendlier facilities allow us to expand our capacity for specialist electric and other low carbon EVs. Parsons helps towards meeting our moves of making the council carbon neutral by 2030 and having a carbon neutral city by 2040."
The co-location of services on this 6.37 acre (2.58 Ha) site has led to greater efficiency and provides flexibility for future reorganisation or expansion if required.
The project is very much a first in the North East within local authorities as they look at how they will facilitate and maintain a new fleet of electrical vehicles by 2030.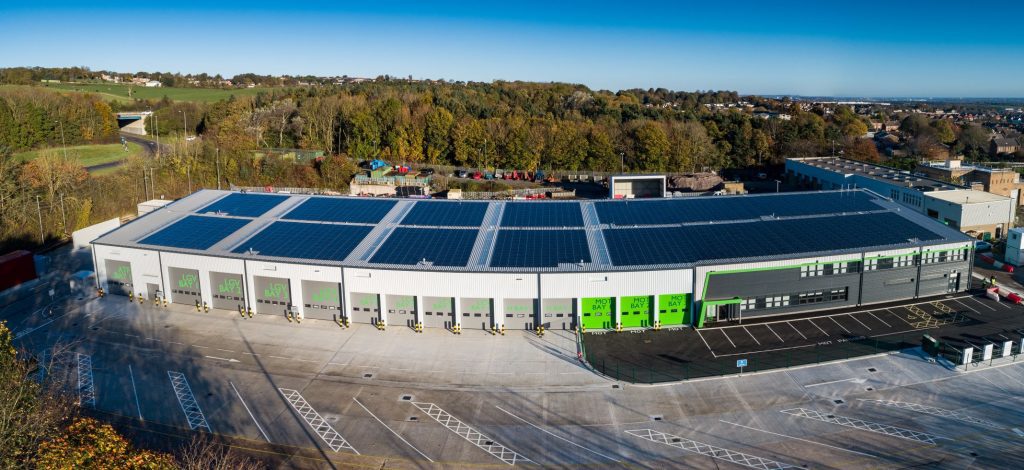 Building, Design & Construction Magazine | The Choice of Industry Professionals