You're probably a careful driver while on the road. You observe traffic rules, wear a seat belt, put away your phone, avoid intoxicated driving, and employ several defensive driving tactics. These steps should help you reduce your chances of causing accidents. They'll also lower the risk of letting another driver's mistakes make you get involved in a crash.
Though you may be a careful driver, not all vehicle operators are. Hence, some collisions may still happen despite how keen you may be on the road. Typically, you're entitled to compensation if someone else caused your car accident. You can recover losses and damage incurred during the crash.
However, the claim process isn't always easy, and getting fair compensation can sometimes be challenging. Also, most defendants hire the best lawyers they can find, and most times, their insurance companies will try their best to deny your claim.
So even though you may be the offended party, it isn't always a guarantee that you'll win. However, there are some things you must do to ensure this.
In this article, you'll learn four crucial steps you should take to increase your chances of winning your car accident case. You should:
Collect All Relevant Data From The Scene
An essential thing to do after the crash is to collect all relevant data from the scene. This includes:
Contact and insurance details of the other driver
Videos and photos of damage on both vehicles, the accident scene, the condition of the road, physical injuries you sustained, and the other car's license plate
The time and location of the accident
Weather and traffic conditions at the crash scene
Contact details and names of witnesses
Collecting all this data after the accident is vital because memories fade fast. You'll forget some details that may be helpful in your case as time goes by.
If witnesses don't call the police to the accident scene, you can call them yourself. They'll ask you to provide a statement. Once you finish that, document the officer's contact details, name, and badge number.
You should also get your copy of the police report from them. Don't worry if you make or find any errors. Usually, correcting accident reports is possible and easy. This is if you can assure an officer that the information is incorrect by showing any proof you may have from the accident scene.
If you can't provide such evidence or convince the police officer about the mistake in your report, you'll need a good lawyer. They can help you rectify the information.
Find An Attorney
Handling your car accident case alone can be challenging. Without a lawyer, the defendant's attorney or insurer may trick or intimidate you into taking a smaller settlement than you deserve.
So, finding an excellent car crash lawyer to help you is vital. A good attorney knows your rights as a victim. Hence, they'll do their best to protect you. They'll also collect the right evidence, prove liability, and determine all damages incurred in a bid to get you a fair settlement.
If what's offered by the defendant's insurer seems less, your attorney will proceed to court. If they do, they know the right strategies to apply to help you win your case.  With the assistance of a skilled DUI Lawyer near me, your chances of a favorable outcome are greatly increased.
Go For A Medical Check-up
It's crucial to get a medical check-up after your car accident. This will help you accurately record the injuries related to your crash through a doctor's diagnosis. This information will also enable your attorney to determine fair compensation.
Failure to see a medical professional after your car accident can hurt your case because the defendant's team can claim your injuries weren't caused by the crash.
Don't dismiss a request by your healthcare provider to go for regular check-ups. Doing so may cause the defendant's lawyer or insurer to claim you weren't hurt. Attending your doctor's appointments is the only way for you and your attorney to prove how the accident affected your well-being.
Details from the check-ups can also show how much money you are or may have to spend on the injuries resulting from your accident. This way, you can get fair compensation that helps you cover the treatment you need now and in the future.
Avoid Anything That Could Hurt Your Case
It's also best to avoid anything that could negatively impact your case. For instance, you shouldn't speak to the defendant and their lawyer or insurance company about your case. They might trick you by appearing sympathetic, but you should ignore them. Some do this to gather information they can use against you.
If anyone from the other driver's team needs to speak to you, they should do it through your lawyer.
You also shouldn't post anything about your ongoing case on social media. The defendant's team could twist anything you say and use it against you. It's best to avoid posting anything online before your case is finalized.
Final Thoughts
You're entitled to compensation if you've been hurt in a car accident that was someone's fault. Even so, winning an auto crash case and getting your deserved compensation can be challenging even though you're the injured party. However, it isn't impossible.
In this article, you've learned four essential steps you must take after your car accident. These can help you win your case. Feel free to review this piece as often as possible if you need clarification.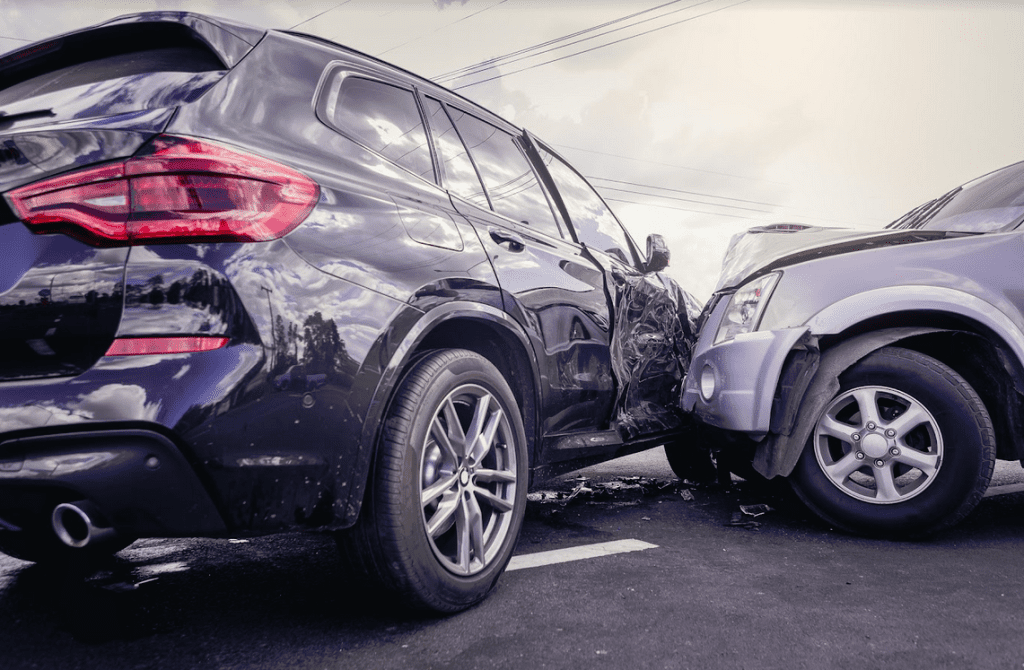 Building, Design & Construction Magazine | The Choice of Industry Professionals