The Keystone Group, the UK's largest steel lintel manufacturer has launched a new and exciting education initiative to help cement the future of brickwork students across the UK and Ireland.
Serving as an enterprising response to the current building industry skills shortfall, 'Keyskills' showcases a wide range of construction methods through free training support and materials. The initiative, involving Keystone Group's IG Masonry Support, IG Lintels, Keyfix and Keystone Lintels brands, focuses on relieving financial pressures on education establishments to allow extra funding for the development and recruitment of bricklaying training courses. Owen Coyle, Divisional CEO within the Keystone Group, said collaboration with colleges and training facilities will be crucial to Keyskills' success.
"This is a fantastic opportunity for places of education to offer first-class training programmes and 'skill-up' a new generation of bricklayers," Owen Coyle said. "The shortage of skilled tradespeople throughout the building sector as a whole is a well-known, long-standing issue. With this shortage, we want to collaborate with education establishments to relieve financial pressure and enable funds to be reallocated back into the development and recruitment of these training programmes."
Keyskills has a range of gratis benefits to support the recruitment and training process including training rigs and free product to support installation education, tours of Keystone's manufacturing facilities, training presentations from Keystone's technical experts, awards and event sponsorship, free merchandise and equipment and more.
According to the Construction Skills Network, the UK needs to recruit 1,450 more bricklayers per year over the next five years to keep pace with building demands. But building to the requisite standard is more than a numbers game, particularly as poor brickwork has been the foremost issue on new-build inspection reports for the past decade. Therefore, instilling the right skillset in youngsters aiming to take-up this most traditional and vital of trades will be essential to delivering properties that perform as-designed.
Owen Coyle continued: "In the months and years to come, we hope Keyskills will have played a meaningful part in supporting the recruitment and training of the bricklayers we need to meet our future building needs. We look forward to hearing from education partners who are keen to join us on this exciting journey."
Don't miss out on this unique training opportunity, click here to find out how you can take part in the Keyskills initiative.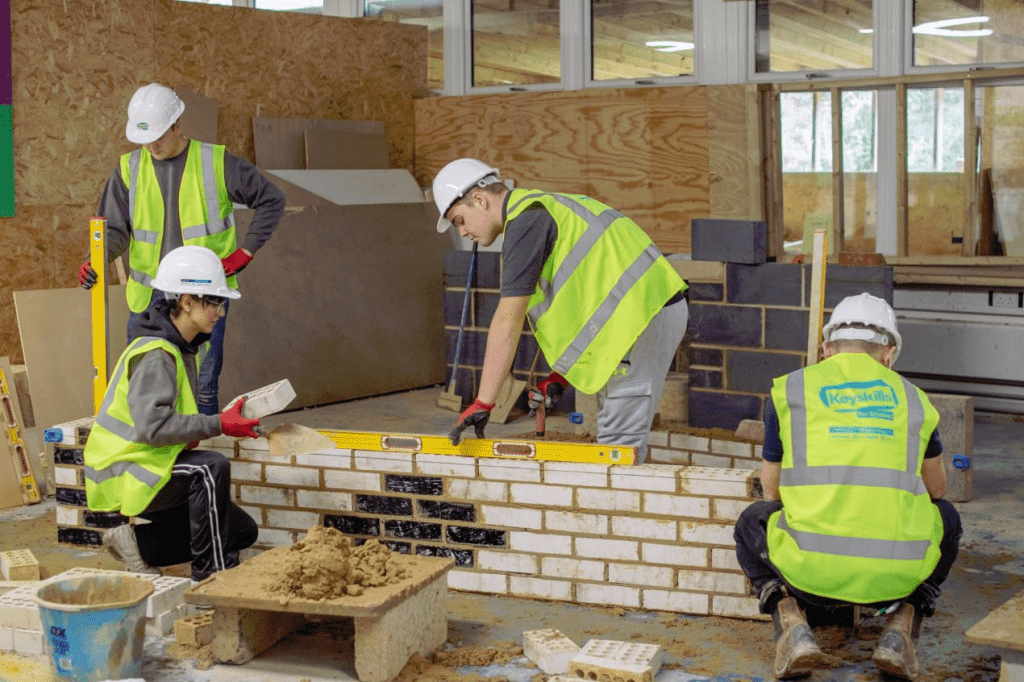 Building, Design & Construction Magazine | The Choice of Industry Professionals