A consortium of businesses led by smart energy tech pioneers Chameleon Technology has secured Government funding to develop innovative heat pump optimisation technology designed to encourage consumer adoption of the cleaner and greener heating upgrade.
Chameleon Technology, alongside partners Evergreen Energy, University of Salford – Energy House, EnAppSys and TalkTalk Telecoms, has been awarded £763k funding by the Department for Energy Security and Net Zero (DESNZ) to deliver the Total Home Optimisation Management (THOM) project.
THOM will see a collaborative approach to testing heat pump optimisation as part of the government's Heat Pump Ready Programme, which aims to increase public awareness of the cost saving and environmental benefits of heat pumps.
Heat pump installation is currently a long and involved process. Through the development of tools that are simpler to engage with and use, the THOM project aims to mitigate and ease some of the burden. Investment in the technology will lead to increased uptake of heat pumps by consumers being better equipped with a greater awareness of their own energy and heating needs.
The project involves Chameleon Technology working closely with its partners to utilise smart energy insights from existing data within the home to improve access to heat pump technology and embed the heat pump as part of a wider smart home set-up serving a more flexible grid. 
The project will create a heat pump specialist Home Energy Management System (HEMS) supported by a full-package software solution, to help customers understand and maximise the benefits of their heat pumps whilst reducing energy bills and carbon emissions.
Smart meter and occupancy data from within the home will be used to develop insights into the fabric efficiency before installation, with all outcomes gathered into AI solutions to streamline the heat pump installation, reduce any survey requirements, improve system performance and offer minimum impact to the energy consumer. This will increase the customer and installer confidence over the technology in each installation.
Currently, heat pump installations are not happening at the rate required to meet the Government's target rate of 600,000 installations per year by 2028. In 2021, less than two per cent of UK homes had low-carbon heating systems, with around only 50,000 heat pumps installed that year.
For households looking to upgrade outdated, inefficient domestic boilers, the heat pump installation journey involves several engineer visits to assess the feasibility of a heat pump and correctly size the system. This evaluation process doesn't always take into account the widely varying routines and lifestyles of different customers.
Chameleon Technology and project partners are developing a fully integrated app to integrate smart meter data, router data (for room occupancy) and smart thermostat data, with internal data analytics to provide comprehensive and accurate individual home energy usage insights. The app, which will be designed to be engaging and intuitive for consumers, allows the user to gain insights into their personal household energy usage, adjust and manage their home energy set-up, and provide a simpler route for the sizing and installation of a heat pump. Following the introduction of an ivie Bud IHD, data can be gathered, allowing efficiency to be calculated with the resultant score tested against known requirements for a heat pump.
Testing is to be conducted on customer groups and under a controlled environment using the University of Salford Energy House to evaluate and increase the overall performance of the solution.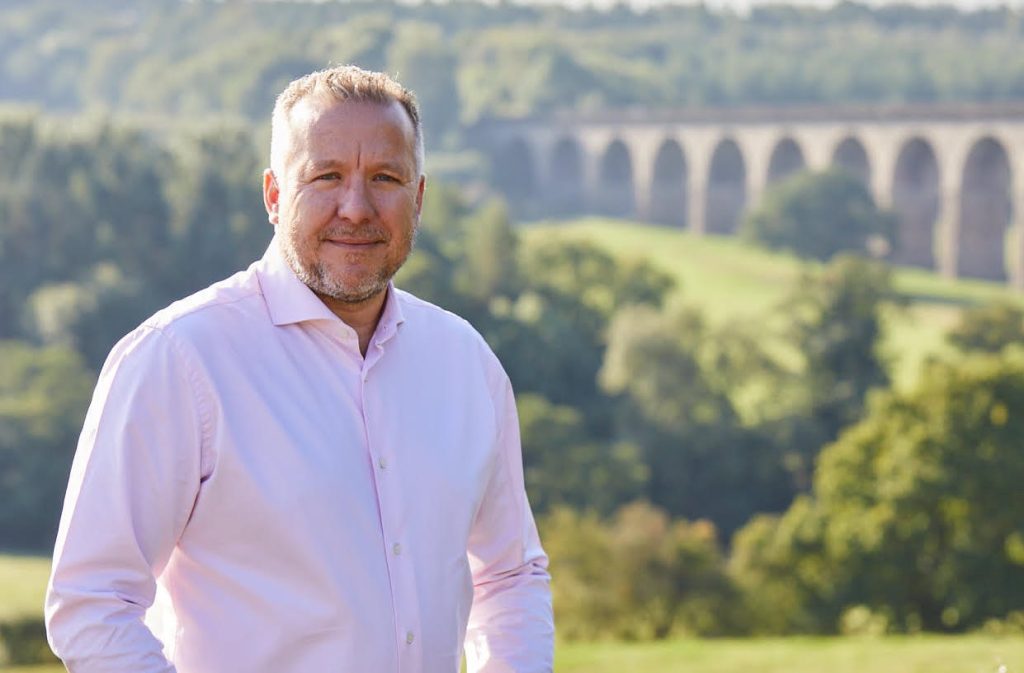 Mike Woodhall, CEO of Chameleon Technology commented: "More must be done to get the UK on track to achieve the Government's Net Zero targets. This innovative collaboration is just one of the many ways in which the heat pump programme can really gather the momentum it needs to deliver decarbonised heating – a key pillar in the realisation of Net Zero. Supporting the pursuit of these eco targets, as well as making a meaningful shift towards flexible energy, is critical for reducing environmental impacts. The move towards Net Zero remains a key objective for Chameleon Technology. Our technology is designed to make measures such as heat pumps as accessible as possible, as our mission is to help the consumer to get to Net Zero by making it easy for everyone to participate."
Added Stephane Lee Favier, Chief Product Officer of Chameleon: "Our app will offer a quicker and smoother user experience to determine the right heat pump for the right home and inform the customer about the efficiency of the property. Using smart data insights in the app will enable a suitable heat pump to be sized, and cut energy costs after install due to greater efficiencies with time-of-use tariffs and user habits. Optimisation offers the customer features that maintain their comfort, and automatically schedule energy consumption outside peak times to reduce the load on the national grid, taking a significant step towards flexible energy consumption."
Helen Boothman, Managing Director of Evergreen Energy said: "The THOM project will accelerate our Home Energy Management System (HEMS) capabilities, optimising the heat pump alongside solar PV, battery storage and a customer's EV to save them more on their bills."
David Farmer of The University of Salford – Energy House Labs commented: "Installing air source heat pumps that are inefficient or difficult to control could damage consumer confidence and the delivery of a Net Zero housing stock. This project represents an important step in demonstrating the potential for data to improve the rollout of domestic low and zero carbon technologies."
Susie Buckridge of TalkTalk Telecomms said: "When it comes to Net Zero we face significant challenges, including how to adapt our houses to run on low carbon technologies. This project is all about using data to help consumers make the right choices, so that this massive transition is easier."
Phil Hewitt of EnAppSys (Part of the Montel Group) added: "Consumers will be at the heart of the energy transition. Through engagement and smart control of heat pumps the consumer can help the country consume energy in a more efficient manner. EnAppSys is excited to be working with our fellow team members on the project, bringing our expertise on wholesale energy markets and balancing services to the energy optimisation piece of this project."
The Heat Pump Ready Programme forms part of the £1 billion Net Zero Innovation Portfolio (NZIP), which aims to accelerate the commercialisation of innovative clean energy technologies and processes through the 2020s and 2030s. As a key solution for decarbonising homes, heat pumps will be critical for meeting the UK's legally binding commitment to achieve net zero by 2050. Heat Pump Ready will support the development of innovative solutions across the heat pump sector.
Heat Pump Ready is aligned with other NZIP Programmes, in addition to Ofgem's Network Innovation Fund (NIC) and the Strategic Innovation Fund (SIF), delivered in partnership with Innovate UK. Heat Pump Ready is managed by the Carbon Trust with support from Ipsos and Technopolis.
Building, Design & Construction Magazine | The Choice of Industry Professionals