Following the Climate Change Committee (CCC)'s latest Progress Report to Parliament stating the UK is falling behind on its building decarbonisation goals, Elta Fans is calling on the building solutions supply chain to utilise available resources, such as TM65 reports and take measures to decarbonise current construction processes.
The committee states the industry lacks urgency in its pace of reaching 2050 targets and needs more help to decarbonise its operations. It stresses the importance of establishing UK Environmental Reporting Guidelines and the Net Zero Transition Plan Standard, both of which will set it as a requirement for businesses to disclose the use of carbon credits1.
On top of that, the industry is being encouraged to take action in decarbonising building solutions to futureproof construction for future generations. David Millward, the Group Product Manager at Elta Fans, highlights the importance of collaboration in the supply chain within the construction industry.
"The CCC's latest report is quite damning in that we've lost our global leadership position on climate matters. The report show that planning policies need radical reform, and all decisions must be taken with full regard to the imperative of hitting net zero.
"Given this, all parties need to come together in order to ensure environmentally responsible choices are being made across all operations. From a ventilation and air movement perspective, carbon emissions can be easily minimalised if specifiers, contractors and manufacturers work together. At Elta Fans, we're making this one of our critical priorities, and have already moved to release TM65 Embodied Carbon reports, aligned to CIBSE's methodology, to help specifiers and contractors better compare construction components and opt for most sustainable solutions."
Elta Fans is pioneering the industry toward Net Zero as it becomes one of the first to offer TM65 Embodied Carbon reports for its fans and building services products. Created by CIBSE (the Chartered Institute of Building Services Engineers) in 2021, it is a calculation methodology that helps assess how much embodied carbon is associated with products.
"The reports are calculated through a number of variables such as material weight and assesses the embodied carbon generated at each stage of a products' lifecycle," said David. "This includes going from production to manufacturing, through to transportation, maintenance while in-use, and end-of-life recyclability potential. A key benefit is it helps make it easier to compare products against each other based on the amount of carbon they release in their production through to end-of-life,"
"The working model of TM65 Embodied Carbon reports supplies the construction chain with carbon credit insight to follow regulations and minimise negative environmental impacts, leading the industry towards opting for more eco-friendly design solutions."
"It is of the highest importance for the supply chain to utilise the available resources to adequately specify building and ventilation solutions. Collaboration is key to meet the urgent decarbonising responsibilities towards net zero targets." concludes David Millward.
For more information about Elta Fans, please visit www.eltafans.co.uk.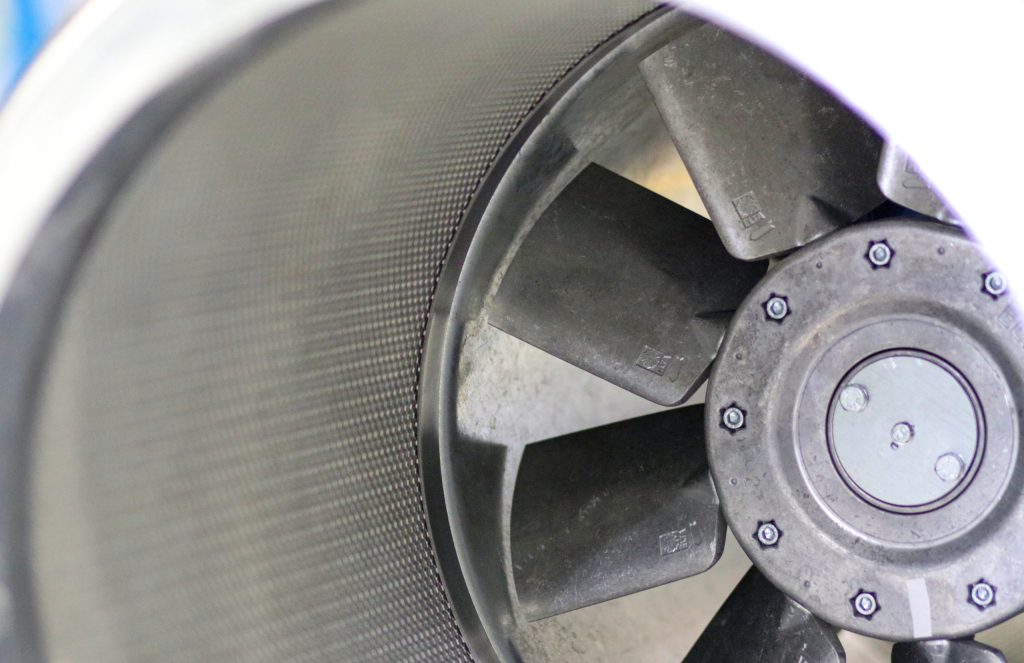 Building, Design & Construction Magazine | The Choice of Industry Professionals