Seoul, South Korea: almost 10 million inhabitants and an extraordinary economic-financial structure that places it among the world's strongest economies. This is home to the headquarters of some of the most famous multinationals, embedded in an incredibly high housing and demographic background.
Offices, industries, trade centres, banks and financial institutions make it the New York of East Asia. Yeouido – the district where most of the banks and the Seoul Stock Exchange are located – is referred to as "Korea's Wall Street".
A melting pot of cultures and influences, where the Made in Italy flag is also held high by Caesar, which has furnished the floors and walls of the Hall of an imposing Office Building with the quality of its marble-effect porcelain stoneware. The Anima Futura collection, laid in two different colours – Amazing Silver and Majestic White – dictates the majestic and solemn mood of the premises, with its timeless marble look.
Astonishing and enlightening are the musts of slabs that change the connotations of the environment, making it shine and extending it.
A scenic presence that also imposes itself on the eye thanks to the different features characterising all surfaces: sharp or hinted veins, striking colour transitions, delicate or complex visual textures. If the delicate veins of Majestic White run across the ceramic tile and characterise spaces with their fascination, Amazing Silver stands out for its noble elegance, thanks to its intricate pattern of veins ranging from anthracite to bronze.
An impactful combination in the name of refinement and taste, for a memorable and unique environment.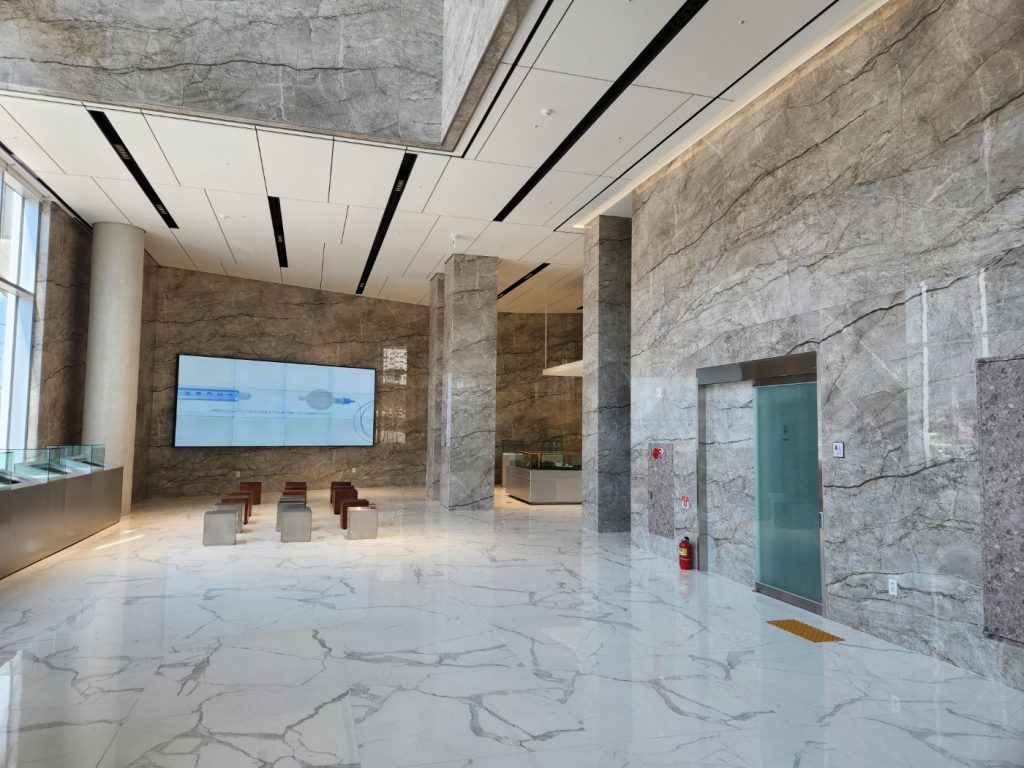 Building, Design & Construction Magazine | The Choice of Industry Professionals