Sue Corrick of Allegion UK discusses the value points of sustainable door hardware and why its use in construction projects can play an important role in the industry's environmental evolution.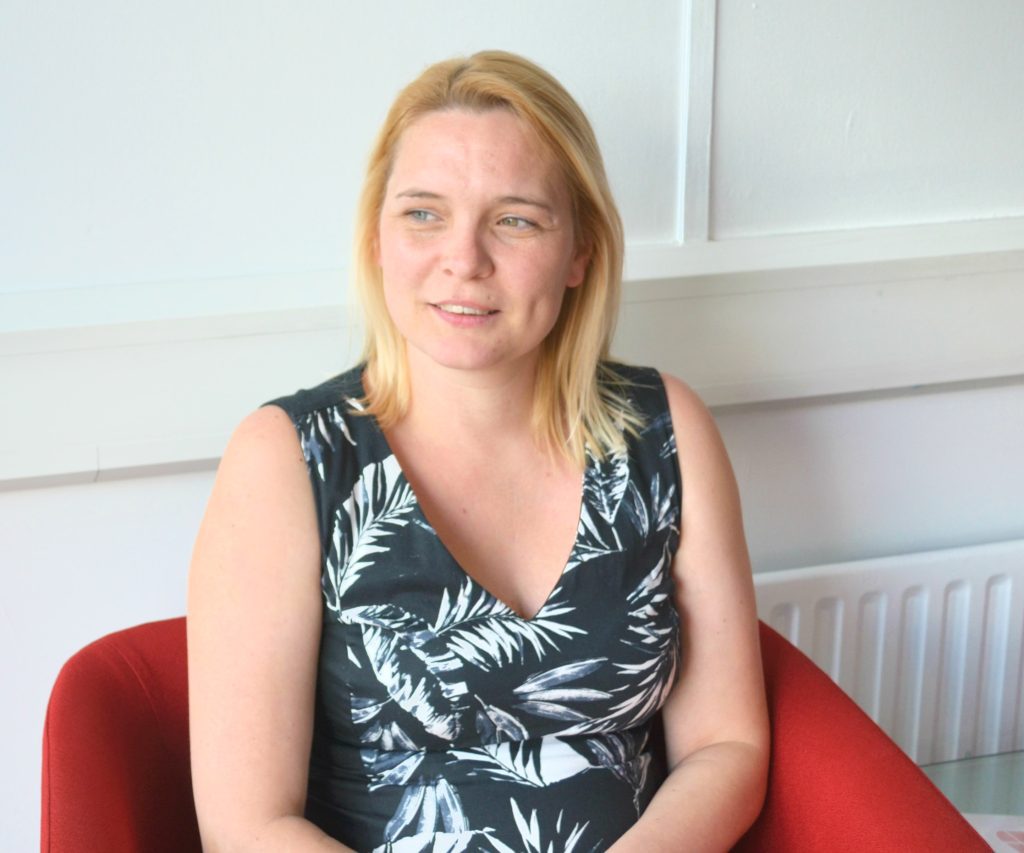 Across the globe, the decarbonisation of our planet has become a focal point for construction. Between legislative requirements and market demand, industry leaders remain under constant pressure to reach environmental targets and upon exploring some of the more distinct routes, it's important to consider what more can be done with construction materials.
Research has shown that approximately 55% of extracted raw materials are used to develop the built environment, with buildings further contributing to 40% of annual global carbon emissions. With that, there is an onus on decision makers to make astute choices, opting for more durable, environmentally conscious building products that reduce the need for repeat manufacturing and improve resource efficiency.
Yet, the perceived value and cost of such products remains a stumbling block, where according to an NBS 2022 Sustainable Futures Report, more than a third of construction professionals cite the application of sustainable products is restricted by cost optimisation decisions. While cost will always remain an influencing factor in construction, there is a clear need to change the notion of 'perceived value' in sustainable construction, and for that, door hardware can play a starring role.
Value added
At surface level, architectural ironmongery is perhaps lesser recognised for its potential environmental benefits when compared to its significance in functionality, safety and security. Between fire safety, ease of movement and quality of life, door hardware plays an integral role in the operation of our built environment. Still, with hardware elements constructed from materials such as iron, aluminium and timber, and with many touchpoints found on each construction project, from an environmental viewpoint, there is tangible value to be found when using correctly specified, durable solutions.
In high traffic buildings, the day-to-day use of doors can often lead to wear and tear on fittings, which in turn creates the need for replacement hardware. Trusted manufacturers aim to extend the lifecycle of ironmongery, providing more robust door hardware that significantly reduces the need for replacements over time due to wear and damage. The appropriate designated standard for mechanical testing for a controlled door closing devices is EN1154, which ensures closers are tested to endure use for over 500,000 cycles for example – with some manufacturers choosing to extend the testing to above and beyond. The use of these certified solutions incidentally helps building environments moderate the amount of resources being consumed at the manufacturing stage, while also minimising the waste associated with replacement products.
Although sustainable construction projects may incur short-term, budget-stretching costs, the potential ROI associated with better-quality products is also much greater over the full building lifecycle. By removing the inevitability of sourcing substitute products on multiple occasions throughout a building's lifecycle, costs can be kept to a minimum post project completion. As such, decision makers are urged to adopt the use of optimised door hardware at the initial design stages – ensuring products are correctly specified and fit to last from the moment a project's doors open.
Tracing footprints
In 2022, research conducted by Allegion UK into the impact of fire doors in education and healthcare sectors revealed sustainability and product traceability to be important to 78% of decision makers in education settings and 50% of decision makers in healthcare settings respectively.
Today, more than ever, higher standards are expected throughout the entirety of construction projects as stakeholders continue to place personal value on sustainability, product traceability and transparency. In recognition of this, manufacturers can choose to enrol in programmes that focus on sustainability and product credentials, further assisting decision makers throughout the product selection process by offering transparent and independently verified information.
The Environmental Product Declaration (EPD) programme for example, is a complete mapping of a product's environmental footprint and has become a standardised way for manufacturers to communicate the environmental impact associated with a product. For an EPD to be reported, products are subject to a full Life Cycle Assessment (LCA) and must meet Product Category Rules (PCR) in the process, where upon completion, they are declared as acceptable in building rating schemes such as BREEAM.
As such, EPD's have become a signal of intent from manufacturers, highlighting their commitment to measuring and reducing the environmental impact of a door hardware product, and alongside environmental management standards such as ISO 14001, EPD's are becoming an expected standard for hardware products.
A combined effort is needed if the industry is to meet its full environmental responsibilities. Sustainable door hardware is only one piece of the puzzle. Yet, with several value points to offer, decision makers must be willing to look past cost barriers where possible and choose to adopt environmentally responsible door hardware products as a long-term investment for construction and our planet.
How Allegion UK is Driving Change
Allegion UK is committed to supporting sustainability in construction. We are proud to be helping create a more transparent and sustainable global industry by proactively participating in the EPD programme, with full EPD documentation available for download on Briton products, based on ISO 14025 and EN 15804 environmental declarations, from the Allegion and Briton websites.
We continue to focus on making regular improvements in sustainability management systems, enhancing product life cycles through increased hardware durability, reducing natural resource usage and improving the recycling and reuse of materials, all in a bid to help minimise our environmental impact as a manufacturer.