Panthera Group is delighted to announce that it has been awarded the official hoarding contract for the €8.7 billion regeneration of East London's Silvertown. The company has been appointed by logistics firm Clipfine on behalf of the main developer, Lendlease. The mixed-use regenerative project is set to become a new destination for London and will see the Millennium Mills restored to a thriving new town centre with shops, leisure facilities, restaurants, cafes, bars and over 6,000 new homes.
Panthera Group won the contract to install EnviroHoard™ and EnviroFence™ products to secure the site following an extensive tender process for a sustainable hoarding solution capable of withstanding the ten-year project duration. The system also needed to comply with onerous loading requirements that exceed TWf guidance. As part of the tender process a team from Lendlease's Temporary Works department, accompanied by the projects' Construction Managers, visited Panthera's headquarters to physically inspect a mock-up of the system and undertake a robust Q&A session.
The visit demonstrated that the award-winning system is not only designed in accordance with the TWf:2012 guidance code for wind, crowd and vehicle loading but also exceeds Lendlease's higher safety factor requirements. Both EnviroHoard™ and EnviroFence™ are designed for long project durations and offer further benefits in that the system does not delaminate or deteriorate over time. The modular design also improves manual handling and reduces the cost of hoarding moves offering additional commercial benefits to the client. As net zero solutions, they also support Lendlease's Mission Zero objectives of eliminating greenhouse gases from its business by 2040. To that end, over the next decade the project will benefit from over 95% lower embodied carbon from EnviroHoard™ over a plywood hoarding. This will also support Lendlease in their ambition to achieve BREEAM Certification for all non-residential properties on this project.
Panthera Group's Managing Director, Neal James, was responsible for securing the hoarding contract with Lendlease and Clipfine:
"This is a great win for Panthera!  The team are overjoyed to have secured such a prestigious high-profile project and cannot wait to get started on site. For a company of the stature of Lendlease to approve the system is a testament to the design and sustainability credentials of the EnviroHoard™ system. We look forward to working alongside Clipfine and delivering Lendlease our systems across the scheme."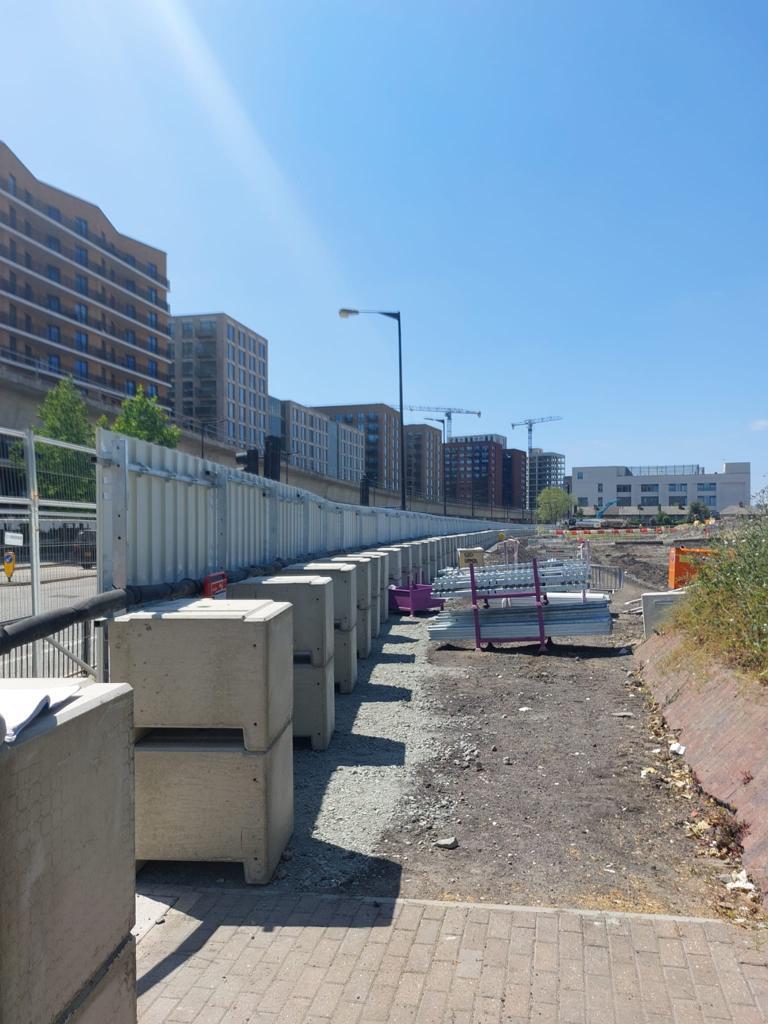 Building, Design & Construction Magazine | The Choice of Industry Professionals