Yepic, a revolutionary new photo-based app for tradespeople, is already making life easier and simpler for the UK's 2.5 million tradespeople.
            Now available in app stores, Yepic http://www.yepic.com uses your work photos taken on your smartphones to record and manage jobs and has been designed for all trades, including electricians, plumbers, builders, decorators and joiners.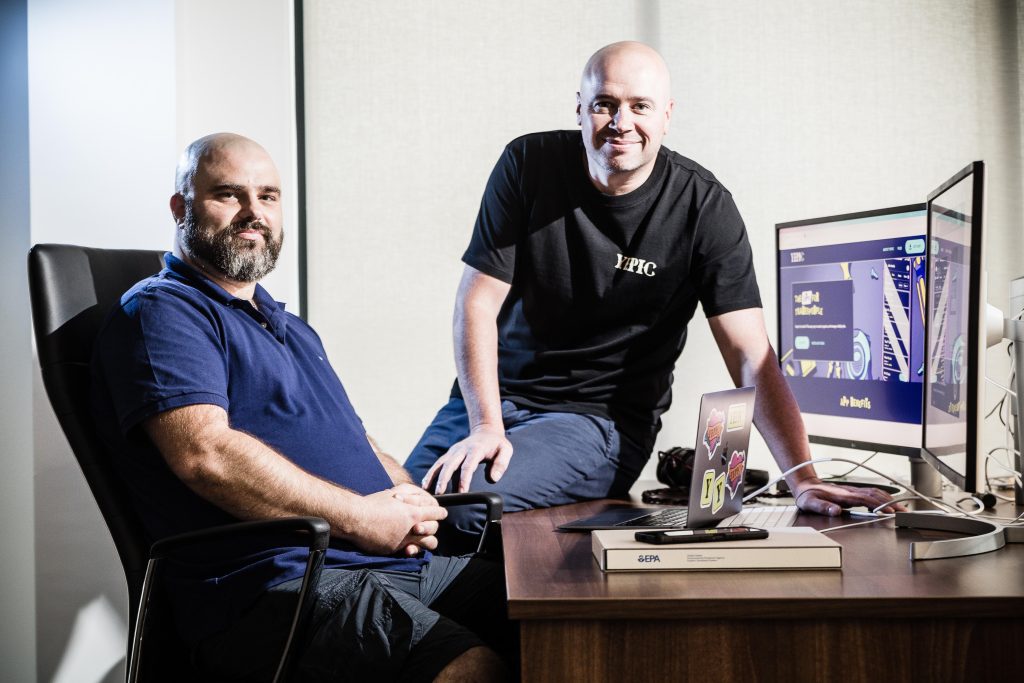 Rapidly gaining momentum within the construction trades sector since its full launch in May this year on mobile and desktop, Yepic and its new pay-for upgrade, Yepic+ have a user-friendly, intuitive interface designed to empower the country's tradespeople.
Leeds-based Yepic is the brainchild of former electrical contractor and tech entrepreneur Sam Overment from East Yorkshire, who has been backed in his vision by a multi-million-pound investment from Labora, the parent company of City Electrical Factors' (CEF).
"Yepic is so easy to get started – all tradespeople need is a phone number and the app downloaded," said Sam.
"When you take a photo on your phone, the app captures the exact location and creates a 'job' in the app. You can add a caption like a customer's name, and include notes and tasks to help manage the job, while choosing to have every visit you make and every photo you take automatically added using GPS, accurately recording addresses, eliminating time-consuming manual data entry."
Automatically finding all job photos on your phone, Yepic allows tradespeople to quickly sort and categorise thousands of images into job albums, tracking hours spent at each job capturing precise arrival and departure times.
The Yepic app is free and has so far been downloaded by more than 12,000 tradespeople with a target of 50,000 downloads by the end of the year in what is one of the UK's largest sectors by employment, including 800,000 self-employed tradespeople among the 2.5 million people employed across the country's construction trades industry.
"It's a massive market and every tradesperson has the problem of needing to record their work movements and jobs with many relying on their memory alone, adding stress to their workday," added Sam, who brings industry expertise and a deep understanding of tradespeople's needs having spent years as a time-served electrician.
"Yepic's real USP is about putting tradespeople at the centre of everything we do. It enhances tradespeople and has no real barriers to allowing people to use it."
The proof is in the pudding, and Yepic has certainly struck a chord with users.
Kai Fletcher, 19, is from Wellingborough and a second-year electrical apprentice on a four-year course at Northampton College's Booth Lane campus.
Working for Appleby Electrical, a family-owned firm from the town, he first caught sight of Yepic on TikTok, and he says, 'I've been on it ever since.'
The young electrician's workload is a lot of solar PV installations, so panels, batteries and meters, as well as domestic rewires and new boards.
And he says he's finding Yepic really useful for tracking his jobs, creating portfolios for his college course and supporting his employer's clients.
"Yepic is very easy to use. It has a brilliant interface and shows me what jobs I've been working and lets me select, add and keep new job-specific photos in one place. I've been using it every day for things like keeping track of what cables have been installed behind what wall board or floor.
"It's also helping me with my college portfolio by keeping jobs together, showing 'before and after' photos."
Kai has shown his employer, mentioned it to his course tutor and shared it with his apprenticeship course mates.
Kai's experience is echoed elsewhere across the country as tradespeople have discovered how easy to use – and useful – Yepic is to them.
Simon Bowler, a joiner and landscape architect from near York, has been using the app for the last couple of months.
"We've just finished a compositie decking job in Harrogate and throughout that project we've been using Yepic to help us track what we've been doing and when we've been doing it, adding photos, notes and tasks.
"Yepic is going to help us tremendously on future projects."
Yepic's Chief Technology Officer, Gary Worthington, feels that Yepic's automatic visit tracking is a key feature that will attract tradespeople.
"Although [automatic visit tracking] is a highly technical solution, it is really simple for our users to make use of. When people see it in action, you can see that 'magic' moment when they realise how useful it will be," said Gary.
This is being born out in the workplace where Michael Abbott, who runs Relyon Gas Services in Ilford, Essex, and has found Yepic's photo location feature particularly useful.
"One of the best things about Yepic is that you can go about your business, take photos and just set up the job when you want to, at the start or at the end when you're going out the door. You can also automatically migrate all your photos from a specific job from your phone's gallery into Yepic."
Successes like these have encouraged Sam and his team of Leeds-based app developers and designers to launch new, advanced features which are now available in the pay-for upgrade to the app, Yepic+.
Yepic+ has additional functionality and advanced features that include job sharing, videos, timesheets and job reports and is available on either a monthly or annual paid subscription*.
Yepic's App Tester, Ash Winter, said: "The Yepic+ job reports function has something for loads of different Yepic+ subscribers. If you are a sole trader looking to showcase work or working on a big site and you need to export your time. Even for students with assignments to pull together.
"We have built it to be flexible, so you can access time on the job, photos, notes and tasks. It's something you can use for your needs, rather than what we think your needs are."
To download Yepic, visit your app store or go to https://www.yepic.com
*Yepic+ is available for £14.99 a month or £149.99 for an annual subscription (both plus VAT).

Building, Design & Construction Magazine | The Choice of Industry Professionals