Leading office interior design consultancy, Office Principles, is to deliver the new south London headquarters of recruitment specialist, Galago Group.
Office Principles will design and refurbish the former Sentinel House, a self-contained office building of 36,700 sq ft fronting the Brighton Road in Coulsdon.
The building, which will be known as Galago House, will be remodelled to enable people to collaborate and connect with one another. It will feature a spacious central reception and lounge, two floors of revamped office space and a new centrally placed break out area.
Office Principles will upgrade all tea points, carpets, ceiling tiles and lighting in the building, as well as improving the existing lift. Work will be undertaken to ensure compliance with the latest fire safety regulations, flooring will be levelled where required, and there will be new branding and wayfinding. New furniture will also be installed.
Employee wellbeing is a central theme of the design, which will feature an abundance of natural light and a palette that uses durable and resilient finishes. Natural tones and textures work in harmony with the light industrial touches, such as areas of exposed coffered ceiling.
Externally, there will be new entrance doors and building signage as part of a striking new frontage design.
The refurbishment will target an EPC 'B' rating and a SKA accreditation for its strong sustainable credentials. All finishes will be BREEAM certified and existing materials will be reused where possible.
Galago Group comprises seven recruitment companies specialising in a variety of sectors including healthcare, private nursing, driving and industrial, and engineering and construction. The firm is relocating from nearby Purley and recently acquired Galago House to support its continued growth. It will occupy two floors of the building, with remaining office suites available to let between 2,000-11,600 sq ft.
Galago Group chose to work with Office Principles as part of a pre-refurbishment consultancy project. The contractor was subsequently appointed to design and deliver the works following a competitive tendering process, with J3 Partners acting as project manager. The project is due for completion by the end of Q4 2023.
Tom Parsons, sales director at Office Principles, said: "This is very much a people driven refurbishment project which is the result of a collaborative partnership between Galago and Office Principles. We will create a series of purpose-built spaces that allow people to be more connected and work in flexible ways that best suit their needs.
"We'll be delivering significant improvements to the building's front of house, including the partial removal of existing internal walls to create a much larger and inviting space, complemented by an eye-catching street frontage. Sustainability is a key theme of the project, supporting personal health and wellbeing and ensuring that this multi-tenanted building is even more attractive to prospective occupiers."
Robert Stiff, CEO at Galago Group said: "We are delighted to be working with Office Principles to create our new headquarters at Galago House. Their expertise in designing engaging workspaces that support collaboration and employee wellbeing made them the perfect partner for this exciting next step in our journey. The open, bright and modern environment Office Principles will deliver, aligns perfectly with our dynamic culture and vision of the space we want to create."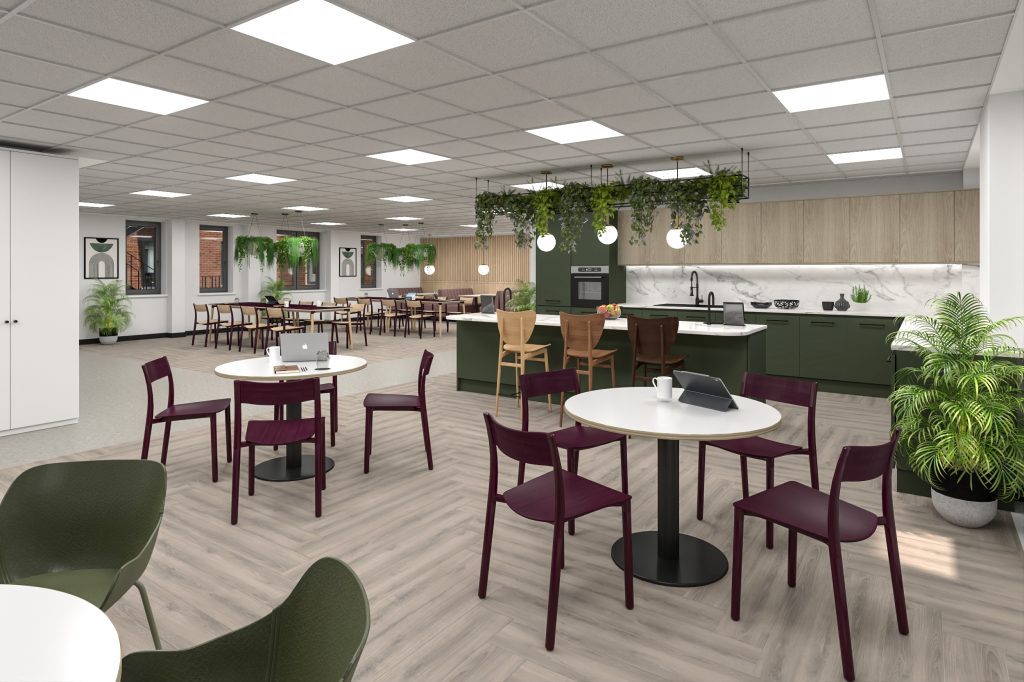 Building, Design & Construction Magazine | The Choice of Industry Professionals