With storm season in full force, SP Energy Networks is investigating the potential of using artificial intelligence to help predict faults in the electricity network ahead of severe weather hitting
In a UK first, SP Energy Networks is trialling AI technology to better pinpoint potential faults on the electricity network caused by severeweather and help ensure equipment and engineers are on hand to tackle problems – even before they happen.
The revolutionary £5 million Predict4Resilience project will use AI technology to predict where faults could occur up-to seven days in advance, allowing the electricity network operator to mobilise engineers and equipment to shorten the time power supplies could be disrupted.
By using AI, historic weather and fault data along with network asset and landscape information are used to develop machine learning models. Combined with real-time weather forecasting, Predict4Resilience will inform SP Energy Networks' control room about where the weather will hit and what damage it's expected with much more accurately than ever before. This will enable the control room to mobilise teams and send them out ahead of time, ready to restore power should a fault occur.
This innovative technology adds to SP Energy Networks' storm response and will ultimately allow the network provider to respond more quickly to power cuts and more efficiently target resources ahead of storms.
Guy Jefferson, Chief Operating Officer at SP Energy Networks, said: "Ahead of a severe weather event we mobilise hundreds of engineers, vehicles, and generators alongside thousands of pieces of other materials so we are ready to restore power as quickly and as safely as possible.
"We know the disruption severe weather can bring to our customers and we are constantly investing in our network and investigating new technologies that could be used to keep this disruption to a minimum.
"Projects like Predict4Resilience offer us another tool to help inform our decision making during a storm and help to reduce the time it takes us to restore power, minimising the impact of severe weather on our customers and communities even further.
"Through collaboration with Scottish and Southern Electricity Networks Distribution to expand our testing area, the trial phase of this project will provide us with robust learnings to meet our ambition of rolling this technology out across the UK."
The leading network provider is working with partners to roll out the technology across the UK, including The University of Glasgow, who are developing the AI methods that underpin this new forecasting capability; Scottish and Southern Electricity Networks Distribution, which will use the findings to test a different regulatory area, resulting in a wider scale area being tested, and Sia Partners, a global consultancy who bring the technical capabilities to build the software and its supporting infrastructure, as well as its business expertise to ensure this technology can be rolled-out across all network operators.
The project secured £4.5million funding from the Strategic Innovation Fund (SIF) from energy regulator Ofgem and UK Research and Innovation (UKRI), which supports ambitious and innovative projects to accelerate the transition to net zero emissions.
Sebastien Gerber, Head of Data Science and AI, UK and Ireland, at Sia Partners, said: "Sia Partners will continue its work from the previous phase of the project where it led the development of the solution prototype and built the supporting business case to secure further funding from Ofgem.
"Our multidisciplinary team brings expertise in energy networks operations, data science, data engineering and UX / UI design to provide the end-to-end capability to deliver a software solution fit for all DNOs, as well as any adjacent sectors who suffer weather-related interruptions.
"We're proud to play such an integral role in Predict4Resilience and help create a more resilient network that minimises disruption and stress for customers, particularly for the vulnerable. We anticipate Predict4Resilience will bring about a range of significant financial, social and environmental benefits to the networks and their customers."
Dr Jethro Browell, Senior Lecturer in Statistics at the University of Glasgow says, "We are excited to be working with a great team of partners to make our electricity networks more resilient in the face of climate change. This is a fantastic example of how the mathematical sciences can impact our everyday lives for the better."
SP Energy Networks serves more than 3 million homes and businesses across the UK, who can benefit from this investment, ensuring a resilient and reliable power supply.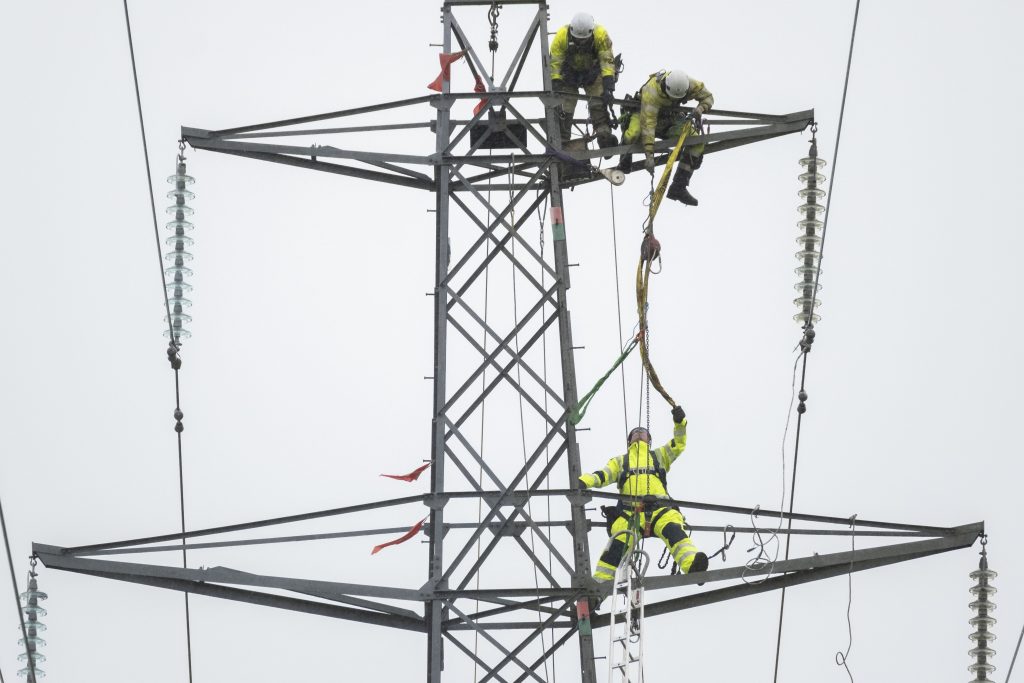 Building, Design & Construction Magazine | The Choice of Industry Professionals