Are you Britain's best bulldozer driver? A world-class wheel loader operator?
The search is on for Operator of the Year, with £10,000 in prize money up for grabs in a dedicated all-day festival of construction.
This is the competition's third year, run by UK Plant Operators Magazine (UKPO) and supported by the Construction Industry Training Board (CITB). The event attracts substantial interest from owners, operators, hirers and contractors from across the UK.
UK Plant Operators Magazine recognises that the industry faces a severe skills gap, urgent attention is required, as such this issue is at the strategic heart of the publication's output. The nation's leading contractors and hirers, through close relationships with the magazine, promote the operation of plant machinery as a rewarding and sustainable career path.
The pathway to becoming a plant operator has been simplified with best-in-class training available through the CITB National Construction College (NCC) in Bircham. The best plant hire companies are providing excellent terms and conditions, first class opportunities and the latest technology. Creating a safer, smarter and cleaner environment to attract the next generation of UK Plant Operators.
UK Plant Operator Magazine publisher Brian Coogan said: "We are delighted to welcome the CITB as headline sponsors of the 2023 campaign. As industry leaders the CITB supports the skills needs of the construction industry. We share the same values and face the same challenges. We look forward to working together to champion the sector, create awareness of the need for, and advantages gained, from quality training… all for the good of the UK construction industry."
In 2023 the UK Plant Operator of the Year campaign will see some exciting developments, with leading UK hirers and contractors entering teams to compete in a series of challenges across a range of Excavators, Telehandlers, Compact Loaders, Bulldozers, Backhoes, Wheel Loaders and Tilt Rotators, to name a few. The very latest models, supplied by the world's leading manufacturers. The event is open to all to enter once they have their equipment tickets up to date.
Finalists will demonstrate their skill and knowledge, in addition to showcasing the technological and engineered solutions the machines deliver, supporting the industry to be safer and more sustainable, whilst improving performance.
The 2023 event will expand further with the introduction of a Scottish heat in July, the winners will qualify for the final on 30th September at the National Construction College.
Brian Coogan added: "Working with the UK's leading training authority, we will deliver together a message to the industry that encourages training, helping to build a safe, professional and fully qualified workforce."
Gary Cumiskey, Head of NCC Curriculum Delivery at CITB, said: "This is such a fun event and showcases all sorts of skills on various types of machines. But there's also a serious message behind it, as we seek to attract the next generation of workers to fill skills shortages in the UK. The benefits of these careers are obvious, so I'd invite operators across the country or anyone who is curious about a construction career to join us for this exciting event and find out more."
To find out more about the campaign and register your interest visit https://ukplantoperators.com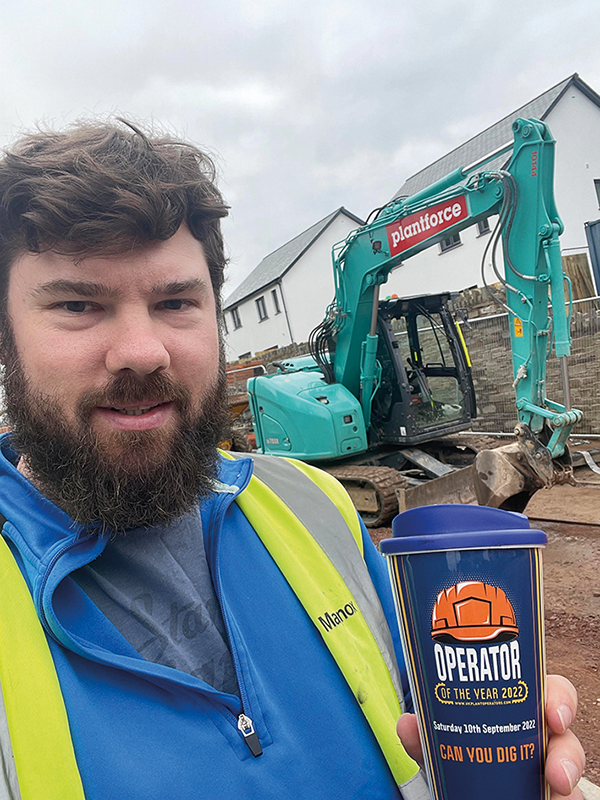 Building, Design & Construction Magazine | The Choice of Industry Professionals