A STUNNING video showcasing Sunderland's two new city icons has been unveiled.
A promotional video has been created to tell the story of Maker & Faber – two new distinctive office buildings rising from the ground at Riverside Sunderland – and how the new developments shape the future of the city centre.
Funder and developer Legal & General and development partner Landid commissioned the film to bring to life how the sustainable Grade A office developments will fit into the cityscape once their doors open next year, creating an attractive new base for ambitious companies big and small.
Maker & Faber will attract more businesses to Riverside Sunderland, between them creating thousands of jobs that will boost the heart of the city.
The video features stunning panoramas of the city's natural assets including its beautiful coastline, parkland, and the River Wear; as well as attractions and leisure destinations such as Keel Square, STACK Seaburn, Fausto, and the Sunderland Empire.
The video showcases Maker & Faber's close proximity to other developments at Riverside Sunderland, such as City Hall, The Beam, and Vaux Housing, as well as highlighting other key amenities near to the scheme.
The film's release follows a ceremony to mark the official topping out of the buildings last month, attended by Legal & General chief executive, Sir Nigel Wilson; Sir Andrew McAlpine, partner of Sir Robert McAlpine and Patrick Melia, chief executive of Sunderland City Council, along with James Silver, managing director of Landid.
Mr Silver said: "We are delighted with this really inspiring video, which captures not just the essence of Maker & Faber, but also the increasing sense of vibrancy in Sunderland, a place that is undergoing a once-in-a-generation transformation.
"The video provides a taste of the unique amenities and features these two developments boast, including the stunning river views and landscaped areas which will bring a really unique proposition to the city."
The fast-paced animated video also provides an insight into the 'new kind of office' offered by Maker & Faber, with their stylish interior designs, beautiful outdoor spaces, and elegant external facades.
Maker & Faber are being developed as part of Legal & General's £100m commitment to Riverside Sunderland, representing 150,000 sq ft of space to add to the city's growing office portfolio. The developments within the Riverside site will create a vibrant, mixed-use site that will comprise 1,000 new homes for up to 2,500 new residents, as well as new places to enjoy such as Culture House. These developments will boost the number of people living and working within the heart of the city, creating 18,000 new jobs.
The new buildings will be home to businesses of all sizes, including the first tenant, RSA, which has signed a deal to relocate its customer services team to Faber, bringing 400 new jobs.
James Silver added: "It's been amazing to be part of such a huge project for Sunderland's changing landscape and we cannot wait for the doors to open to showcase two incredible developments in the heart of the city."
To watch the full promotional video, visit the Maker & Faber website: https://www.makerfaber.co.uk/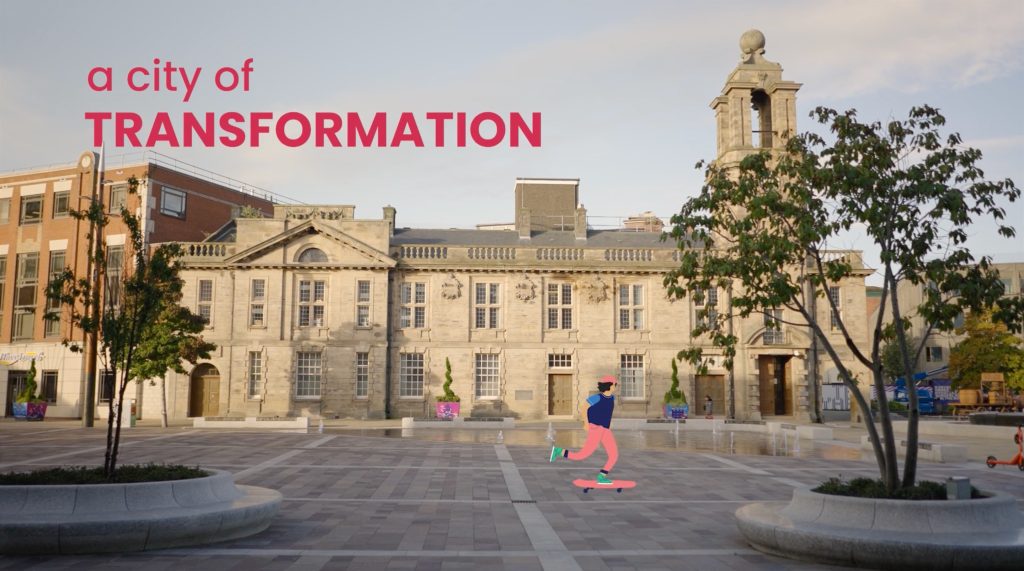 To stay up to date with Maker and Faber's development and watch the video visit www.makerfaber.co.uk or follow @makerandfaber on social media.  To enquire about space within the buildings, contact Richard Thorton from JLL at Richard.Thornton@eu.jll.com or on 07966 532 251 or contact Patrick Matheson at Knight Frank at Patrick.matheson@knightfrank.com or on 0191 594 5001.
Building, Design & Construction Magazine | The Choice of Industry Professionals