Panthera Group was awarded the hoarding contract to secure the site for the installation of a 60ft Damian Hirst sculpture at the Greenwich Peninsula by the Thames in London. Following in the footsteps of Venice and Las Vegas, the 'Demon with Bowl' bronze sculpture is being brought to South East London as part of the developer's vision to make the area the capital's most boldly modern landscape.
Prior to the installation, Panthera Group was contracted to supply and erect 151m of net zero carbon EnviroHoard® 2.4 to the perimeter of the area to ensure a safe working site for contractors and to protect the public from the works. A further 30m length of the sustainable hoarding was installed round the compound area. Both lengths feature environmentally-friendly, custom printed graphics designed to keep the public informed of the transformation of the area.
The whole of North Greenwich is being transformed with housing, businesses and a design centre which has a mission to bring together culture, community, design and architecture to create a vibrant 21st Century Space. The site is adjacent to Silvertown Tunnel construction project designed to ease traffic flow in the locality. EnviroHoard® from Panthera Group has also been used to secure the boundary of that ongoing project.
Neal James is Managing Director of Panthera Group and was responsible for developing the net carbon zero hoarding solution which has gained considerable traction with Tier 1 and 2 contractors, as well as smaller construction companies that are looking to eliminate carbon from building projects;
"We are delighted that EnviroHoard® is now being specified by some of the UK's leading businesses on many game changing projects in the South East, including Greenwich Peninsula. Over 60% of our hoarding contracts now specify EnviroHoard®, with its fully recycled and recyclable uPVC panels, low carbon Enviroblok™ and durable steel frame. This means we're not felling trees to use virgin timber for single use hoarding projects. In fact, EnviroHoard® can be used over and over again offering not only environmental benefits, but commercial ones too."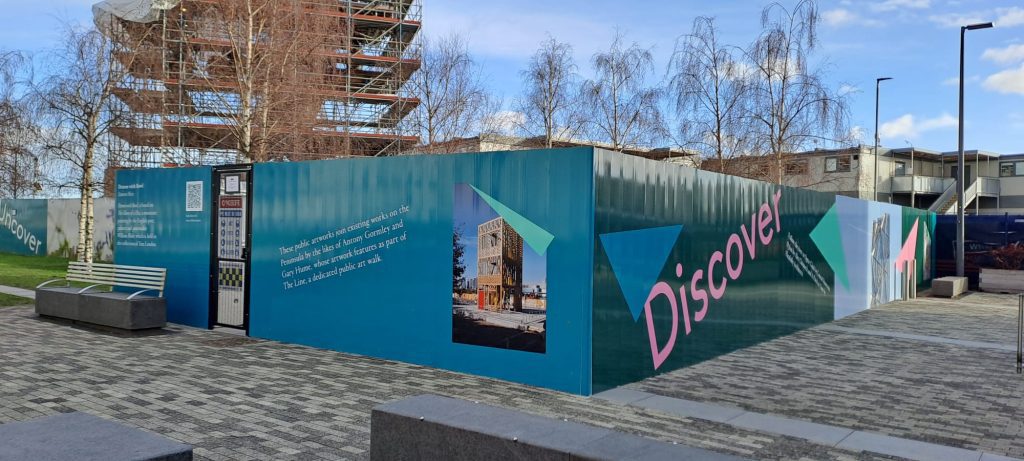 Building, Design & Construction Magazine | The Choice of Industry Professionals