Five partners with over a century of combined experience in the international construction industry have decided to join forces to form Inframara, an advisory firm for the global construction sector. Inframara aims to help by sharing first-hand experience and best practice with clients to avoid the classic pitfalls of complex infrastructure projects and instead deliver them with better results in terms of time, budget and beneficial outcomes.
Their recipe is: experience, early involvement, a collaborative attitude in an appropriate contractual environment, risk management, value engineering and sustainability.
Improving Outcomes in the Global Construction Sector
The global construction sector has long been plagued by disputes, delays, and cost blowouts. The root cause of these problems invariably lies in the early stage of a project. With Inframara's involvement at an early stage and by providing a single point of contact for clients and acting as their trusted partner, Inframara is able to help select and de-risk the best solution for each project through early collaboration with key parties and stakeholders.
"We are excited to launch Inframara, a company that aims to fundamentally change the traditional approach to project procurement in the global construction sector.
Our focus on greater collaboration and increased supply chain transparency will bring a fresh perspective to the industry and drive better outcomes for all parties involved" said Kenneth Willems, Managing Director at Vuentica and co-founder of Inframara.
Experienced team with international practical know-how
The Inframara team consists of five partners, each with extensive experience in the construction industry: Kenneth Willems and Lieven Durt, based in Belgium; David Kinlan, based in Australia; Lukas Goemaere, based in Panama and Jasper Verstreepen, based in Mexico. The team has a wealth of international expertise in project management, tendering, project finance, contract management, sustainability and operational excellence and is ready to share its knowledge with the industry.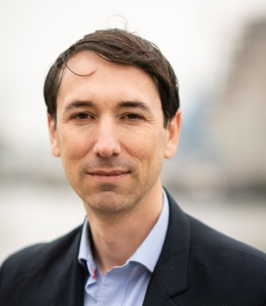 "At Inframara, our goal is to break the conventional transactional and adversarial approach to construction management, ensuring that all parties involved work collaboratively from the outset and are satisfied with the end result," said Jasper Verstreepen, co-founder at Inframara. He added "We believe that our approach for project preparation and collaborative contract management in the sector will foster innovation and sustainable solutions. We are confident we will be able to make a real difference in the global sector."
Inframara is committed to bringing a fresh approach to the construction industry, and the company is poised to make a significant impact for its clients in the coming years. With a focus on collaboration and operational excellence, Inframara is ready to tackle the challenges facing the construction sector and deliver better outcomes for all stakeholders.
Join Inframara on the journey to transform the construction industry. Contact us today or have a look at our website at www.inframara.com