A Northern housing association's plans to deliver much-needed affordable, highly energy efficient homes in North Yorkshire are well underway as two new housing developments in Hambleton District take shape.
Karbon Homes is working with contractor T.Manners & Sons to bring 111 new homes to completion on two sites in Sowerby.
The plan is part of Karbon's wider new homes programme in the region, which outlines ambitions to develop over 700 new affordable homes across Yorkshire before March 2028.
Zoey Hawthorne, Assistant Director of Development Delivery at Karbon Homes, said: "It's great to see these two developments progressing at Sowerby, providing much-needed affordable homes for local residents in a district where demand is high.
"With a mix of property types and sizes, available for both affordable rent and affordable home ownership tenures, the new homes provide options for a range of households and allow families who would otherwise be priced out to remain in the area."
On a site off Saxty Way in the village, Karbon is building 47 affordable homes consisting of a mix of one-bed flats, two-bed bungalows and two and three-bed family homes.
Available for affordable rent, rent to buy and shared ownership, the modern, energy efficient homes will boast a range of enhanced energy efficiency measures, including air source heat pumps and solar PV panels, to cut emissions and help lower residents' heating bills. Work is expected to complete in early 2024.
Just a mile away, a second scheme off Back Lane will bring a further 64 new two, three and four-bed homes.
T.Manners & Sons is restarting work on the site after taking over from original contractor Tolent, which went into administration in February. The site will provide new homes available for a mix of affordable rent and affordable home ownership tenures, Rent to Buy and Shared Ownership.
Wayne Harris, Construction Director at T Manners & Sons, said: "It's great to be working with Karbon Homes to bring these two developments to fruition, delivering new affordable homes that will be of great benefit to local people.
"Work is well underway at Saxty Way and the reception we've received from the community has been really positive. Now we're taking over at Back Lane, it's great to be delivering both sites just a mile apart and we look forward to getting work started again."
Both developments are being supported with grant funding from Homes England through Karbon's Strategic Partnership with the government's housing delivery agency. The strategic partnership has provided the housing association with £131.5m in funding to deliver 2,200 new affordable homes across the North East and Yorkshire over the next few years.
All 111 new homes will be managed by 54North Homes, a subsidiary of the Karbon Group.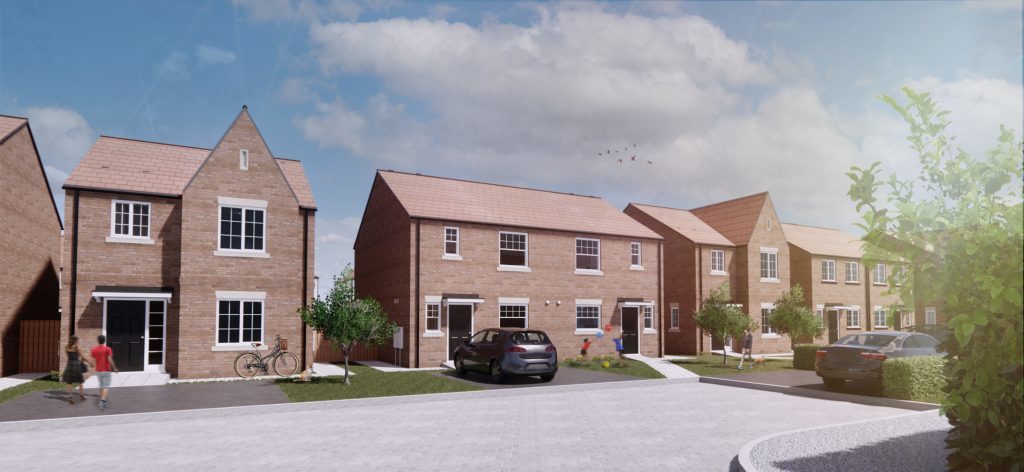 Building, Design & Construction Magazine | The Choice of Industry Professionals