Fareham College had a visit from the Managing Director of a Hampshire housebuilder this week to help accelerate next generation learning programmes for future construction workers.
James Dunne, Manager Director of Barratt Homes Southampton Division, attended Fareham College's Civil Engineering Training Centre (CETC) and toured its state-of-the-art facilities, set up in 2017 to address the skills shortage hindering civil engineering growth and expansion in the south of England.
Its high-profile apprenticeship programme has been supporting the industry ever since, by creating more jobs and opportunities for skilled groundworkers in the region.
James was shown around CETC's purpose-built two-acre mock construction site, dedicated to the delivery of its specialist Civil Engineering and Groundworks Apprenticeship, and looked around neighbouring classroom areas, where relevant theory is taught to support the students' practical training.
Barratt Homes is committed to providing career prospects for young people in the local area, and the MD was keen to see how the developer could widen its support for budding construction workers in the region, in collaboration with CETC.
James said: "At Barratt, we want to provide young people with an alternative to full-time university study by helping them to explore their potential in the building industry.
"We already offer apprenticeship schemes to the next generation of tradespeople but are looking to expand this support. CETC is offering an incredible facility here in Fareham, and I'm thrilled to have been offered the chance to look around today. Hopefully we can discover a way we can work together in the future."
Director of CETC, David Richardson, said: "CETC was set up to tackle the skills shortage in the civil engineering and construction industry, and to nurture the talent of our young people in the area.
"It has been a real pleasure to show James from Barratt around today, and it would be fantastic if we can work alongside the developer in providing these important apprenticeship schemes to the local community."
CETC was created after a group of local civil engineering employers set up the Solent Civil Engineering Employer Group (SCEEG) in conjunction with Fareham College to produce a unique apprenticeship training programme to support the construction industry across the region and create more jobs and opportunities for skilled groundworkers.
Barratt Homes works in tandem with the communities where it is building new homes, to offer career opportunities for young people.
For more information on the housebuilder's new developments in Hampshire, visit: Harbour Place and Pebble Walk.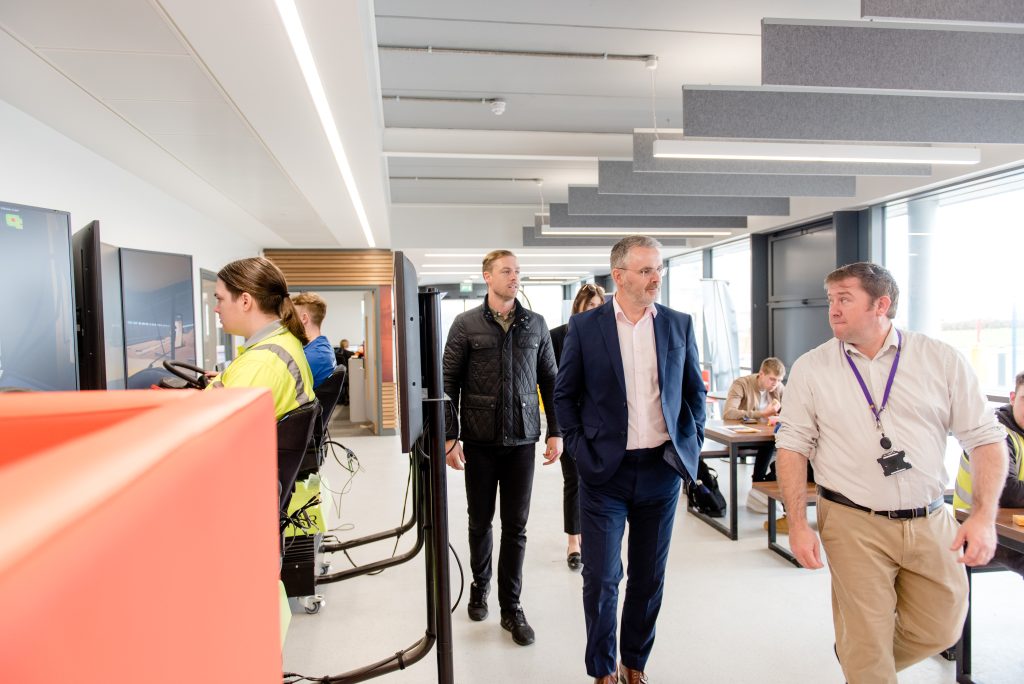 Building, Design & Construction Magazine | The Choice of Industry Professionals