Winvic has successfully delivered the first hands-on training sessions to Northampton College engineering students as part of the new Winvic Enrichment Programme. The initiative provides students with up to five days of construction industry insights, gives them practical experience related to their studies and develops their soft skills. It also helps Winvic, suppliers and clients to meet strategic social value goals, while it supports further education establishments to meet their enrichment activity targets.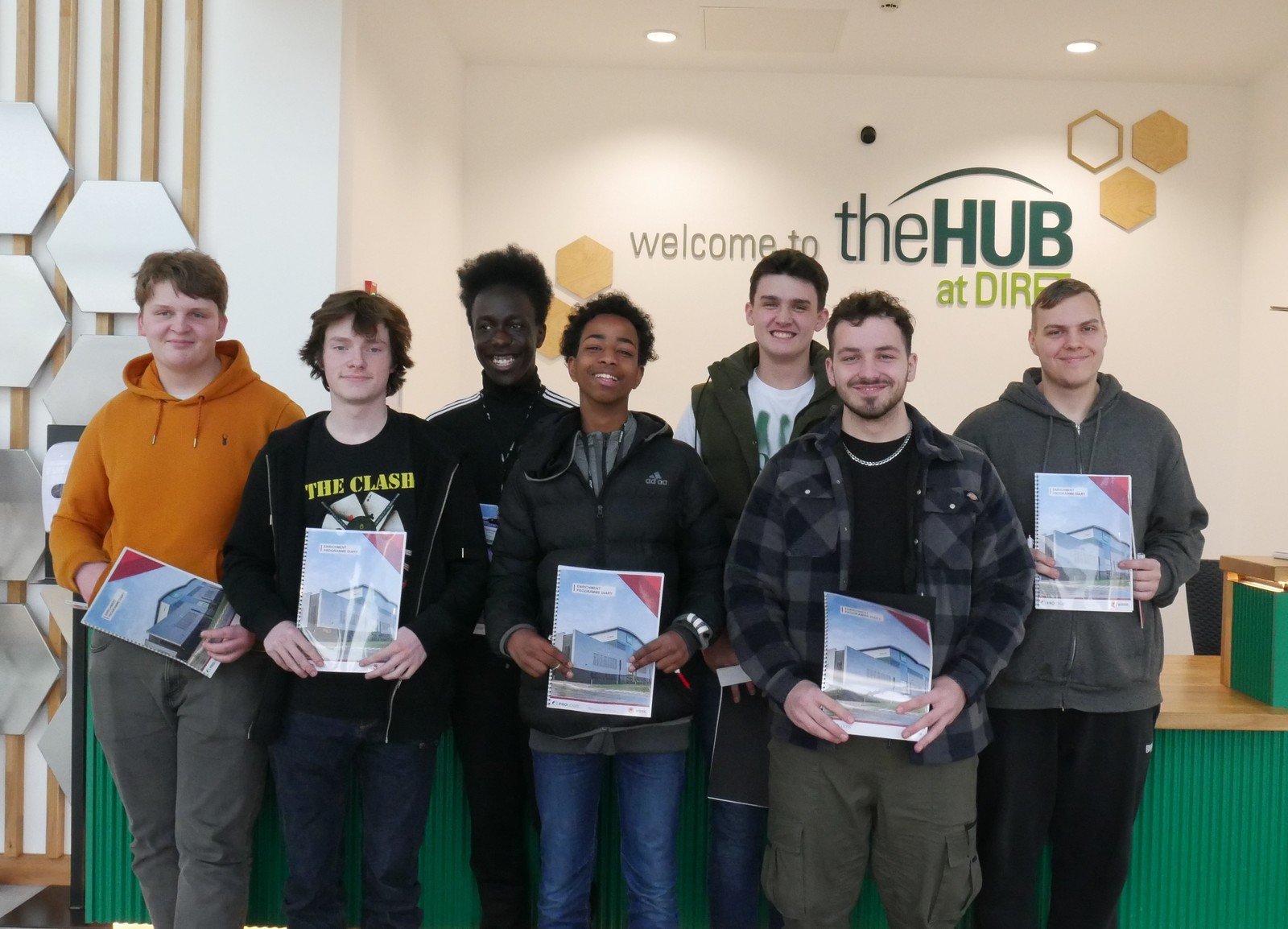 The first Winvic Enrichment Programme is being delivered over a number of weeks in collaboration with client Prologis UK at The Hub at DIRFT, which is a new training, meeting and café facility on the Logistics Park available for occupiers and local businesses to use.
A typical programme includes a site tour, an overview of contractor, subcontractor and developer roles and health and safety awareness training, and teaches CV writing, interview and presentation techniques. The first programme has been tailored with Northampton College to meet the needs of the 16 BTEC Engineering students who are in their first and second years of study; therefore sessions include hands-on setting out equipment training, a practical lesson on concrete mixes and a demonstration of concrete slab pouring inside an industrial warehouse. A number of Winvic's subcontractors are involved to help get the students work ready across a variety of our planned programmes, including Stanford Flooring, Sitecrete and Collins Earthworks, who provided minibus transport for the students' first day at The Hub at DIRFT and will be delivering a practical session about on-site plant using their machines later in the programme.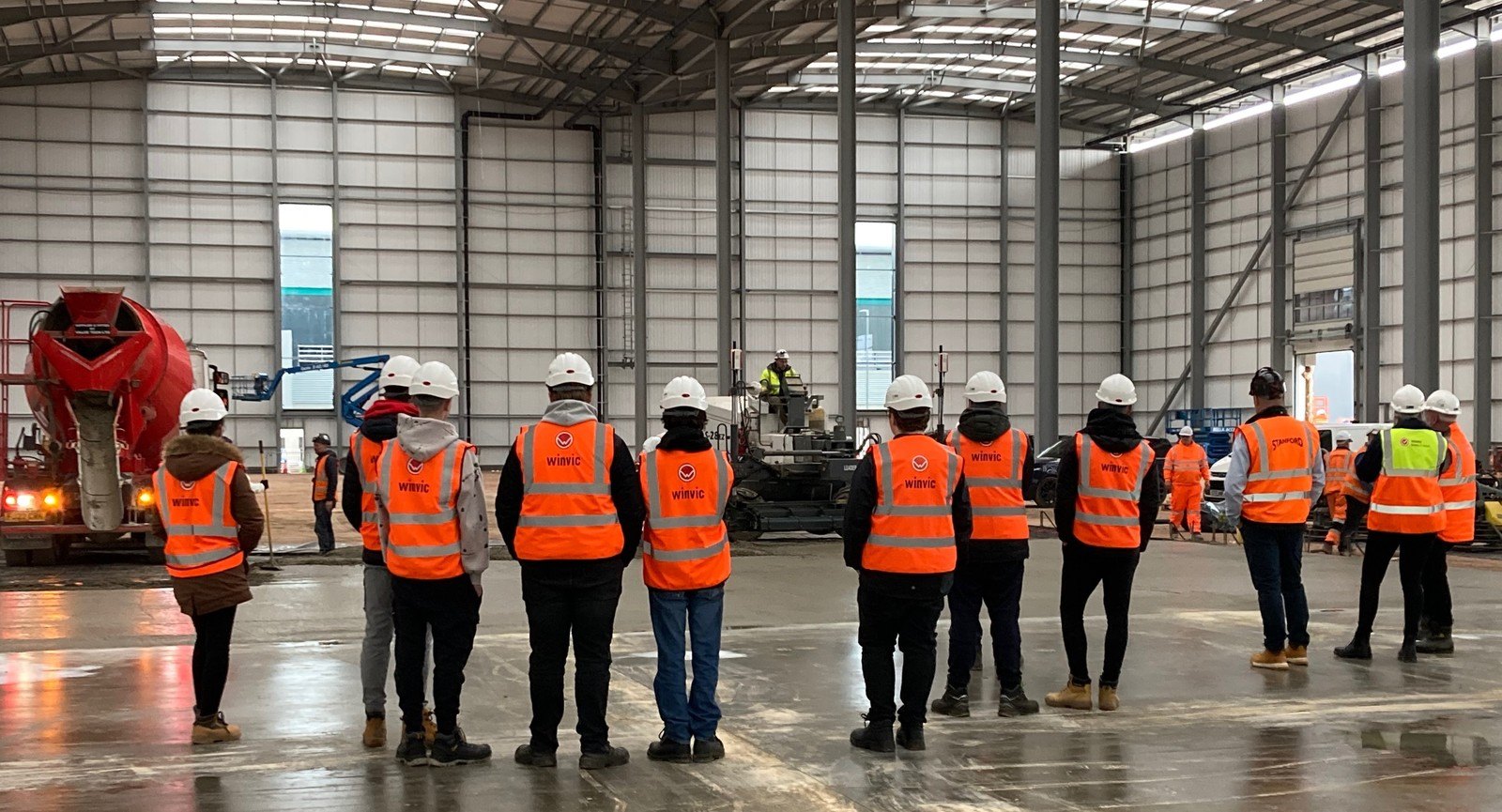 Winvic delivered the DIRFT III Rail Infrastructure extension project and is currently constructing two large industrial units for Prologis at the site – the 327,000 sq ft DC327 and 628,000 sq ft DC628.
Enquiries to training@winvic.co.uk about the Winvic Enrichment Programme are welcome from further education providers across the country; developed to be flexible and delivered over one week or day release, programmes are tailored to the college course or courses. Recent changes to the T-Level pathway mean one third of the required placement hours can now be undertaken as enrichment sessions.
Kayleigh Merritt, Winvic's Talent Development Manager, said: "We have been working to shape the Winvic Enrichment Programme for some time with subcontractors, clients and colleges, so it's exciting to see it coming to life with students already giving wonderful feedback. Collaboration is at the heart of everything we do at Winvic and our experience in delivering social value activities illustrates that you can always do more and benefit more people when you work together. The Winvic Enrichment Programme supports the objectives of our clients and building occupiers, further education providers – offering numerous qualifications – and students who want to be work ready, armed with practical experience and accomplished soft skills. I'd like to thank everyone who has been involved so far and I'm looking forward to rolling the five-day initiative out to many more projects in the future."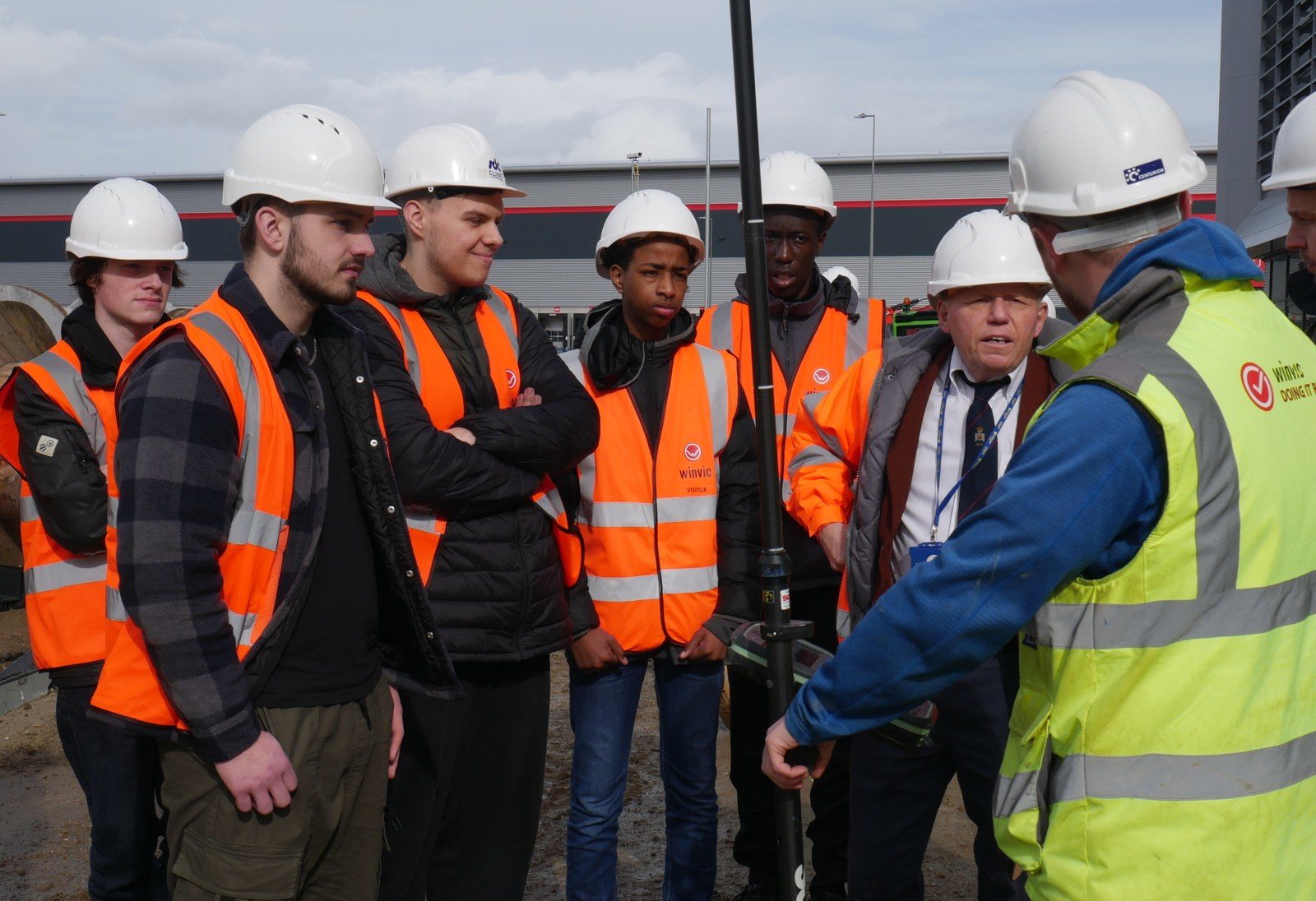 David Mellor, Director – Development Management, Prologis UK, commented: "Early engagement with students from Northampton College has been great fun and we're delighted to have been able to support Winvic with their initiative here at The Hub at DIRFT. Students have come away from their days with us enthused about the engineering opportunities we presented – whilst developing key skills to support their employment application process."
Paul Bailey, Teacher in Construction and the Built Environment at Northampton College, added: "Thank you to everyone at Winvic, Prologis and other subcontract firms for the time and effort that they have put into the impressive Enrichment Programme. We very much appreciate all of your effort in enabling this to happen for the benefit of the students, to allow them to meet with a range of professionals from the construction industry in an excellent training environment, as well as experience a live construction site and concrete batching plant. This programme has certainly broadened the student's knowledge and understanding, which has enhanced their teaching experience, as well as providing Continuing Professional Development (CPD) for teaching staff – they all clearly enjoyed the day, as did l."
Building, Design & Construction Magazine | The Choice of Industry Professionals