We are pleased to announce that Paul Morrell OBE will be delivering an Executive Summary of the Independent Review of the Construction Product Testing Regime at the FPA's InfoZone Theatre at FIREX (Stand F11850) on Wednesday 17 May from 14:15 – 15:15.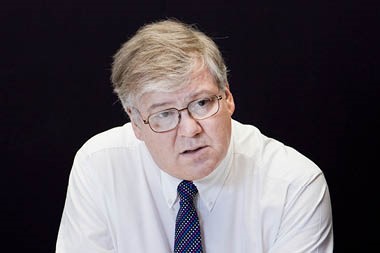 The Independent Review of the Construction Product Testing Regime was announced by government in April 2021 and was led by Paul Morrell OBE and Anneliese Day KC. In this talk for FIREX, hear from one of the co-authors for the first time since the much-anticipated report has been released.
The purpose of the Review was to identify any potential weaknesses in the system and to make recommendations for improvement. It undertook a critical assessment of the system for testing and certifying construction products and how the system could be strengthened to provide confidence that construction products are safe and perform as labelled and marked."This report marks a major step forward in mapping the complexity and opacity of the current construction product regime and also identifies ways in which significant improvements can and should be made" – Dame Judith Hackitt.
About Paul Morrell OBE
Paul is a chartered quantity surveyor and was formerly senior partner of Davis Langdon (now part of Aecom), where he had worked since graduating from university until retiring in 2007.
He was awarded an OBE in the 2009 New Year's Honour list for services to architecture and the built environment. He was subsequently appointed as the Government's Fire Chief Construction Adviser, with a brief to champion a more coordinated approach to affordable, sustainable construction. Paul now practises as an independent consultant, principally concerned with governance and setting up major projects; and wider cross-industry issues. View the full InfoZone programme here

Building, Design & Construction Magazine | The Choice of Industry Professionals