Kingspan Data & Flooring, the industry leader in data and flooring solutions, has successfully completed their first external ISO 37301 audit, the global benchmark for state-of-the-art compliance management.
ISO 37301 forms part of a new commitment by Kingspan Group to have all 190 of its manufacturing sites around the world accredited and was the first time Kingspan Data & Flooring has sought to achieve this ISO standard, which replaced ISO 19600 in 2021.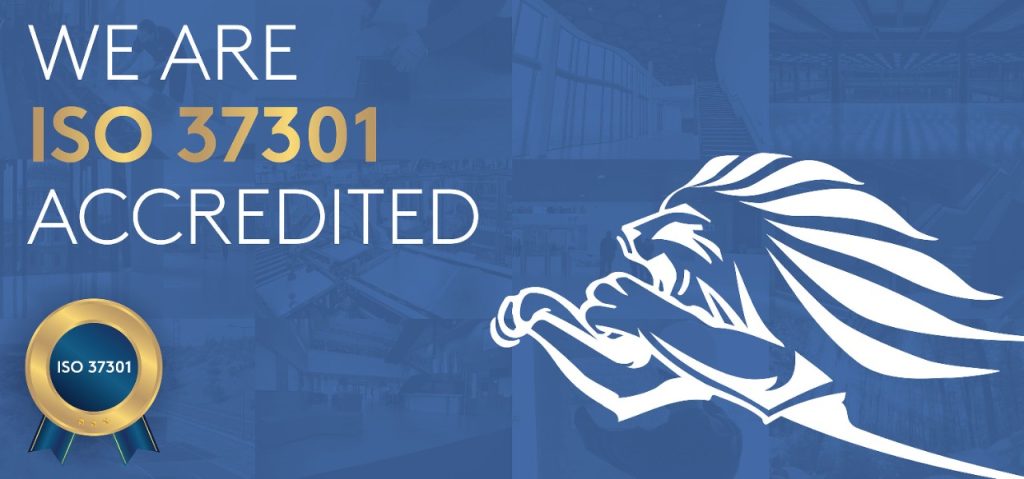 At its core, ISO 37301 examines whether compliance and risk management systems meet international standards. The assessment was conducted by Advanced Certification and awarded in March 2022. The accreditation is the culmination of 12 months' work by Kingspan Data & Flooring's Management Systems Specialist, Phil Major, with assistance from internal teams.
Donagh Nolan, Divisional Operations Director Europe, said of the achievement: 'We're thrilled the auditor has recommended that our Hull site in the UK can be added to the list of global Kingspan sites to be accredited to ISO 37301. It recognises the strides we've made as a business to reach our compliance goals, investing in training & development of our team, identifying compliance risks and introducing new policies and procedures to ensure our product performance continues to align with local legislation and published product data.'
Kingspan Data & Flooring Technology's Managing Director, Seamus Cussen, added: 'Achieving ISO 37301 accreditation is testament to Kingspan's values, culture, and leadership. It demonstrates the progress our team in Hull has made to establish, develop, implement, evaluate, and improve effective compliance management systems within our business. We will continue our focused efforts to improve and innovate, and our commitment to this accreditation will be driven from all areas of our business.'
ISO 37301 combines ISO standards with international agencies' guidelines, including the International Chambers of Commerce, the Organization for Economic Cooperation and Development and the UN Convention against Corruption.
Building, Design & Construction Magazine | The Choice of Industry Professionals