Elevation Training Academy has partnered with recruitment agency, Secure & Recruit. This partnership aims to bring new talent into the fire and security industry and drive the next generation of fire and security engineers.
The skills shortage and aging workforce within the industry has received significant attention, and as the number of companies securing apprenticeships continues to increase, it has become a long-term investment for their company growth.
Secure & Recruit has a continuous flow of entry-level candidates who are eager to obtain their place in the sector. These candidates have connections to the industry through friends and family, or they have already completed self-funded industry courses, proving their dedication to their chosen career path.
Elevation Training Academy, an apprenticeship training specialist in fire and security, says it is confident that this partnership can address the skills shortage and provide the industry with the skilled workforce it requires.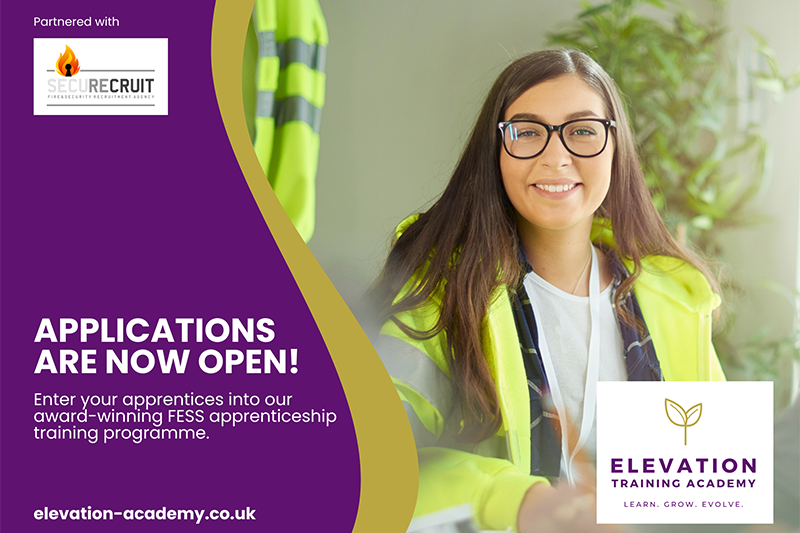 Secure & Recruit believes its success in placing fire and security tutors for the apprentice scheme also gives its team a good understanding of the full cycle.
"We are thrilled to be partnering with Secure & Recruit in our efforts to bridge the skills gap within the industry and provide the next generation of engineers with the training and opportunities they need to learn, grow and evolve," says Jolene Taylor, Managing Director of Elevation Training Academy.
"Our partnership with Secure & Recruit aligns with our commitment to developing a highly-skilled workforce within the fire and security industry. We are confident that with the help of Secure & Recruit, we can make a significant impact in addressing the skills shortage and supporting the industry's growth."
Sophie Hallam, Managing Director at Secure & Recruit, adds: "Secure & Recruit are proud to be supporting Elevation Training Academy with their award-winning training of bringing in new talent to the fire and security industry.
"As an acclaimed provider of skilled candidates within the fire and security sector, we are well placed to understand what it takes for the making of an accomplished fire and security engineer.
"This new drive for the next generation of Fire and Security Engineers resonates with Secure & Recruit's ethos and we're extremely excited to be a part of this."
Building, Design & Construction Magazine | The Choice of Industry Professionals