Leading life safety manufacturer Hochiki Europe have today announced the results of their latest survey of both UK and overseas customers, revealing that four out of five (over 80%) of Hochiki customers believe that the company manufactures and designs innovative, high quality, and robust products.

The survey went to customers across the UK, Europe, Middle East and India and included direct customers, distributors, systems partners and indirect customers (for example purchases made via a distributor). The survey revealed that the top vertical sectors that customers operated in were across construction, education, health care, the leisure and tourism industry, rail, security, social housing, warehousing, but also included industries such as energy, oil and gas, commercial property, travel hubs, technology such as data centres and retail. Customers were quizzed on product, technology, supply chain, customer service, sales, team expertise and what they might want in the future from this global manufacturer of life safety systems.
A whopping 93% of customers think that Hochiki products are "reliable" and nine out of ten agree that they "help to reduce false alarms" – particularly important when considering the continuing impact false alarms have on production and the economy globally.
Looking at the survey results around ease of installation, ongoing maintenance, and ease of use of Hochiki products for the end user, over 80% of the responses were positive.
Many customers noted a desire for cloud solution technology, and for a more expansive range of emergency lighting fittings. This is exciting news as the survey was completed just before the launch of FIREscape Nepto, Hochiki Europe's newest emergency lighting system. FIREscape Nepto already offers a wider range of products, but a brand new feature which is due to be released later this year will enable the system to be monitored and interrogated live and remotely through a simple web browser interface. Email notifications can then be sent to report faults and alerts and system reports can be accessed/downloaded, all across the cloud.
Something which Hochiki work hard on is to ensure that the whole team is able to provide expert customer service when required, and this was reflected in the survey results. An impressive 94% of those surveyed rated the Hochiki team as "helpful" or "very helpful" and over 96% of customers felt the team also understood their needs.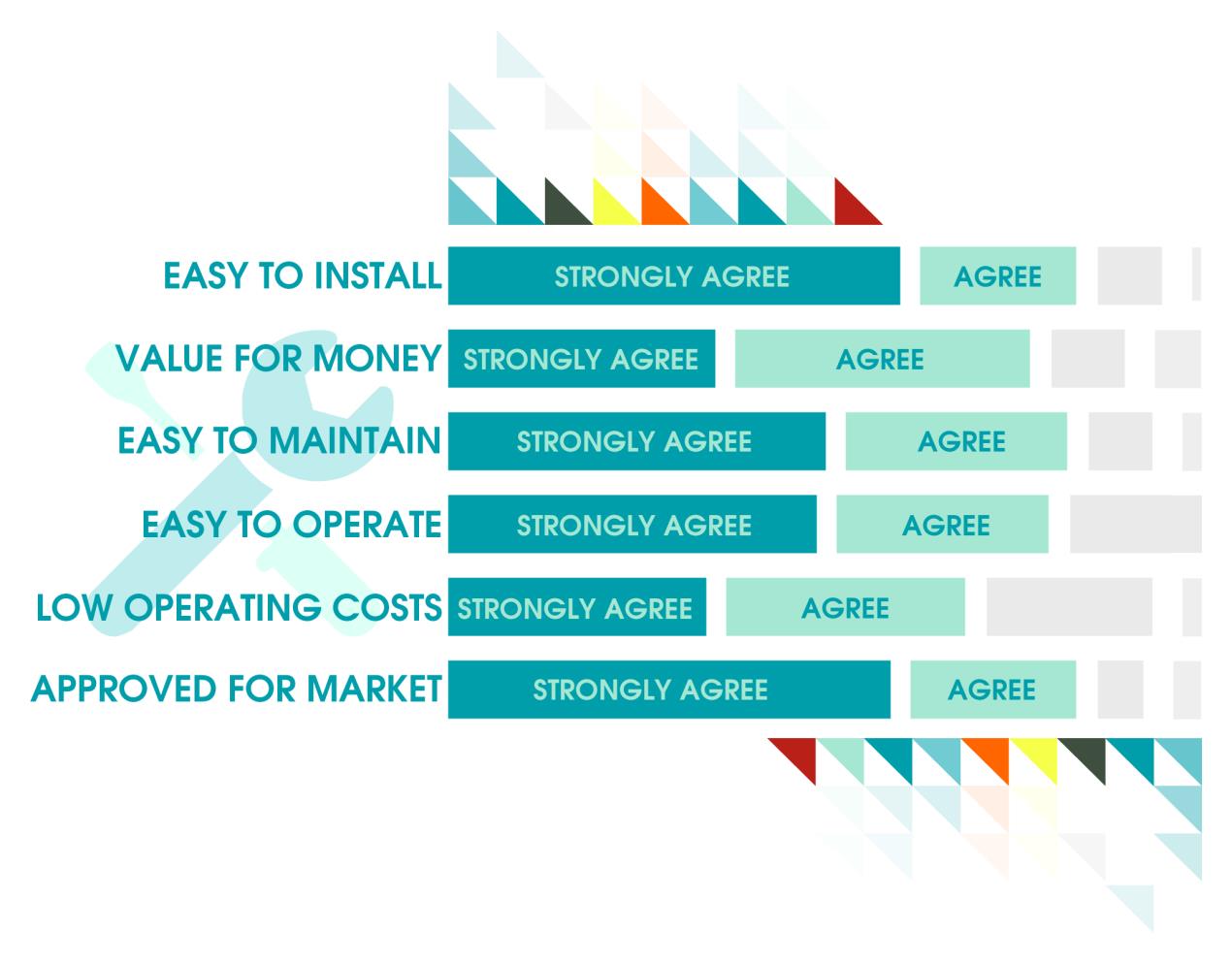 The overall level of service provided by the technical support department was voted "excellent" or "very good", with the same percentage of respondents rating the accuracy of the solution offered by technical support as "excellent" or "very good". Anecdotally there was a consistency in responses that included words such as "reliable", "intelligent", "good" and "up to standards".
This sentiment is also reflected in Hochiki's most recent customer story from Atlas World who installed a range of Hochiki products at Titanic Distillery in the world-famous Belfast's Thompson Dry Dock. Commenting on the range of products installed, Gavin Nesbitt, Technical Sales Manager said: "For the standard, reliability, and ease of install I would not hesitate to recommend Hochiki Europe next time."
Commenting on the customer survey results, Mr Shinsuke Kubo, Commercial Director for Hochiki Europe, Middle East, Africa and India said "The results of our customer survey are really encouraging, especially considering what the world has experienced over the last few years. Manufacturing across all industries has felt the impact, but the credit must go to our team of dedicated fire industry experts. They have ensured that our customers receive a best-in-class service, continue to bring innovative products to market, and all the while ensuring that Hochiki continues to be the world's most trusted name in life safety.
We know there are areas to improve, we really value this insight, alongside ongoing feedback from projects in motion right now. It's this two-way communication with our customers that is invaluable and will help us to continue to move forward – committed to meeting the needs of our customers and the market, now and in the future."
Building, Design & Construction Magazine | The Choice of Industry Professionals