Work has completed on EFL Championship team Queens Park Rangers' new state-of-the-art training ground, set to accommodate the club's first team, under 23s and academy squads form the coming season.
The advanced new facility has been designed by Studio Zoppini Architects and delivered by an expert project team including, global design engineering consultants Buro Happold, planning advisors HGH Consulting, and contract administrators Arcadis. Construction was completed by Michael Brady Ltd and all pitch works and landscaping by White Horse contractors.
The consultant team have worked collaboratively with the club to achieve a sensitive and coherent building that provides unified facilities for the club. It provides a strong identity, a focal point for engagement with the community and is flexible for the future needs both of its players and the needs of the site.
The 27-acre site sits within the green belt, adjacent to M4 and residential areas and Cranford College. It was imperative that the design was sensitive to its location whilst providing an aspirational environment for all the representatives of the club and as a positive asset to the local community.
The domestic profile of the building enables an extruded form that enables internal zoning and spatial interest to key areas. The entrance is secluded, whilst the main social spaces of the gym and dining areas open up to views across the practice pitches and the surrounding countryside. The careful selection of materials integrates simplicity and economy while creating a subtle identity for the club.
The building's orientation and envelope has been designed to integrate natural ventilation and daylight – both introducing passive design measures and creating a better workplace for all staff, including players. The number of EV (electric vehicle) charging points have also been increased from the original plans.
Alessandro Zoppini, Owner at Studio Zoppini Architects, said: "It was important that the design provides a welcoming and healthy atmosphere for the athletes and staff, to generate a positive and supportive environment for the improvement of performance and a collective endeavour.
In a similar way the building performs to high standards."
Jon Tollit, Studio Zoppini UK added: "Training facilities are the catalyst for the next generation and this building will provide a focus for the club for the years ahead, being flexible and adaptable to future needs. It is integrated and respectful to its Green Belt location, as it is to the local community. The project was a real 'team' effort."
Buro Happold delivered a full range of multidisciplinary engineering services in its key role, creating a project with impressive sustainability credentials. The facility features on-site renewable energy regeneration with 922m2 of solar photovoltaic panels, as well as extensive use of air source heat pumps.
It is expected that thanks to a combination of demand reduction, and low-carbon air source heat pump and renewable energy systems, the project will exceed its 35% reduction target over Part L 2013 baseline figures, achieving BREEAM 'Excellent' certification. Carbon dioxide emissions will also be reduced by 77% above GLA (Greater London Authority) targets.
Buro Happold's structural engineering team delivered impressive carbon savings on the project, advising on lightweight partitions to minimise the loading on steelwork, as well as pushing for cement replacement where possible. Parametric analysis shows that these timber partitions fins will create a 21% and 23% reduction in solar gain on the western and eastern facades respectively.
The project was also used to test Buro Happold's embodied carbon tool, a resource that is proving instrumental in reducing embodied carbon across all projects.
The new Training Centre is the latest example of Buro Happold's work and expertise in sport, which also includes the Tottenham Hotspur Stadium, redevelopment of Lords Cricket Ground's Compton and Edrich stands, and the upcoming Everton stadium at Bramley Moore Dock in Liverpool.
Steve Macey, Director at Buro Happold, said, "It's fantastic that QPR's new training ground is complete and ready for its teams to start training ahead of the new football season. We've been involved over a number of years to consolidate the club's first team with the academy onto a single sustainable site, and this is the culmination of all that hard work."
Work on the new training ground also included installing a world-leading hybrid turf GrassMaster system to five new pitches, a comprehensive drainage system, full irrigation, energy efficient under-pitch heating along with the wider site infrastructure.
The project was also supported by planning advisors HGH Consulting, Arcadis, and delivered by Michael Brady ltd with the assistance of Thomas Alexander Design as the Delivery Architect.
Sean Brady, Director of Michael Brady Ltd, said, "We are delighted to handover QPR's exciting new training ground facility and to deliver for QPR, all of their players, staff and ultimately their fans. I am immensely proud of the entire Michael Brady Management and Design team, notably the Site Project Management for all of their hard work and all of the Michael Brady supporting staff."
Paul Mitchell, partner at Arcadis, said, 'Having worked with the Club for over 10 years we are proud to have made our contribution to this amazing new facility. Procured with four distinct packages of work it was great to see the contractors and project team all work so closely together to deliver for the Club. We are pleased to have QPR within our portfolio of football training related projects which includes Tottenham Hotspur, Liverpool and Leicester City.'
David Smith, MD of White Horse Contractors, commented, "The elite pitch development showcases the club's vision and investment for the future, providing their players and staff with the very best facilities to play and train on.
Being trusted by the club to design and deliver these pitches, and deliver the external landscaping to the new facility, is something we as a company are very proud of."
Patrick Grincell, Co-Founding Director of hgh, said: "We have advised QPR throughout the process from site acquisition to securing planning permission and have been delighted to continue working with the club to deliver on its vision to provide a new state-of-the-art training facility."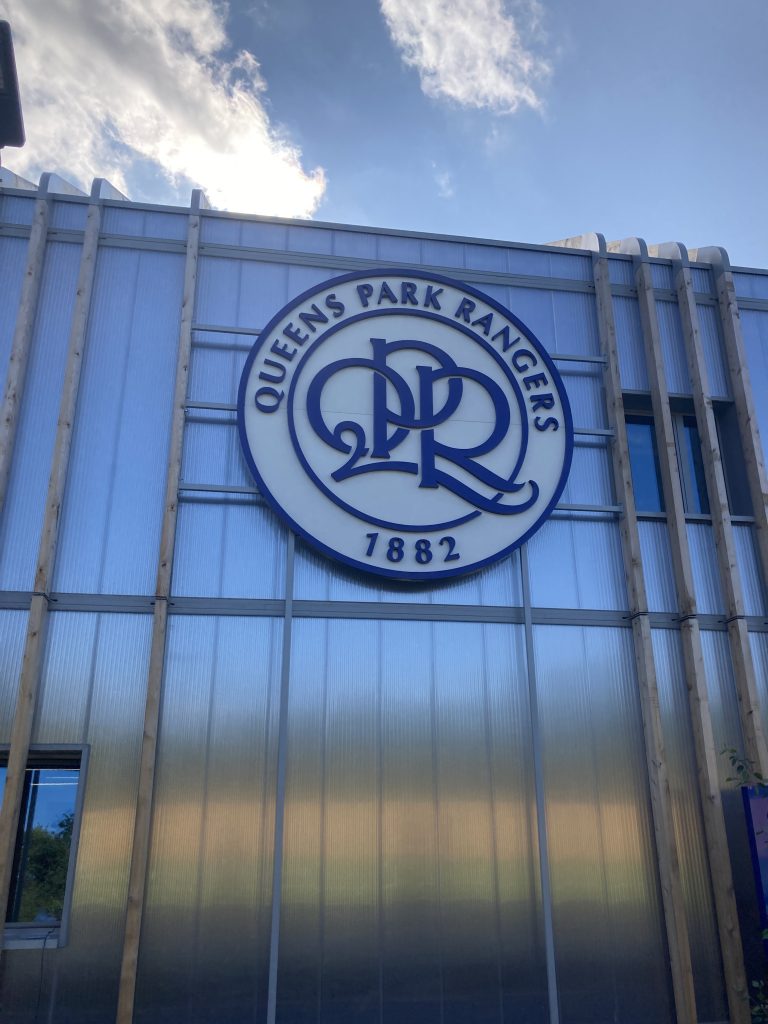 Building, Design & Construction Magazine | The Choice of Industry Professionals