Leading the future of fire safety
Date: 17 October 2023 Location: Savoy Place, London and online
Planning for the annual FIRE Conference is well underway for 2023! We look forward to bringing the fire sector together once again to network with peers, share knowledge, and learn about the latest best practices in fire safety.
With the day's programme featuring a series of informative plenaries and panel discussions covering the adoption of a human-centred approach to tragedy – lessons from Grenfell, Building Safety Regulator updates, a ministerial plenary (subject to confirmation), enforcement – who is responsible now?, and the future of fire risk assessors, we are pleased to share further details of the afternoon's breakout workshop sessions ahead of the full programme being released.
Workshops
Legal and contractual responsibilities
This workshop will look to provide an overview of legal support to practitioners, particularly focusing on liability and contractual law. It is widely acknowledged that many older buildings have a complex history which provides challenges when it comes to the responsibility of remedial work, refurbishments or even their original construction – who is responsible and where do you turn to for further support?
The long-term health of firefighters
Anna Stec, Professor in Fire Chemistry and Toxicity, UCLan | Riccardo la Torre, National Officer, FBU
Recent research has found that toxic contaminants in fires are directly linked to increased rates of cancer and mental health issues among firefighters. The impact of this has far reaching implications on not only firefighters' physical health, but their mental health too. This workshop will provide an overview of the latest research and a response from the NFCC.
New technologies – the opportunities and challenges for fire safety
The rapid introduction and evolution of artificial intelligence, machine learning, remote sensing and augmented reality/virtual reality (AR/VR) technologies present promises and pitfalls for fire safety. This workshop will explore the opportunities and challenges new technologies present for fire engineering and fire safety, including advanced modeling and simulation, cybernetic building integrations, wildland fire behavior forecasting, improved fire detection, enhanced incident command decision support and other applications not yet imagined. Participants in this session will join the discussion of how new technologies can help us and where we need to exercise more caution and discretion.
National regulator for construction products and the future of fire testing
Chris Miles, Commercial Director, Fire Protection Association | Peter Caplehorn, CEO, Construction Products Association | Simon Lewis, Head of Building Safety Working Group, Womble Bond Dickson
The Office for Product Safety and Standards (OPSS) takes on responsibility for the national regulation of construction products. The OPSS started work to establish the new Regulator in April 2021 and has begun to lead and coordinate work that will set a new regulatory approach for construction products with safety being placed at the core. This workshop will provide delegates with an overview of the types of work that will be undertaken by the new regulator to restore confidence in the safe design, construction, and occupation of high-rise residential buildings.
Tackling fire safety in batteries This workshop will examine the different battery applications including micro mobility, electric cars and the wider transport sector. It will explore the technology used, the issues surrounding fire safety and identifying solutions. Carefully considered measures are required to address the hazards these batteries pose and the options available to manage such risks.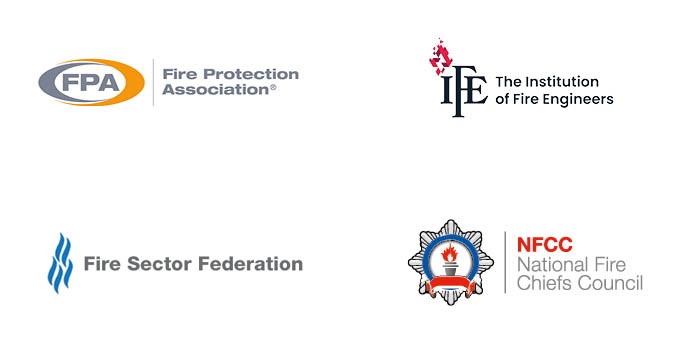 Building, Design & Construction Magazine | The Choice of Industry Professionals