AMA FIC Ltd has secured planning permission from Lancaster City Council for the first phase of new-build works that forms the next phase of significant improvements at Heysham Business Park.
Heysham Business Park lies within the Heysham Gateway regeneration area which is identified by the Council for major economic investment through its adopted Local Plan.
The business park was purchased in 2021 by AMA FIC Ltd, part of Crown Oil Ltd, and the new owner has invested significantly to refurbish buildings, remove dilapidated structures and clear illegally tipped waste.
The approved works represent next stage of works in its ambitions to deliver new high quality employment space that closely aligns with the Council's ambitions to see focused employment growth in the area.
The detailed planning permission will allow the delivery of four new employment units and a new gatehouse, significantly improving the appearance of the site entrance and kickstarting further investment in the park.
P4 Planning is advising AMA FIC Ltd on the planning strategy to bring forward a coordinated approach to the wider site's redevelopment, which is strategically located close to Heysham's port and power station.
Bill Davidson, Managing Director at P4 Planning said: 'AMA FIC has worked hard to clean up this once dilapidated employment site and this proposal is a critical next step that will deliver additional environmental benefits and act as a catalyst for further economic growth in Heysham.'
Stephen Chicken, from asset manager SCP Investments said: 'We are pleased to secure planning approval and are grateful to officers and the members of the planning committee. It has been a long process, but our team has worked tirelessly with the council to bring forward these plans. We look forward to continuing to work with the local and country authorities in a proactive manner because these development proposals, that align with the strategic plan, are critical to economic growth in the region.'
P4 Planning is working with architects Bate and Taylor, SCP Transport, Cudd Bentley, E3P and Gravitate Consulting.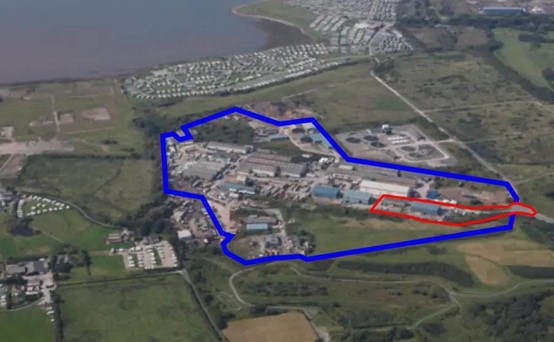 Building, Design & Construction Magazine | The Choice of Industry Professionals