QIC Trims has added a stunning new metal mesh ceiling tile range to its industry-leading interior building products portfolio.

QIC Matrix-Mesh ceiling tiles are available in a wide variety of colours, patterns and edge details to bring an ultra-contemporary, stylish new look to interior spaces large or small. The additional advantage with QIC Matrix-Mesh ceiling tiles is their availability. Ready to purchase off-the-shelf, this specialist tile range not only adds a dynamic aesthetic to ceilings, it helps eradicate the potential for issues and delays in respect of the installation process.

Neil Miller, Sales and Marketing Director at QIC Trims, said: "Mesh ceilings have extended architects' pallet in terms of design. They help transform quite ordinary spaces into something quite extraordinary. As specialist manufacturers of interior building products, we are always looking to develop products that support industry innovation. Hence, the QIC Trims Matrix-Mesh ceiling tile range. Its off-the-shelf availability removes an element of uncertainty from the ordering and delivering process. It means our superb metal mesh tiles are ready to go when you are."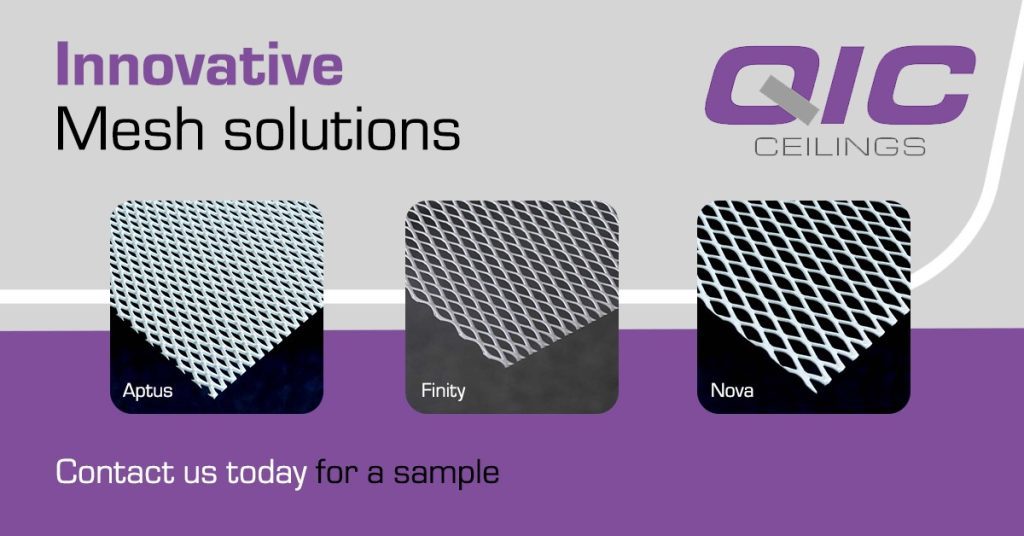 Manufactured from galvanised steel, powder-coated and painted, Matrix-Mesh metal ceiling tiles are easily installed and allow quick easy access to the ceiling void above. The range includes five standard mesh patterns: Aptus, Finity, Nova, Scape and Vexa, with each system having been designed to create spaces that harmoniously blend form and function.

The Matrix-Mesh ceiling tile range adds to QIC Trims' ever-expanding product portfolio, which also includes ceiling trims, plasterboard trims, glass partitions and bespoke metalwork. The company's manufacture of solutions to suit a client's bespoke requirements make QIC a go-to supplier of premium building products for specialist interior projects.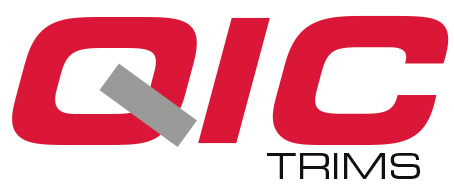 To find out how the QIC Matrix-Mesh ceiling tile range can transform your aesthetic vision into a reality, click here or call our expert customer service team on: +44(0)1280 818950.
Building, Design & Construction Magazine | The Choice of Industry Professionals