BECOSAN® has announced the successful completion of the UK's largest strip out, demolition, and refit project at the former GAP Warehouse in Rugby.
This milestone accomplishment culminated with the property being leased by retail giant Sainsbury's, marking one of the most substantial single property deals of the year.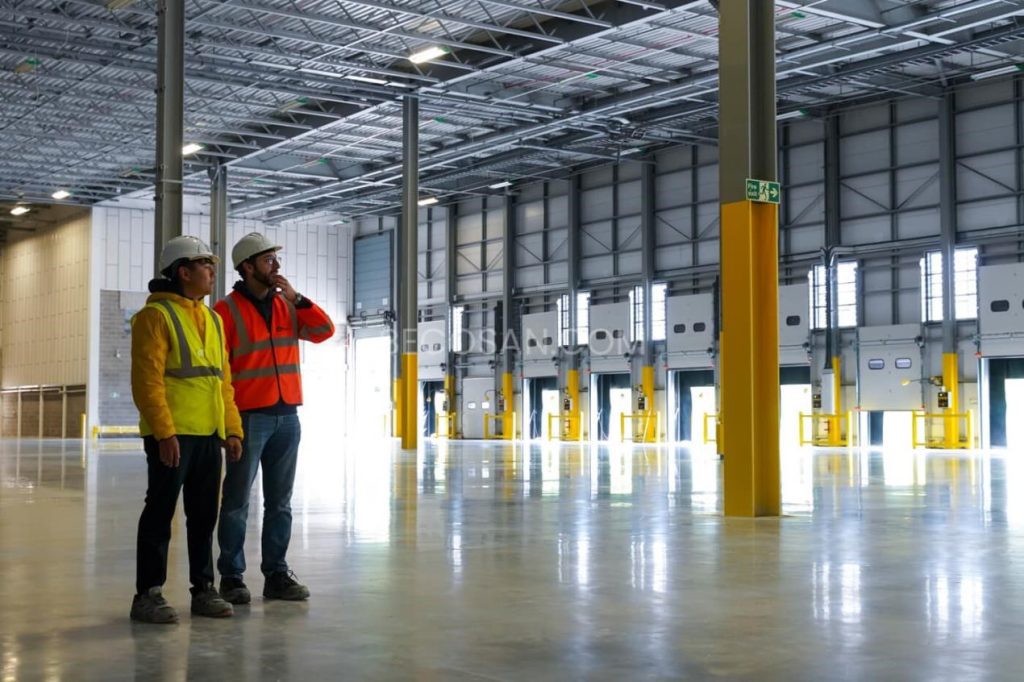 In a collaboration with Sunrise Real Estate Limited and Total Project Integration, BECOSAN® played a pivotal role in delivering this monumental project, encompassing 661,000 sq. ft. (60,000 m2). Sunrise Real Estate, the owner of the industrial building, orchestrated a comprehensive refurbishment of the property, which has now been officially handed over to Sainsbury's Supermarkets Limited.
Sunrise Real Estate's strategic acquisition of the property from Gap Inc. in September 2022 marked the beginning of an ambitious revitalisation initiative. The project was successfully completed within a two-month timeframe thanks to the dedicated efforts of all involved stakeholders.
This transformational endeavour involved a complete renovation of the Rugby 661 site. The renovation project, overseen by Total Project Integration (TPI), included innovative pavement enhancements through the application of the cutting-edge BECOSAN® treatment.
BECOSAN® project director Martin Kerrigan and treatment coordinator Oliver Sanz Wittrowksi were involved in the project, which is one of the largest the company has undertaken.
Martin said: "We are thrilled to have worked on this project, which has been an outstanding effort for all involved. The building has been comprehensively refurbished to an exceptional standard and it is great to see the BECOSAN® treatment being applied to a site of this scale."
Oliver said: "The BECOSAN® treatment not only revitalises the pavement's aesthetics but also ensures enhanced durability and sustainability. The treatment has ensured that the Rugby 661 site has been future-proofed for years to come."

For more information about BECOSAN®'s revolutionary concrete treatment solutions, please contact BECOSAN® UK at www.becosan.com/contact/ or call +44 (0)203 1296424.
Building, Design & Construction Magazine | The Choice of Industry Professionals