The gap between leaving university and starting out in industry can seem a daunting one for many graduates.
But for 23-year-old Josh Steadman, from Faversham in Kent, the process from a construction management degree to graduate trainee with Bellway was plain sailing.

Josh, who is currently working on site at the Bellway at Rosewood development in Maidstone, joined the housebuilder's Graduate Programme nine months ago straight after graduating from Leeds Beckett University. He had discovered the opportunity online while in his final year of study.
He said: "It was a fairly simple transition from leaving university to being a Bellway graduate. I knew Bellway was a major employer in the industry, and after a friend of mine completed summer work experience and had a good experience, it made me want to choose Bellway."
During his degree, Josh learnt about the various aspects of what a career in construction management entails, from managing contracts to recognising the regulatory and economic environment the industry operates in.
But it was only after getting his job at Bellway that he could apply his academic knowledge in the real world.
He said: "In these nine months I have already learnt so much. My role requires me to manage projects and sub-contractors, order materials and enforce health and safety regulations on site. I really enjoy taking on this responsibility."
Josh has weekly catch-ups with his graduate mentor, Contracts Manager Mark Baldwin, who supports him with guidance about his job and his career progression. Although Josh has so far been based at solely at Rosewood, the scheme will give him the opportunity to rotate departments, gaining experience in commercial, technical, buying and more to get a better understanding on how the business as a whole functions.
He said: "I feel like the scheme is well-rounded and I feel supported in my role. The team at Rosewood really appreciate my contribution, which is something that I feel particularly proud of.
"One day I aspire to run a site on my own. I feel that the scheme makes this goal attainable and I feel grateful to Bellway for giving me this opportunity.
"I would most definitely recommend the graduate scheme to friends and family and will always be thankful for Bellway for helping me start my career in the construction industry."
Bellway is part of the 5% club, a nationwide movement of employers committed to having five per cent of their workforce in 'earn and learn' positions, including apprentices and graduates on formal training programmes.
Applications for Bellway's 2023 graduate cohort has now closed, but for more information on other career opportunities with Bellway, visit https://www.bellwaycareers.co.uk/.
Bellway is building a range of two, three, four and five-bedroom homes at Bellway at Rosewood, with more information available at https://www.bellway.co.uk/new-homes/thames-gateway/bellway-at-rosewood.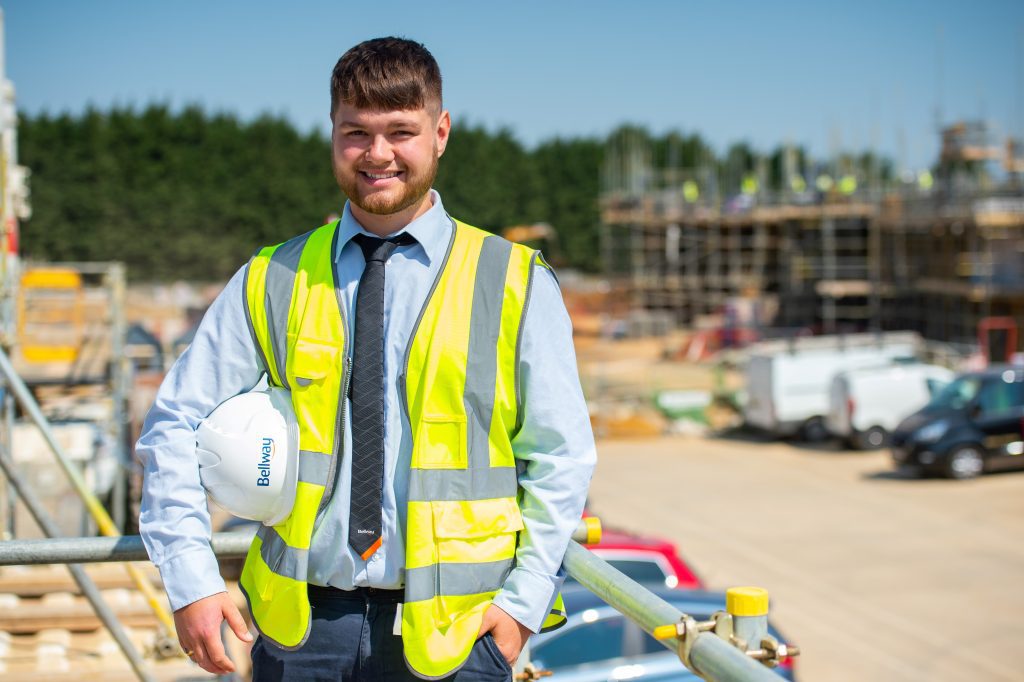 Building, Design & Construction Magazine | The Choice of Industry Professionals