Market leader Ideal Heating has launched its first UK heat pump production line as part of a huge investment in low carbon technologies.
Ideal Heating has been manufacturing many of the country's best-selling boilers for over a century at its headquarters in Hull.
Now the business is undergoing a major transformation as it engineers the green heating solutions to support the UK's drive to net zero.
Ideal Heating's transition to renewable heating solutions will play a key role in the UK's green industrial revolution.
A huge decarbonisation of housing stock must take place for the UK to achieve net zero status by 2050, as homes account for more than a quarter of all greenhouse gas emissions.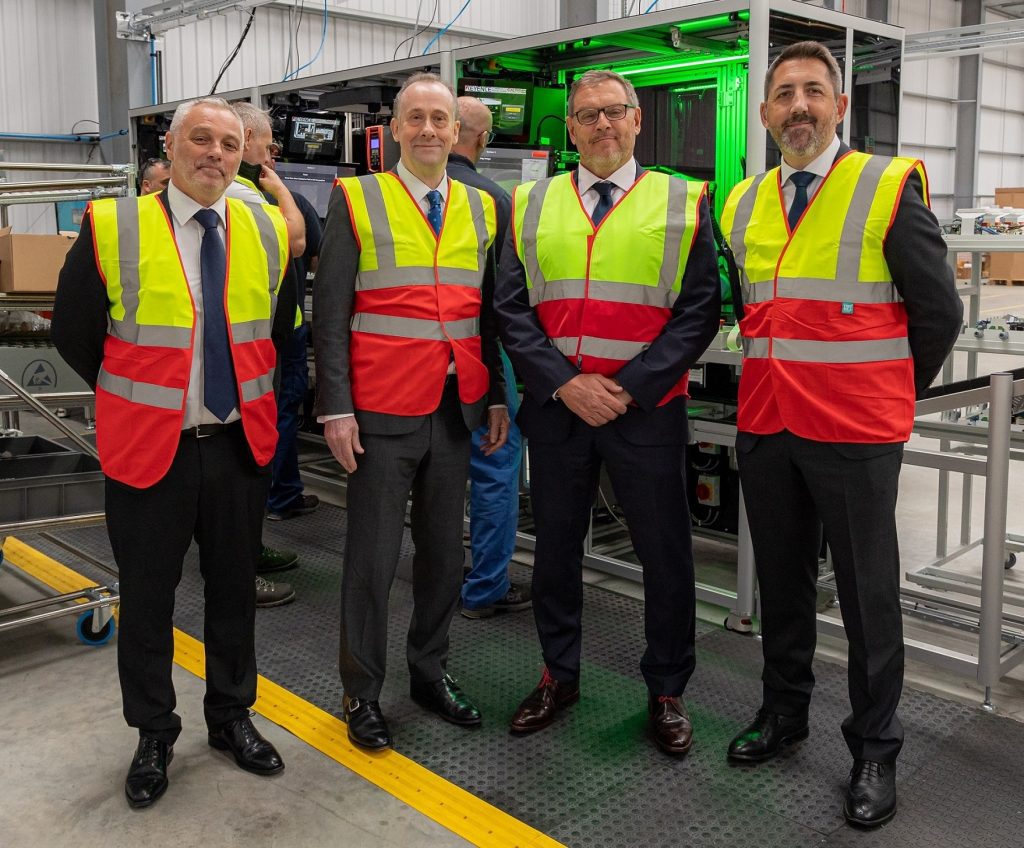 Lord Callanan, Minister for Energy Efficiency and Green Finance, visited Ideal Heating's Hull factory to mark the start of heat pump production by the company in the UK.
The new heat pump production line forms part of a £60m investment programme at the Hull site, which includes a heat pump manufacturing facility, an expanded distribution hub, and a research and development centre to pioneer the heating technologies of the future.
Ideal Heating has also invested more than £2m in its flagship training centre – one of the heating industry's largest and best-equipped training facilities and whereup to 5,000 installers every year can gain the skills to install and service heat pumps.
As the UK market leader in both the domestic and commercial heating sectors, Ideal Heating is now leading the industry towards a greener future, supported by its parent company, Groupe Atlantic, a global heating industry leader.
Shaun Edwards, CEO of Groupe Atlantic UK, Republic of Ireland and North America, said: "The transition to low carbon heating solutions including heat pumps is the biggest transformation in the business since we moved from coal to gas-fired boilers in the 1930s.
"The major investments we're making at our Hull site send out a very clear signal about our commitment to the net zero transition and to re-modelling our business to meet the needs of our customers today and into the future."
Lord Callanan's visit to the Hull site marked the start of heat pump production. He also officially opened Ideal Heating's £2.2m National Training and Technology Centre in Hessle, on the outskirts of Hull.
On his arrival at the training facility, Lord Callanan addressed Ideal Heating staff and said: "Ideal Heating is by far the most advanced of the traditional gas boiler manufacturers and it's great to see all the developments that are taking place in terms of manufacturing, production and training.
"Everyone at Ideal Heating is doing a fantastic job, so I'd like to say well done and keep it up."
Building, Design & Construction Magazine | The Choice of Industry Professionals