Bennetts Cranes, a leading specialist tower crane hire company, has successfully tackled the complex heavy-lifting challenges presented by a commercial site redevelopment project in Slough. Managed by Feltham Construction, the Bath Road site is an important part of a local regeneration scheme aimed at revitalising the area by building new residential properties on underutilised commercial sites . To ensure efficient and high-capacity lifting of the concrete frames onsite, Bennetts Cranes recommended a Jost JTL 108 luffing jib tower crane for the project. This crane effectively addresses the risks of oversailing and collisions common in high-density urban sites and provides a more environmentally friendly and quieter option as it doesn't need a generator.
Adam Jervis, Senior Contracts Manager at Feltham Construction, comments: "Choosing the right tower crane for prominent sites, like the one in Bath Road, can be tricky due to the proximity of neighbouring buildings and residents. Having collaborated with Bennetts on a number of sites around Wiltshire and Oxfordshire since 2009, we approached the team confident in the level of site planning expertise they would bring to this build. The Jost JTL 108 has provided the perfect solution and is helping ensure an efficient and productive build."
One of the main requirements of the Bath Road redevelopment site is to lift concrete frames and concrete skips filled with reinforced steel bar, bricks, blocks, plasterboard and other general building materials. The Jost JTL 108 is proving to be the optimal choice, offering a lifting capacity of up to 6 tonnes and the ability to handle large and heavy loads with ease.
Another key consideration for Bennetts was the efficient coverage of all corners of the development while managing the risk of oversailing neighbouring properties. The Jost JTL 108, with its minimal out-of-service radius of 9.6 metres, provides an ideal solution by delivering heavy lifting capabilities while mitigating the potential for oversailing and collisions.
Edward Seager, Managing Director, Bennetts Cranes adds: "What's particularly interesting about the Jost JTL 108 is that it also excels in energy efficiency, requiring only a 50kVa mains power supply. With inverters on all three motors, it achieves a power surge just 20% higher than the running current. This innovative design makes it ideal for city centre sites as it reduces power consumption, eliminates the need for a separate generator, and offers cost savings, environmental benefits, and quieter operation."
Additionally, the Slough site benefits from the crane's compact design, requiring a relatively small 24-metre tower. At this size, the tower can be transported to and from the site on a single lorry, reducing costs, minimizing disruption, and lowering emissions associated with delivery vehicles.
The Jost JTL 108 is currently on site at Bath Road having originally been erected in March 2022.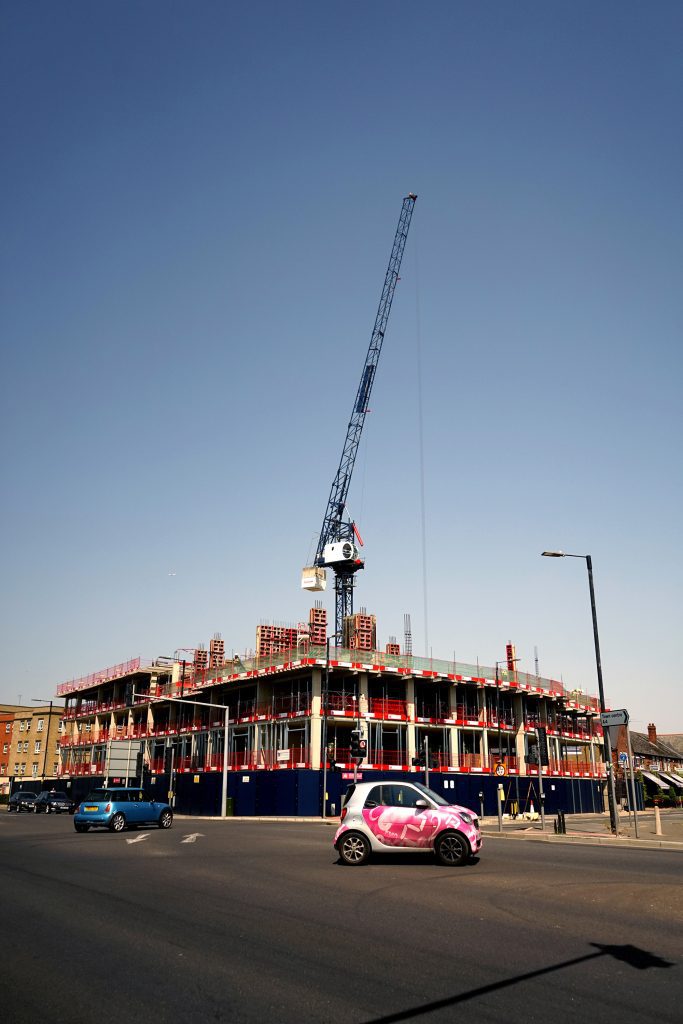 Building, Design & Construction Magazine | The Choice of Industry Professionals