On Thursday 14th September the forklifts at Hochiki Europe's new warehouse facility in Gillingham paused as the team welcomed MP for Gillingham and Rainham, Rehman Chshti and Mayoress of Medway Cllr Nina Gurung to cut the ribbon and declare the new part of the Hochiki operation officially open.
This state-of-the-art facility situated in the heart of Kent, Apex House as it will be known, will support increased production capability at Hochiki's other Kent site. Covering an expansive 24,000 square feet and equipped with the latest technology and resources, it will expand Hochiki's European hub for warehousing and distribution, as well as sales and administrative capability.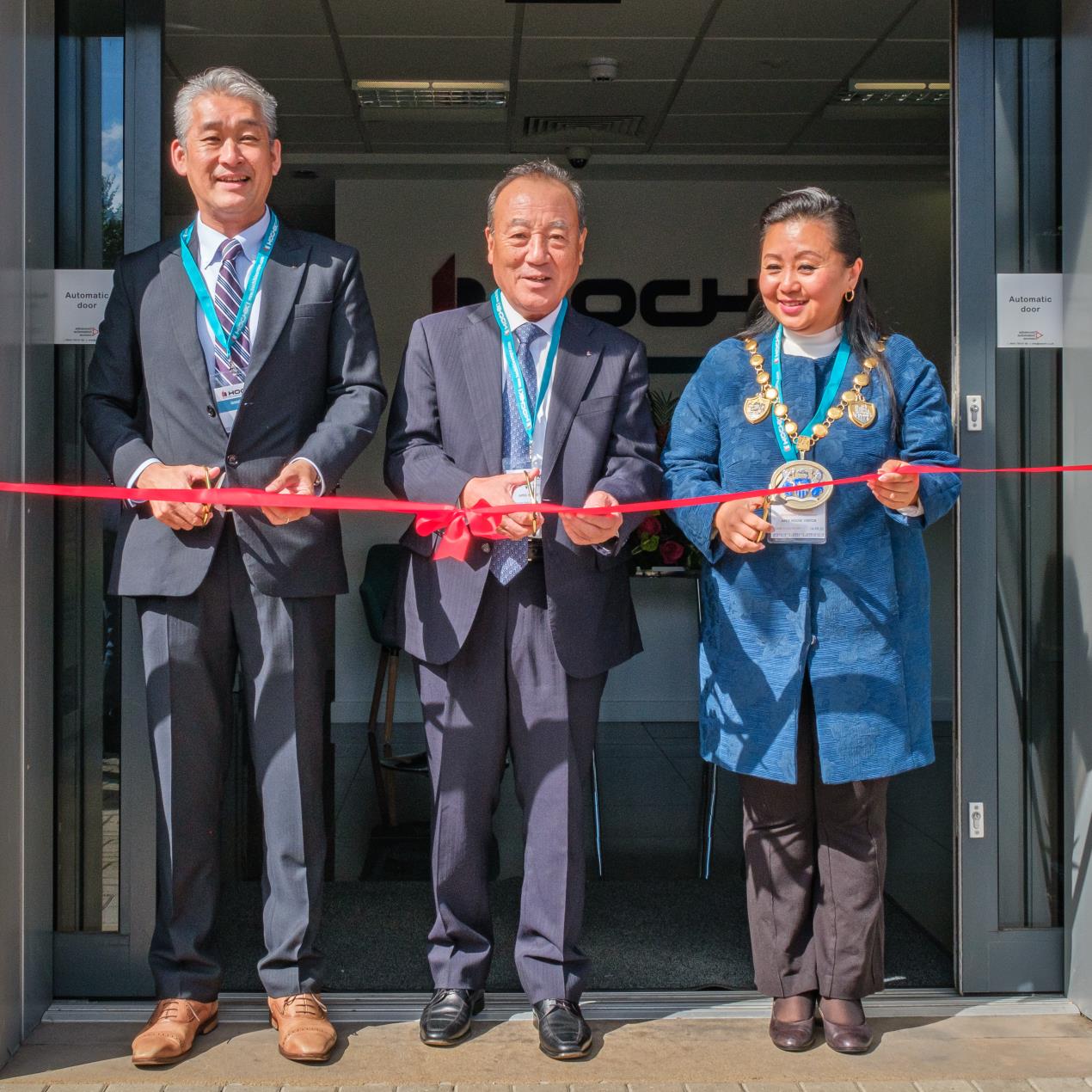 Along with political dignitaries the grand opening ceremony was attended by senior members of staff, guests from Hochiki including Chairman Akio Yamagata, government officials, industry leaders and journalists. All attendees agreed this investment in the region and indeed the UK was impressive and greatly received.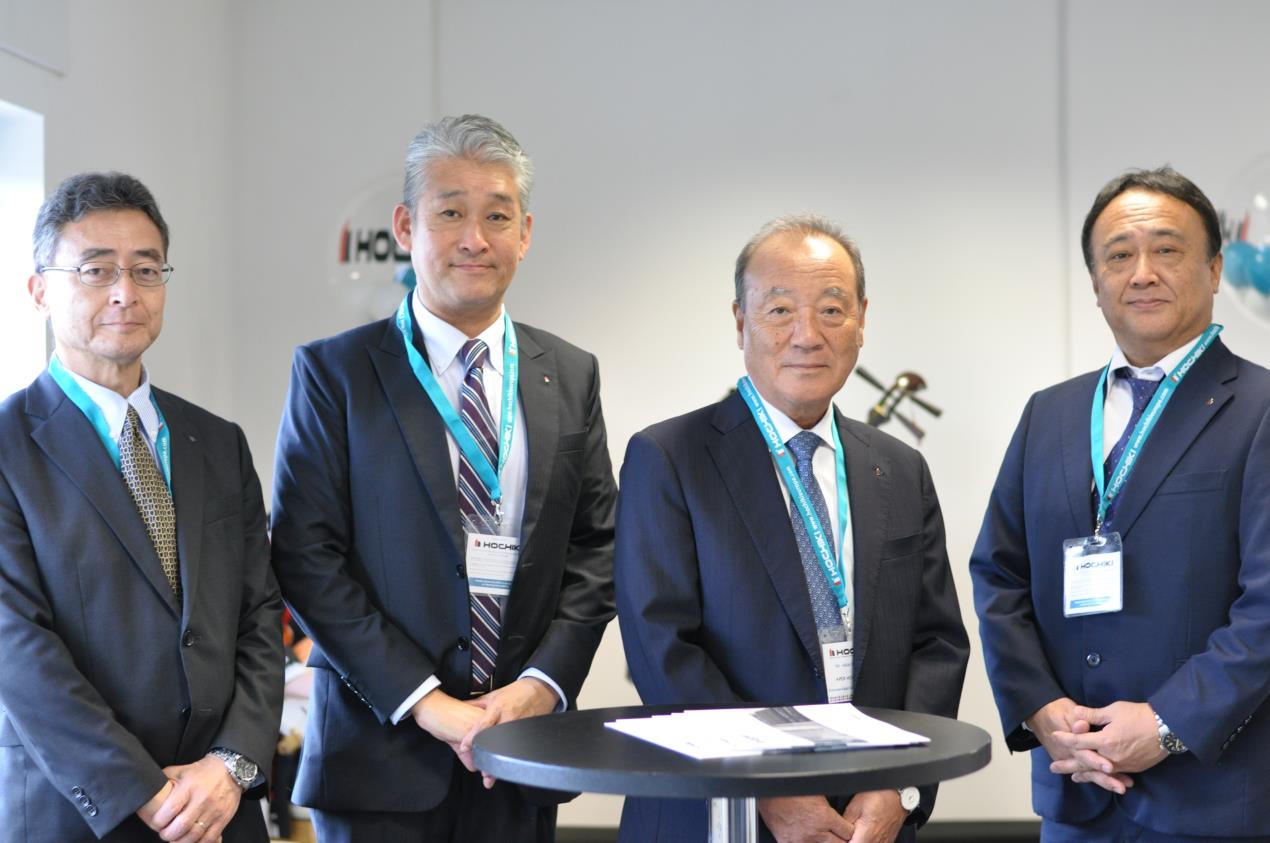 As a world-leading provider of life safety solutions, now in its 30th year of European operations, this milestone marks a significant step in Hochiki's commitment to investment in the region and the company's dedication to innovation and excellence in the fire industry.
Key features of the new facility include state-of-the-art storage and shipping units with a capacity increase from 480 to 2,450 pallets with picking and packing capability more than doubling from three to seven items a minute. This warehousing excellence ensures the continued and efficient supply of the highest quality production of life safety devices and systems.
The facility also includes collaborative spaces designed to foster innovation and encourage partnerships with industry stakeholders. Hochiki Europe aims to create a collaborative ecosystem that will drive advancements in life safety technology.
Mr Shinsuke Kubo, Managing Director, Hochiki Europe expressed his excitement about the facility's grand opening: "The new facility will play a pivotal role in advancing life safety technologies not only here in the UK but across the whole of Hochiki Europe's regions, thereby contributing to the protection of people and property around the world. We are proud to bring together the finest minds in life safety technology under one roof, driving innovation and setting new standards for safety worldwide."
Hochiki Europe has a rich history of providing cutting-edge fire detection and life safety systems for over three decades. This new facility will enable the company to continue pushing the boundaries of life safety technology, ultimately making the world a safer place.
The grand opening of the Kent facility marks a remarkable achievement for Hochiki Europe, reinforcing the company's status as a global leader in life safety solutions.
For more information about Hochiki Europe and its life safety solutions, please visit https://www.hochikieurope.com/news

Building, Design & Construction Magazine | The Choice of Industry Professionals