SEGRO continues to set new standards for sustainable refurbishment within its 106 million square feet portfolio of industrial and logistics space it owns and manages across the UK and continental Europe following the completion of a six-month long renovation of 2 Auriol Drive
The 25-year-old, 33,000 sq ft industrial unit at Greenford Park, has been transformed into a state-of-the-art, environmentally sustainable facility. It will be the first industrial refurbishment of this type in the world that is completed to BREEAM Outstanding standards.
The building now incorporates a range of new features and technology, and is set to be net carbon zero in operation with an EPC A+ energy rating, representing an unprecedented upgrade in sustainability performance for a refurbished building.
At the forefront of the refurbishment has been the installation of PV panels across 33,000 sq ft of the exterior of the building, which will save 46.12 tonnes of carbon, equivalent to planting 2119 trees.
Further sustainability features include:
Smart Building Technology has been incorporated throughout the building which means occupancy data can be utilised to ensure optimum efficiency of energy and lighting use
Utilities connections to enable the occupier to obtain real-time building information such as energy and water usage, as well as air quality, helping it to improve operational efficiency and enhance the working environment
Energy efficient LED lighting
Air source heat pump providing heating and comfort cooling
200m2 green wall which will trap 26,000g of dust, extract 460g of gas and 260kg of particulate matter whilst producing around 340kg of O2 every year. The green wall is the equivalent of planting 10 medium sized trees a year.
Water reducing products throughout e.g., self-closing taps for all wash basins, waterless urinals etc.
Rainwater harvesting system, a new heating and ventilation system including boiler plant, radiators and pipework throughout. The rainwater harvesting tank will save 64,000 litres of water per year and directly feed the green wall.
Electric vehicle charging points
Secure bicycle parking with rich biodiverse green roofs and wildlife habitat panels
Additional bird nest and bat boxes, as well as beehives and insect habitats to increase pollination across the plot
The refurbishment is part of SEGRO's growing portfolio of zero-carbon developments, aligning with the company's Responsible SEGRO commitment to champion low-carbon growth and be net-zero carbon by 2030.
James Craddock, Managing Director, UK, at SEGRO, said:
"Wholesale, technology-driven refurbishment of older buildings in our portfolio is an integral part of the execution of our strategy to be net-zero carbon by 2030. This project represents our most sustainable refurbishment to date, demonstrating our refusal to stand still and exemplifying our own high standards to drive us forward on our low carbon growth journey.
"This approach also enables our customers to reach their own sustainability goals, where operating from a sustainable workspace is critical to their business."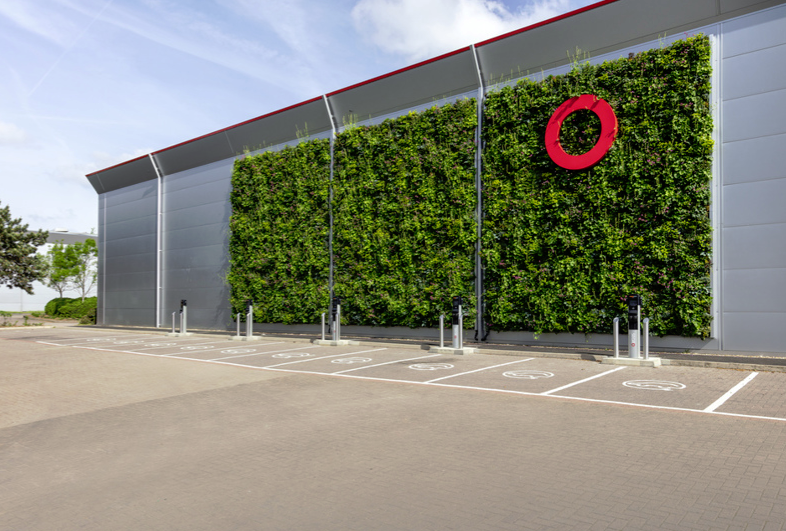 Building, Design & Construction Magazine | The Choice of Industry Professionals