I wanted to share a new case study on behalf of RWC, who have recently supported the renovation of a high rise development in Chelsea.
High-rise living forms a critical part of the solution to the growing demand for homes across the UK. To ensure the success of these buildings, specifiers and consultants must select systems that align with modern construction methods and meet the demands of residents today and in the future.
Water management is a particular consideration here, ensuring every dwelling has a reliable, consistent and safe supply of water, as well as contributing to broader sustainability efforts by supporting responsible usage and greater water savings. The Chelsea Creek development, which utilises solutions from RWC's Reliance Valves range, demonstrates how water management systems can successfully control and monitor water supply to large numbers of apartments, while also mitigating against leaks to protect occupants and buildings from costly water damage.
Smart water technology for West London Canalside living
Water is at the heart of the canalside Chelsea Creek development in London, but to ensure a safe and reliable supply of water to 147 individual apartments, an innovative water management system was required. To efficiently control and monitor water supply, as well as mitigate against leaks, solutions from Reliance Valves were selected.
Located in the heart of Chelsea, Chelsea Creek is the exciting transformation of a 7.8 acre brownfield site into a new development based around waterside living. Featuring stunning landscapes of tree-lined avenues and meandering waterways, the neighbourhood perfectly combines tranquillity and metropolitan living and brings a sophisticated European aesthetic to West London.
Comprising of 1, 2 and 3-bedroom apartments, the development would require intricate plumbing pipework – not just due to the nature of high-rise buildings, but also to achieve the high specification ambitions of the project. To strike this balance, building services contractor, Briggs & Forrester Living, needed an innovative water management system to control and monitor water supply, mitigate the risk of leaks and the costly effects of water damage.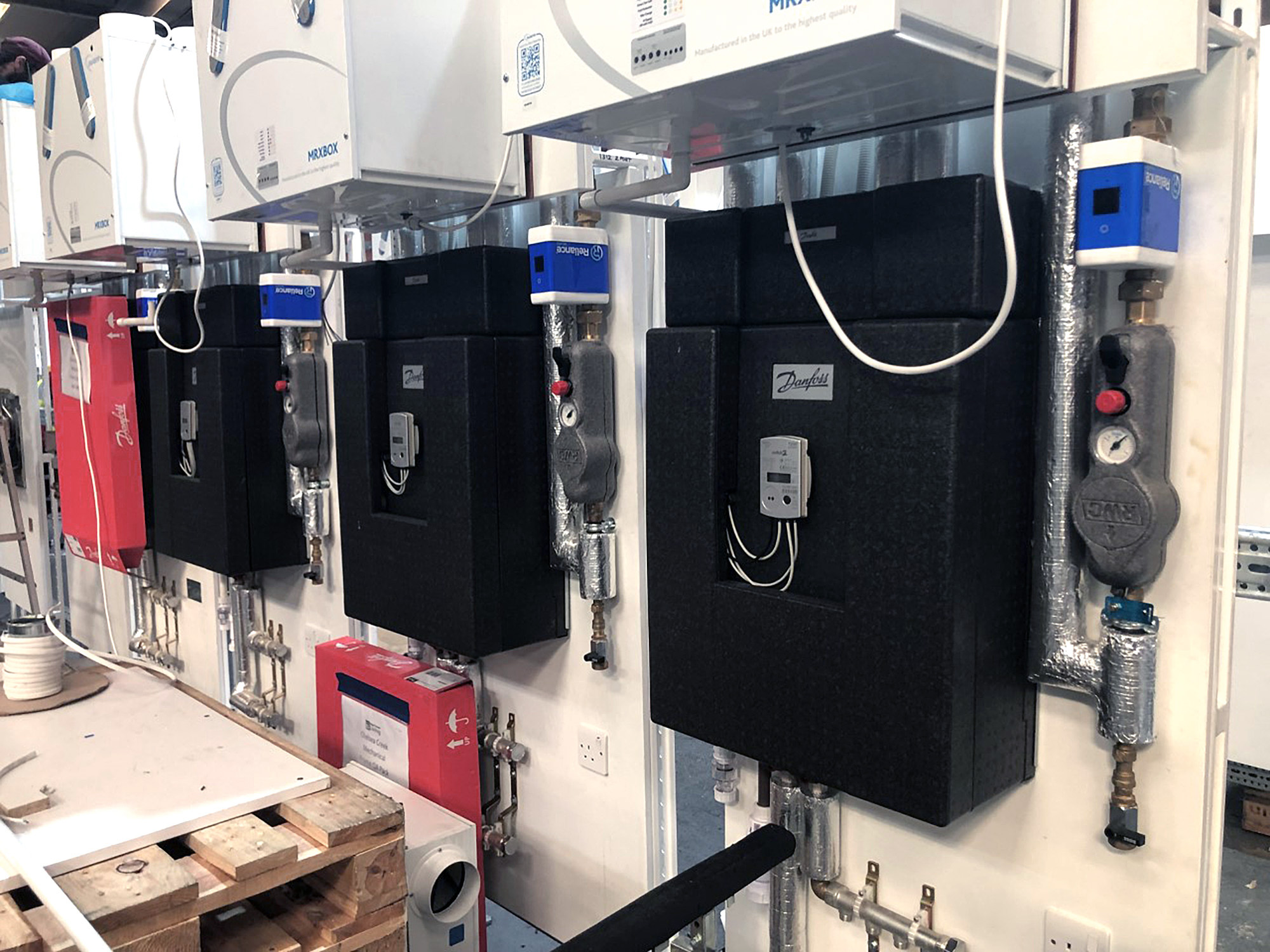 Specifying for success
The Tenant Valve Plus and MultiSafe Leak Detector Control Valve by Reliance Valves were specified by Briggs & Forrester to help fulfil their client's risk management plans and leak mitigation aims.
Saving time and space by combining several functions into one compact unit, the Tenant Valve [EM1] [AJ2] includes a BS1010-approved stop valve, a pressure reducing valve and strainer, double check valve, dual-reading pressure gauge, and a connection point for an optional water meter. The combination valve effectively controls and monitors water supply to individual dwellings, while its single-piece design significantly reduces the number of leak points compared to a traditional chain of individual valves. It was also more cost-effective and easier to install and maintain, all of which were crucial to Briggs & Forrester's building design.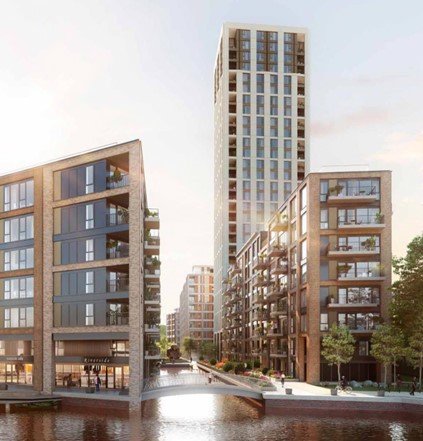 Reliance Valves' MultiSafe Leak Detector Control Valve was also selected to provide an intelligent leak detection system that continuously measures the flow rate, pressure, temperature, and the hardness of water. In addition to automatically shutting off water in the event of a leak or an abnormal water pattern, the system sends an alert to the concierge as well as the occupants, via a free app.
Mark Durham, Project Manager at Briggs & Forrester Living, said: "Reliance Valves' MultiSafe leak detection system was selected following trials with several manufacturers on performance, connectivity, control versatility and end-user functions for leak protection and water usage. Our client's risk management plan and their aim for innovative leak mitigation was of paramount importance for protecting the project during the fit-out phases and was a prerequisite to be "online" prior to the testing and filling stages.
"The system's wireless connectivity, web-based platform and mobile app is ideal for real-time app alerts and email notifications, which performs superbly, fully satisfying the requirement of directive for effective leak mitigation. The leak detection valve coupled with the multifunctional space-saving Tenant Valves assembly, were the ideal paring in our aim to reduce risk of possible leaks."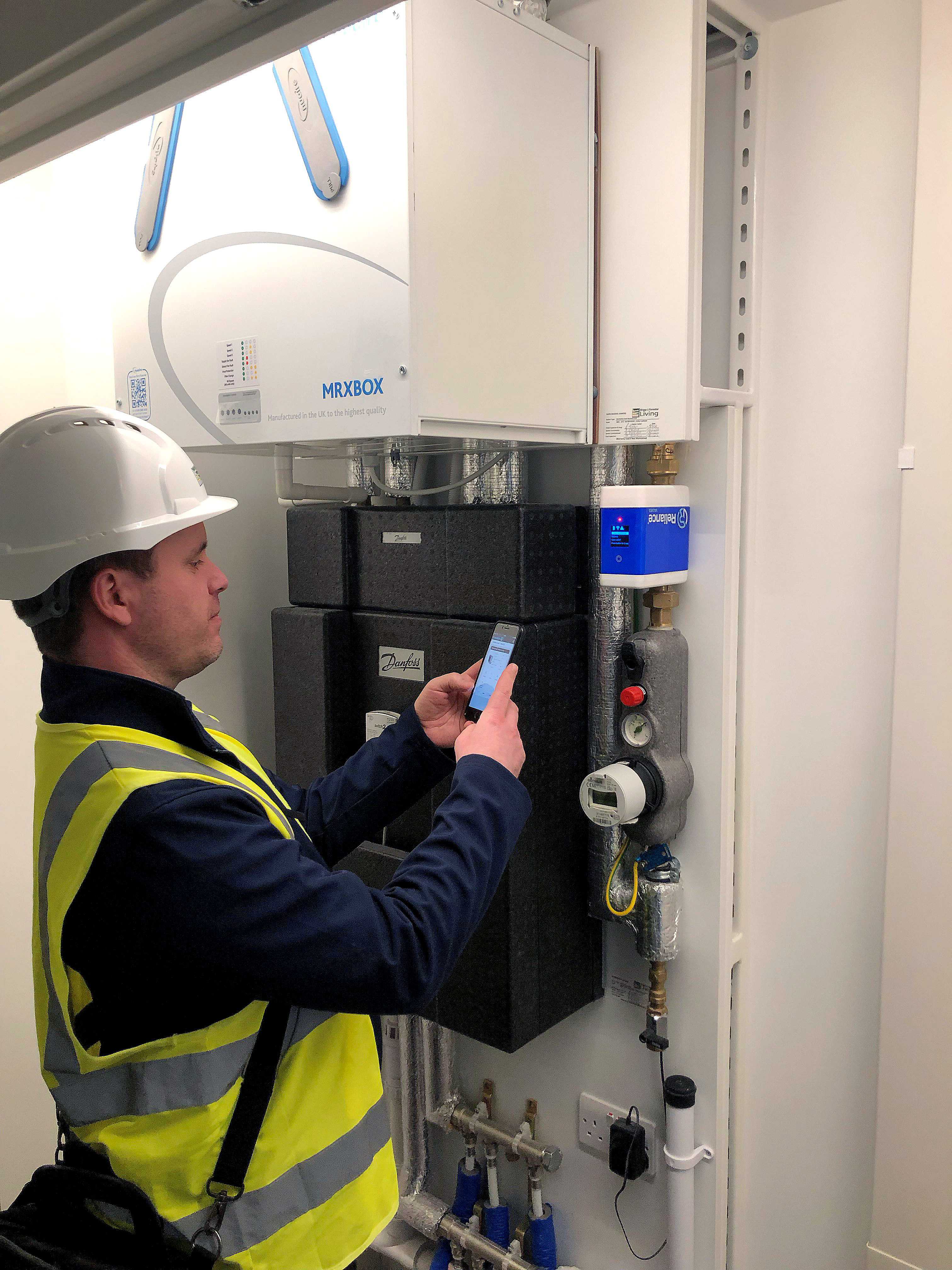 As the demand for housing continues to soar across the UK, high-rise developments are becoming increasingly common additions to city skylines. While the trend to build upwards maximises limited inner-city space and delivers appealing living spaces for residents, it does pose challenges to specifiers and contractors, including around water supply, control and sustainability.
By specifying systems from Reliance Valves, Briggs & Forrester were able to install high-quality and cost-effective systems on the Chelsea Creek development. In practice, this means water supply can be controlled and monitored, maximising efficiency and strengthening sustainability efforts, as well as meeting their client's requirements for risk management through an innovative leak detection solution.
To find out more, visit www.reliancevalves.com/gb/en
Building, Design & Construction Magazine | The Choice of Industry Professionals