The Built Environment Technology Association (BETA) has partnered with executive search consultancy, Beaumont Bailey, to create an EcoSystem Map of the world's leading construction technology businesses.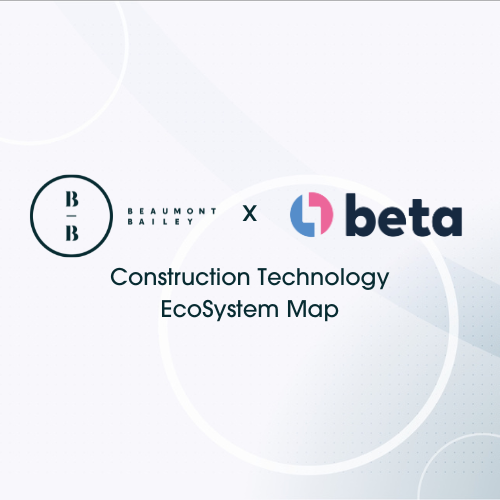 With the support of Procore, Build UK, The Royal Institute of Chartered Surveyors (RICS) and SEKTOR, the four distinct papers focus on different areas of the Royal Institute of British Architects (RIBA) asset cycle. Each paper provides a thorough list of technology providers within each section of the asset cycle, a list of industry trailblazers which have been independently judged on accessibility and includes a directory of all the businesses included in the EcoSystem.
George Dobbins, Founder of BETA said: "The construction sector represents one of the largest sectors globally by economic output and an area of significant opportunity for integrated technology. With numerous products and technologies available that enable sustainability targets to be achieved, improve health and safety on sites, and create more efficient processes throughout the build cycle, the BETA x Beaumont Bailey EcoSystem Map outlines the key businesses at the very forefront of construction technology. The RIBA design stages are the most widely recognised steps throughout all areas of the asset cycle. We hope this paper provides a central resource for the industry to improve the understanding, awareness and adoption of the right technologies".
The first report is set to be released in late October with the remaining reports being staggered between October and March 2024.
Building, Design & Construction Magazine | The Choice of Industry Professionals