WORK progresses on what will be one of Manchester's tallest buildings as the above ground works take shape on the major 55-storey Tower D2 at Trinity Island scheme.
Having secured funding to support the progress, the concrete frame has now started to rise above ground level, signifying the start of the superstructure phase.
Greater Manchester Combined Authority appointed national real estate consultancy Naismiths to provide project monitoring services for the scheme. Naismiths and GMCA have worked together on several occasions but it's the first time Naismiths has worked with developer Renaker.
Once completed, the tower will boast 483 apartments, commercial opportunities and extensive amenity provision including a landscaped outdoor area opening up a public footpath, which will serve to improve pedestrian accessibility in the area.
John Crompton, associate director of project monitoring at Naismiths, said: "We are delighted to be working as project monitoring surveyors for the Greater Manchester Combined Authority on such a significant development delivered by Renaker.
"The concrete frame currently being constructed will continue to expand vertically until the structure becomes one of the tallest buildings on the Manchester skyline – something our team will be proud to have played a role in helping to achieve.
"We have extensive experience monitoring significant and highly complex projects and we look forward to seeing this tower progress to successful completion."
Tower D2 at Trinity Island, Manchester will be one of four towers that will be constructed in the city as part of an overall development known as Vista River Gardens. Enabling works started in 2022 followed by formation of the basement levels. The concrete core and frame rising above ground marks a significant step for the project, which is on track to complete in 2026.
John added: "Furthermore, through public and private sector collaboration, we're supporting the local authority in reaching its goal to deliver 36,000 new homes by 2032 in line with the region's needs."
For more information visit www.naismiths.com and follow www.linkedin.com/company/naismiths-ltd/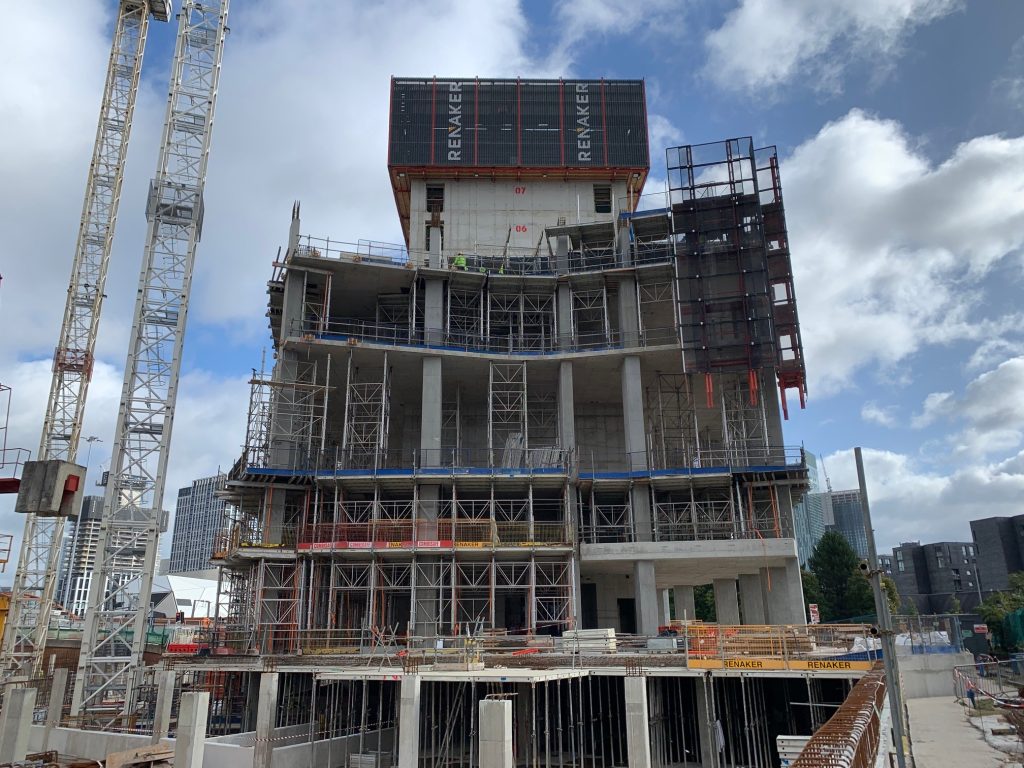 Building, Design & Construction Magazine | The Choice of Industry Professionals