Liverpool ONE has generated £4.1bn in economic activity and played key role in a 24% growth in the value of LCR's visitor economy.
Through Grosvenor's management, the retail and entertainment destination has supported thousands of jobs and contributed billions in local and national tax revenue since 2008.
One of the most ambitious brownfield projects of the 21st century, it is emblematic of how regeneration can transform a city.
Grosvenor has today published a report setting out Liverpool ONE's role in the physical, economic, and social renaissance of Liverpool.
Opened in 2008, the 42-acre retail and entertainment destination transformed Liverpool city centre, connecting the city back to its waterfront and acting as a catalyst for wider regeneration activity.
Over the last 15 years, Liverpool ONE has:
Generated £4.1bn in total Gross Value Added.
Contributed £1.9bn to the UK Exchequer and £300m in business rates.
Hosted 390 million visits.
Supported an average of 4,700 jobs annually for Liverpool residents.
Played a key role in a 24% growth in the economic value of the region's visitor economy.
Supported 500,000 local young people by funding community projects.
Hosted 1,500 community events and around 12,000 charity collections.
Source: Grosvenor management data and economic impact analysis conducted by Deloitte
An early example of Levelling Up in action, Liverpool ONE was developed by Grosvenor in partnership with Liverpool City Council. Designed to revive the city's fortunes by creating 2.5 million sq. ft. of retail and other uses, it is one of the largest city centre regeneration schemes of this century.
Thanks to a shared vision and an effective public private partnership between Liverpool City Council and Grosvenor, the complex project was completed within an ambitious timetable to coincide with the city's year as European Capital of Culture in 2008.
Its opening reactivated the centre of the city, re-establishing Liverpool's status as a pre-eminent retail destination, propelling the city from the UK's 17th most popular retail destination to fifth.
Over the last 15 years, Grosvenor's management of Liverpool ONE has seen it become one of the UK's leading retail and entertainment destinations, with average spend per head increasing by 89%, sales increasing by 195% and the catchment area increasing by 77%.
The destination has consistently demonstrated its ability to attract brands to open their first stores outside London, or to choose Liverpool ONE as the home of their portfolio flagship. In the last five years alone, Grosvenor has signed, renewed or regeared almost 70 brands. These include international leaders like Inditex, with Liverpool ONE the only destination outside London to have Zara, Bershka, Pull&Bear and Stradivarius. The destination is also home to the largest JD Sports in the world and the £10m Gravity MAX, which represents the pinnacle of the entertainment experience brand's portfolio of locations.
Alongside the considerable economic impact, the destination has played an important role in the community, with the Liverpool ONE Foundation donating £3m to support young people and promote positive mental health and wellbeing. It has also been a willing partner in supporting the city in hosting global events including Eurovision 2023 where a full programme of free events took place across Liverpool ONE's streets and green spaces.
Rachel Dickie, Executive Director of Investment at Grosvenor, commented:
"Whilst today marks 15 years of Liverpool ONE, Grosvenor's commitment to the city, first as developer, now as co-owner and manager of Liverpool ONE dates back nearly 25 years to the inception of the project in 1999."
"From the outset, we were committed to creating a new city centre to an exceptional level of quality. This, combined with a focus on contemporary urban design, place shaping and sensitivity to local identity has underpinned Liverpool ONE's attractiveness to occupiers and visitors for almost a generation."
"A willingness to invest for the long-term and build effective partnerships are vital to the success of the UK's towns and cities. This report shows the positives that can come from bold and creative regeneration. And, despite the increasing constraints on the public and private sectors, we need to learn the lessons from success stories like Liverpool ONE to drive future growth and meet the challenges faced by communities across the UK."
Leader of Liverpool City Council, Cllr Liam Robinson, said:
"Liverpool ONE is a phenomenal asset for our city. Its design didn't just reshape our city centre, it reimagined it. Its offer didn't just reinvigorate our retail offer, it reinvented it. Its appeal didn't just stay within the city, it reached out across the UK and beyond. In many ways Liverpool ONE redefined this city's potential. It realised a new city centre where our amazing waterfront no longer felt disconnected. As a destination, an employer, and a partner, it's been a hallmark of excellence these past 15 years and shows every sign of continuing to be so. Here's to everyone who helped it on its journey and here's to another 15 years of success."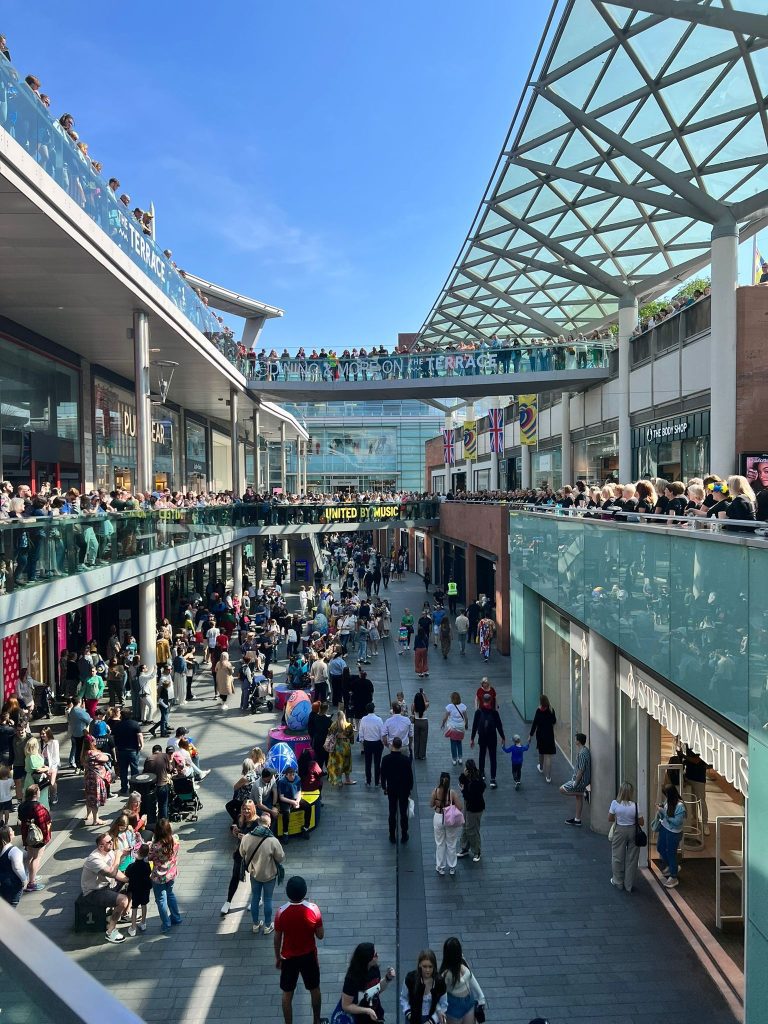 Building, Design & Construction Magazine | The Choice of Industry Professionals