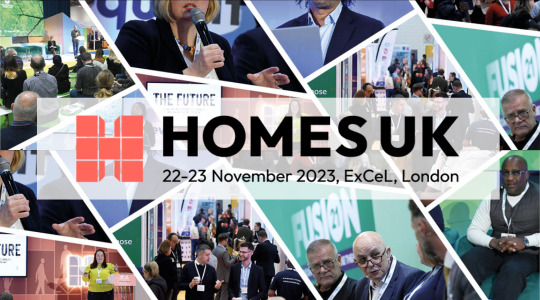 We are delighted to announce that Rachel Maclean, housing and planning minister is set to join us at HOMES UK and Unlock Net Zero Live this November at ExCeL, London.
This year, housing providers face increased obligations to simultaneously: improve housing standards and tackle disrepair, empower tenants, meet net zero targets, address building safety and increase housing supply.
HOMES UK and Unlock Net Zero Live may be the last largescale and free* to attend housing event in which you will be able to hear from government before the next general election.
Take your opportunity to be part of this incredibly important conversation and ensure you have your questions at the ready.
Register for your free* ticket today >>
https://eventdata.uk/Forms/Form.aspx?FormRef=HUKB3Visitor&PageNo=39&TrackingCode=BDC
In the face of limited resources it is now more important than ever to collaborate and find complementary strategic goals to achieve more together.
2 days | 4500+ attendees | 150+ exhibitors and sponsors | 275+ speakers | 70+ hours of CPD | 6 theatres | 15 networking events
We look forward to seeing you there.
HOMES UK and Unlock Net Zero Live team
*Free to housing associations, local authorities, public sector, housebuilders, master developers, funders, architects, planners and BTR landlords, student accommodation, retirement living and extra-care providers. Fees will apply to other commercial organisations.

Building, Design & Construction Magazine | The Choice of Industry Professionals