Peacehaven's most ambitious housing development to date – Chalk Way – launched on 19 September 2023.
The project, spearheaded by modular housing company Boutique Modern in partnership with social housing provider Stonewater, comprises 40 affordable and energy-efficient modern homes, which have now been rented to delighted local families.
The launch of the terraced and detached houses, all with a garden, open-plan living room and kitchen, bathroom and parking, marks a progressive new era in environmentally advanced affordable housing.
Boutique Modern, which is located in neighbouring Newhaven, is on a mission to shake up the housing industry. The government's ambition to build 300,000 homes annually is not being met – we're currently delivering just over 200,000 a year[1]. Many consider the 300,000 target woefully inadequate as it is. This deficit in housing supply has driven up property prices, exacerbating problems in the rental market, as well as aggravating homelessness and overcrowding.
But it doesn't need to be this way. By changing mindsets and thinking beyond traditional construction and property development methods, Boutique Modern believes the UK can create sustainable, energy efficient and affordable housing stock for all.
On a property mission
Boutique Modern is a primary contractor and modular manufacturer deeply committed to addressing the affordable housing crisis in the South of England. Its mission involves collaborating with local authorities and housing associations to provide top-tier, genuinely sustainable, affordable and social housing.
With a decade of experience in modular housing production, the company – the UK's first certified B Corp modular construction firm – is all about embracing innovation and ensuring that all its endeavours have a positive impact on the planet.
At the core of Boutique Modern's ethos lies the belief that everyone deserves access to high-quality, affordable homes. Its greater purpose is to deliver homes that are sustainable, cost-effective, architecturally appealing and, most importantly, bring joy to their inhabitants. And it recognises the significance of crafting homes that cater to local needs and contribute positively to each person, as well as the community and its surroundings.
Dick Shone, managing director at Boutique Modern, said: "Modular housing schemes have the potential to unlock land that's deemed inappropriate for traditional construction methods, and develop it into great places for people to live.
"Chalk Way already looks like part of the established urban landscape of Peacehaven and is a great example of how low-impact modular housing can make an architectural statement as well as improving communities and people's lives without hurting the planet."
Modular versus traditional
Modern methods of construction, such as modular housing, are usually sourced hundreds of miles away from development sites. Boutique Modern's Newhaven location means it can work across the whole of the South of England, buoying the local economy while working to alleviate regional housing shortages with minimal environmental impact.
The Chalk Way development in Peacehaven proves it's possible to run a socially aware business that invests in and looks after its workforce, and that focuses on making environmental advances, including measuring waste and carbon emissions, while creating quality homes that improve tenants' lives.
In an era where traditional construction methods still dominate the building industry, it's important to consider whether they are genuinely suited to the task of constructing a sustainable, resilient infrastructure. From budget overruns stemming from labour shortages and inefficient material handling to environmental consequences that exceed legal limits, there is a compelling argument against depending on outdated approaches when undertaking new construction projects or renovating existing structures.
Modular homes can take as little as a week to construct at the factory and then just three to four weeks to build on site, causing minimal disruption to neighbours. Energy efficient measures including solar panels can be installed with far greater ease than with traditional builds and retro-fits.
The electric-powered homes at Chalk Way have already been rated highly for their energy efficiency, with high performing EPC certificates, and appraised for their minimal carbon emissions over the building's life cycle.
A vision of the future
Boutique Modern is truly committed to enhancing communities, for example by working with local schools to create sensory gardens for children with additional needs – a project undertaken during the Chalk Way development.
Shone added: "There are so many reasons why we need to embrace modular construction. We can outpace sluggish traditional methods. Streamlined production processes slash costs, while minimised material waste and shorter timelines help the bottom line. Modular construction champions sustainability. It's a greener choice, generating less waste and boasting a smaller carbon footprint than traditional methods. Plus, these homes can be custom-designed with energy-efficient features, supporting sustainability and cutting long-term operating costs.
"It's been fantastic to collaborate with Stonewater on this project, a company which has similar ambitions to us regarding sustainability and social value."
Boutique Modern's modular system is also a powerhouse of scalability. It's equally adept at tackling small-scale projects or orchestrating grand housing developments. The modular world is also abuzz with innovation. Continual advancements in construction techniques, materials and technology propel these homes towards efficiency and excellence, setting the bar higher with each stride.
For more information, visit: https://boutiquemodern.co.uk/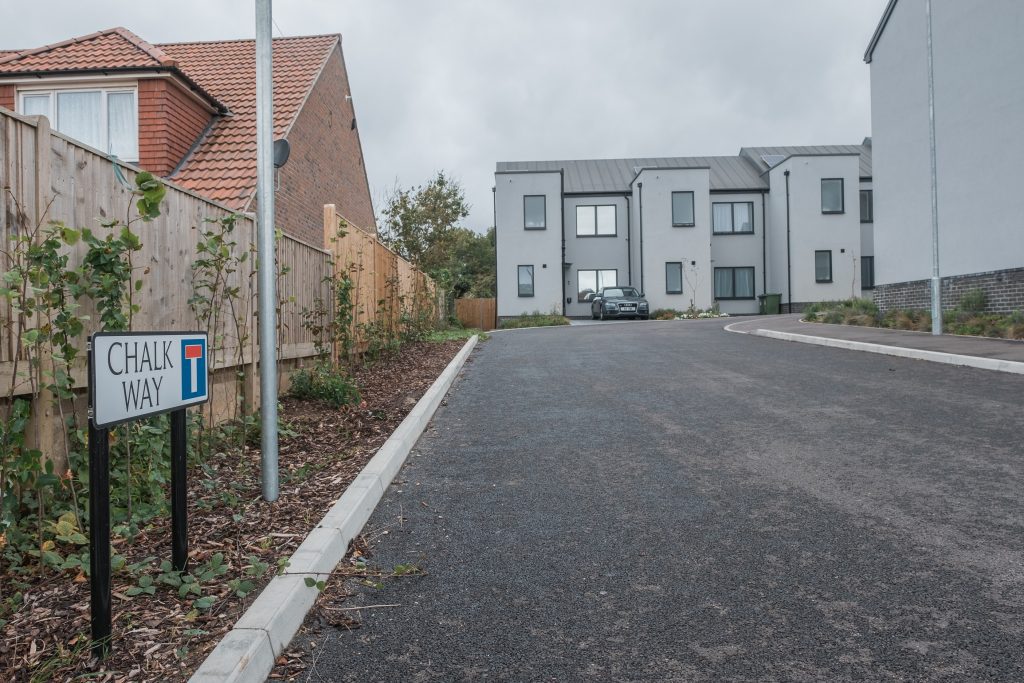 Building, Design & Construction Magazine | The Choice of Industry Professionals