Leading building and civil engineering contractor, Farrans Construction, has been appointed by Inspired Villages to begin construction of a £45m retirement community in Sonning Common, South Oxfordshire.
Farrans' first phase of works will include 73 high-quality, bespoke homes for over 65s and a state-of-the-art wellness suite within the village centre.
The Sonning Common scheme, once delivered in full, will provide 133 age-appropriate, sustainable homes for around 150 over 65s, as well as impressive facilities including a restaurant, cafe, hairdressers, library and craft rooms and a wellness centre comprising a swimming pool, steam room, treatment rooms and a gym with a fitness studio. Some of these features such as the gym, pool, restaurant and café will be open to the wider community.
The development will provide further benefit to the local area and economy by creating over 100 construction jobs, and in excess of 40 operational jobs once complete.
Farrans has over 80 years' experience of delivering world-class projects across the UK and Ireland. It specialises in luxury, sustainable, senior living residential properties, including the recently completed Hendon Hall. The company, which employs more than 600 people, has offices in London, Cambridge, Edinburgh, Leeds and Belfast with further site offices connecting its regional network.
Inspired Villages is an award-winning developer and operator of integrated retirement communities supported by joint venture funding to the tune of £500m from NatWest Group Pension Fund and Legal & General. Sonning Common joins a fast-growing pipeline that puts Inspired Villages on track to deliver its plan of creating 34 communities comprising of 5,100 homes for 8,000 over 65s. It currently operates nine villages with an additional three sites under construction and aims to address the considerable shortage of appropriate housing for older people in the UK. Its latest village, Millfield Green, opens this month in Bedfordshire and is the UK's first Net Zero Integrated Retirement Community (regulated energy).
Glenn Gilmore, Regional Director for Farrans Construction, said:
"Sonning Common is an exciting development in the heart of an area which is experiencing significant demand for retired living accommodation, and we are looking forward to working with Inspired Villages to deliver their vision. The design has brought in elements which will encourage a true community spirit, with opportunities to socialise, relax and keep active. We have an extensive later living portfolio in the UK and we understand how important it is to consider and deliver for the end users who will call this home. We will be engaging with the local community throughout our work on site and we look forward to leaving a positive lasting legacy in the area."
Neal Dale, Chief Property and Development Officer at Inspired Villages, commented:
"We are really pleased to be progressing work at our Widmore Park village in Sonning Common with the appointment of Farrans for the first phase of construction. Having recently opened our ninth village and the UK's first Net Zero Retirement Community (regulated energy), Millfield Green in Bedfordshire, we are excited that Widmore Park will follow in the footsteps of this trailblazing village with its sustainability credentials centred around ground source heat pump technology. All of the buildings will accommodate solar panels and will be designed with excellent insulation and ventilation. We're also enabling electric car charging points; a crucial part of delivering cleaner transport across the country. We are leading the IRC sector's approach to sustainability and social impact.
"By creating vibrant, sustainable communities carefully designed for the needs of over 65's and focused on promoting a connected and active lifestyle, we know our villages improve the holistic wellbeing of residents and have positive impact to the wider community also. Sonning Common is an important step in our portfolio expansion, allowing us to support the shortfall in specialist later living housing in the South Oxfordshire area."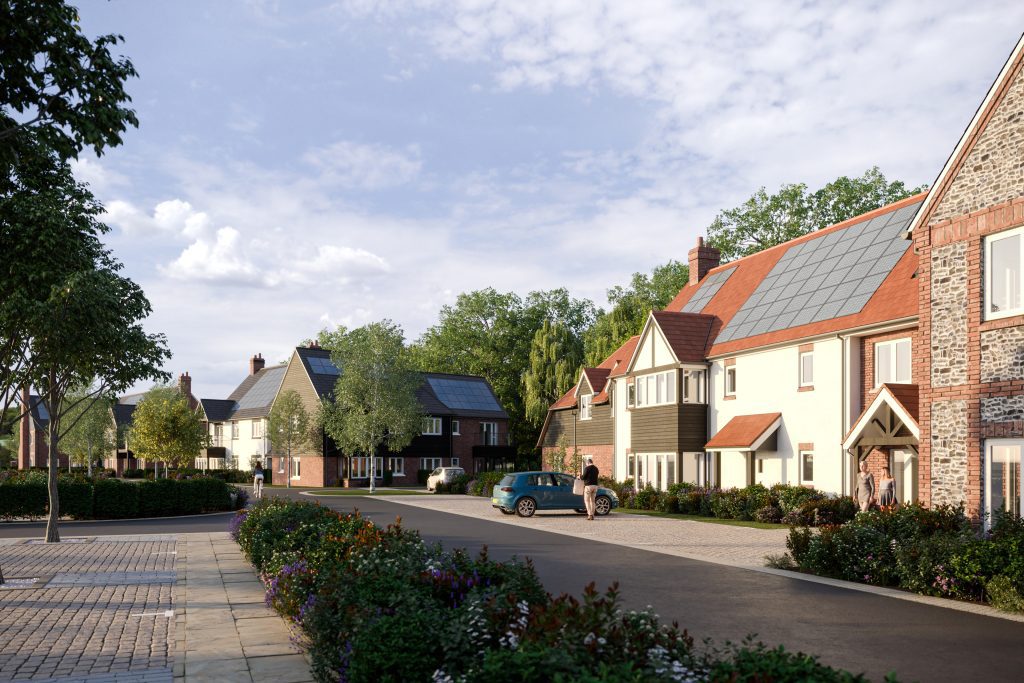 Building, Design & Construction Magazine | The Choice of Industry Professionals