Leading quality management software provider for housebuilders and developers named as NHQB Accredited Supplier

Today, leading construction and quality management software provider, Zutec, announces it has been officially selected by the New Homes Quality Board (NHQB) as an Accredited Supplier. Zutec is one of the first suppliers to offer a full suite of quality management (QM) solutions during the construction phase to housebuilders and developers registered with the NHQB in England, Scotland, and Wales. Zutec's QM solutions include standardised digital templates for Quality Assurance Inspections, Snagging and Defect Management, Health & Safety Forms, Part L Photographic Evidence and Cladding Remediation.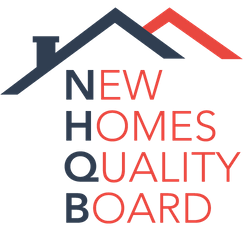 Established to develop and implement a framework that oversees the quality of new homes and customer service provided by developers, the NHQB works to ensure consistently high standards across the industry. Its framework works to improve developer performance and provides redress for buyers if these standards are not met. NHQB's Accredited Suppliers are carefully selected to support developers in meeting the requirements of the New Homes Quality Code (NHQC), and the scheme accommodates a diverse mix of companies that can support different budgets and sizes by offering a wealth of home-building expertise.
"To be recognised as an Accredited Supplier by this not-for-profit organisation overseeing the quality of new homes is a hugely important step for us. As we work with housebuilders and developers to digitise their quality management processes to deliver better-built homes, we can help them remain compliant with the NHQB's framework while also meeting other building regulation requirements, removing manual processes, improving on-site efficiencies, and reducing human error," commented Gustave Geisendorf, CEO at BuildData Group, holding company for Zutec.
Housebuilders and developers using Zutec's QM solutions during the construction phase can conduct Quality Assurance and Health & Safety inspections, monitor real-time project progress as well as contractor performance, and share information with inspectors and assessors — all by using its cloud-based platform and field app. Zutec's QM solutions also provide dashboards for management visibility, insights and reporting, so teams can be reassured that homes are being built to meet quality requirements the first time, every time. Where issues may arise, these can be quickly identified, addressed, and remediated before plot completion, so quality homes can be built on-time and to budget, while reducing risk, and meeting NHQB's requirements and the highest standards.
Geisendorf continued: "Today, busy site managers spend an increasing amount of time using disconnected systems and paper-based QM processes, filling out paper forms and taking photos to meet regulatory requirements. This not only takes time but can mean mistakes are made along the way. By using Zutec, housebuilders and developers can take a consolidated approach to quality management, by using a single digital platform and field app, that standardises processes and templates, and provides consistency from site-to-site and plot-to-plot. Bringing everything together in one place, ensures all on and off-site teams have structure and can follow the same practice. As part of our NHQB Accredited Supplier status, we will work closely with NHQB's Registered Developers to help improve the quality of their homes and customer services through digital processes." To find out more about the NHQB and its framework, or how Zutec is helping customers with QM, please visit https://www.nhqb.org.uk/ or https://www.zutec.com/product/quality-management/.
Alternatively book a demo and experience Zutec's QM solutions for yourself HERE.
Building, Design & Construction Magazine | The Choice of Industry Professionals