Prologis, the UK's leading owner and developer of logistics real estate has completed and leased two distribution centres at RFI DIRFT (Daventry International Rail Freight Terminal), adding over 514,000 sq. ft. of prime logistics real estate to the market.
The two build-to-suit units, DC6 (232,302 sq. ft.) and DC7 (281,890 sq. ft.), have been leased to Warrens, part of Culina Group. Warrens, a transport and logistics provider, joins Stobart in expanding Culina Group's presence at DIRFT. Classed as nationally significant infrastructure, DIRFT is home to many household brands, including some of the UK's biggest retailers, such as Tesco, Sainsbury's, and Dunelm. The new build-to-suit units were designed by Stephen George + Partners and constructed by VolkerFitzpatrick.
In line with Prologis' commitment to meeting its global net zero in operation 2030 target, both DC6 and DC7 are BREEAM-rated "Excellent", with an EPC A rating. The units are also carbon neutral in construction, certified by Planet Mark. This means that all of the carbon built into the structure during construction has been measured, reduced through proactive design and then mitigated.
Together, the construction of DC6 and DC7 has delivered £5.4 million in social value, partly through the number of job opportunities created onsite. DIRFT is well known for delivering high levels of financial and societal benefits to the Northamptonshire and wider SEMLEP area, with the Prologis Warehouse and Logistics Training Programme (PWLTP) alone delivering over £10 million in social value since its 2021 launch at The Hub, an onsite purpose-built training and education facility.
Speaking about the two new units, Tim Burn, Development Manager at Prologis UK, said: "DIRFT is our largest asset in the UK, and it is always rewarding to watch the site grow and develop. The two new units are prime examples of the state-of-the-art facilities that we deliver for our customers, and what better location to do it in than the UK's largest multimodal park.
"Culina Group is a longstanding Prologis customer, with Stobart, also part of the group, already operating out of DIRFT. We're proud to welcome Warrens onsite and look forward to seeing the business further develop and grow."
Tom Middlemiss, Managing Director at Warrens, said: "Our two new distribution centres are symbolic of our growth ambitions. Being involved in their development from an early stage has allowed us to customise the design and fit-out to meet our exact needs for both today, and the future."
Andy Collinson, Capital Projects Director at Culina Group, said: "Prologis Parks have always been a solid choice for our customers, and it's great to see another Culina Group business expand its services at DIRFT. With easy access to major transportation lines, we are sure that Warrens will enjoy everything that the park has to offer."
Andrew Stoney, Operations Director at VolkerFitzpatrick, said: "Our latest completed project for Prologis UK and Warrens demonstrates the power of collaborative partnership, and is a testament to the ongoing relationship that VolkerFitzpatrick has with Prologis. It was a pleasure to recently host a group of NTU Built Environment students onsite to learn about the exacting standards we collectively work to."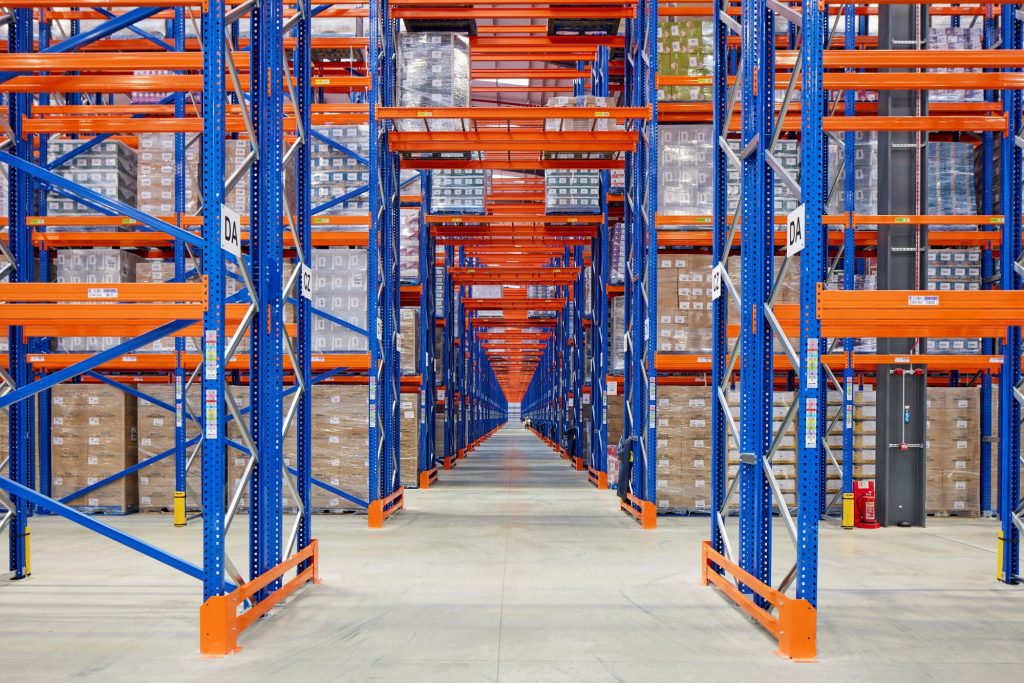 Building, Design & Construction Magazine | The Choice of Industry Professionals