The NHBC Foundation's latest report, Building Foundation Solutions – FutureProofing Against Climate Change, is available to download now. This new report focuses on the increasingly important issue of foundation design and its application in making new homes more resilient to the effects of extreme weather events caused by climate change.
This report has been produced to support developers facing comprehensive changes in foundation planning in light of climate consideration. As well as highlighting potential risk factors associated with climate change, it explores how these can impact foundations and how engineers can work to mitigate these risks. The report also recognises government policies aimed at promoting an increase in tree/canopy cover within new developments and the implications of this for foundation design. Importantly it examines the carbon footprint of foundation systems too and how these can be assessed and consequently reduced.
"House builders understand, now more than ever, the importance of climate change in design and development", commented Richard Smith, Head of Standards, Research & Technical Competency at NHBC Foundation. "This really does start from the very beginning of a project, from the foundations up. Building Foundation Solutions – Future Proofing Against Climate Change gives its readers a clear overview of this important subject and equips house builders with the knowledge to confidently navigate foundation design in a climate-conscious age."
This wide ranging report also looks at both the known and anticipated impacts of climate change on foundation systems and the implications for their design and construction in the future. To help illustrate the issues and solutions covered, case studies are included throughout. The range of low carbon foundation solutions currently available are considered along with the interactions between low carbon design, construction solutions and climate change resilience.
The Building Foundation Solutions report was prepared in partnership with RSK, one of the UK's leading geosciences consultancies and a leader in the delivery of sustainable solutions. The report demonstrates how the impact of climate change is expected to lead to an increase in damages experienced by domestic properties. It also considers the following key questions with responses informed by the findings of literature research and industry consultation:
What are the known and anticipated impacts on buildings of climate change?
How can house builders design and build more resilient foundations to protect against changing weather patterns?
As we approach net zero how can house builders minimise the significant component of carbon emissions that foundations represent?
RSK Director of Engineering and Environmental Consultancy, Peter Witherington, said: "The report recommends that, since it will take some time for further research to justify changes to the NHBC Standards and Building Regulations, developers should consider increasing minimum foundation depths now to increase climate resilience rather than waiting for changes in standards to take place. This clearly needs to be balanced against net zero considerations and the need to reduce embodied carbon associated with construction. The report, therefore, provides guidance on alternative low carbon foundation options which could adopted."
It also provides an overview of what is currently known, including relevant legislation and policy drivers for change, the main risks to building structures and their foundations from climate effects and how to mitigate them.
Building Foundation Solutions – Future Proofing Against Climate Change is available to download here.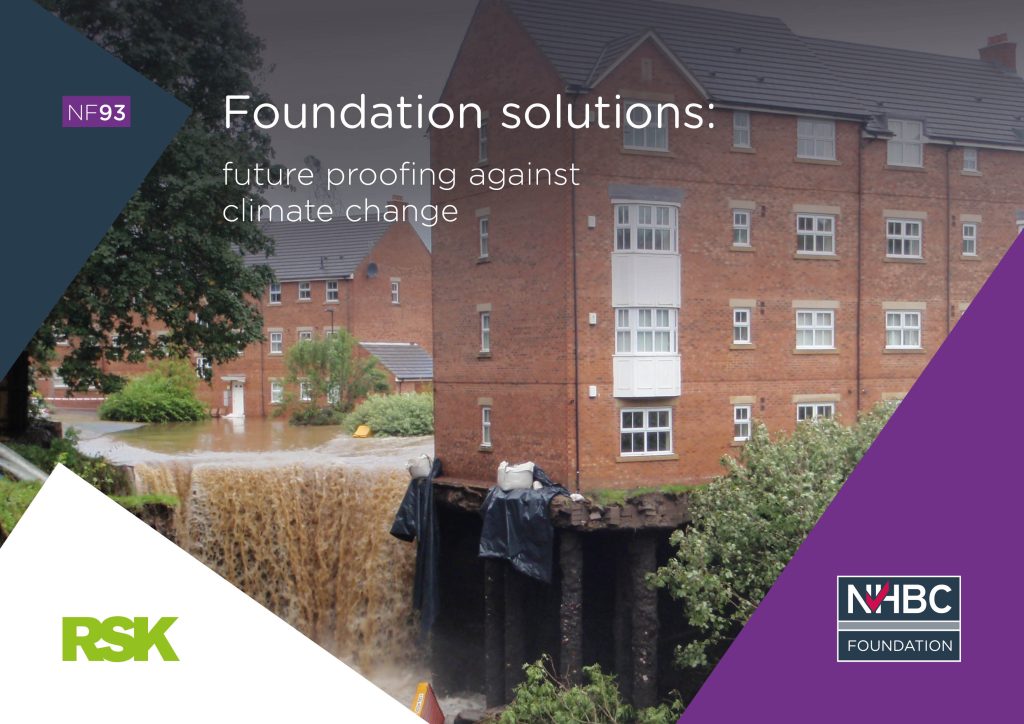 Building, Design & Construction Magazine | The Choice of Industry Professionals