A timber frame specialist which has never looked back after its first experience with Actis insulation products has just completed a seven-home development in East Sussex whose U-values far outstrip building regulation requirements, thanks to using its Hybrid range.
The timber frame development in Crowborough is well on the way to being completed and Berkshire-based Vision Development, whose construction methods are super speedy, is about to start work on a second scheme in the area for the same developer.
Vision installs Actis 105mm honeycomb-style insulation Hybris on all its open panel timber frames at its Reading factory, with insulating multifoil vapour control layer HControl Hybrid installed on site.
The walls in the Sussex scheme, in line with the majority of Vision's projects, achieved a U-value of 0.16w/m2k – far exceeding the building regulations requirement of 0.26, with the H Control element of the build-up playing a key role in ensuring thermal efficiency by acting as an airtightness layer.
Walls in other Vision properties can offer between 0.14 and 0.18, depending on the external façade.
Vision ditched its former go-to insulation choice, PIR board, back in 2018 after discovering how quick, clean and easy Actis products are to install.
It has since completed more than 150 new timber frame homes using the system, with one, a luxury lakeside holiday development in the Cotswolds, The Lakes by Yoo, receiving an architectural award.
And it is currently working on a top-secret project with roof U-values of 0.11, using Actis Boost R Hybrid, 155mm Hybris and H Control Hybrid to the internal face, which is destined to be featured on TV's Grand Designs.
Vision Development directors Lucy Karpinski and Luke McAuley have both expressed their satisfaction with the Actis Hybrid insulation system.
"We and our workshop teams much prefer the Hybris for cutting and installing in the panels at our factory as it is far less messy and they don't need to wear masks as it does not kick off dust like the PIR insulation we previously used and is a much safer product from a health and safety point of view."
"The ease of installation is attractive to us, as the main USP for timber frame is the speed of construction. There is also minimal waste, which again works well with our timber frame ethic of being environmentally friendly and the insulation being non-toxic. It is much quicker to use than PIR board and takes around half the labour time to install.
"We undertake a wide range of projects and Hybris insulation has offered a cost effective and convenient solution for them all."
"The technical support from Actis has always been extremely efficient and informative. We even had a team from Actis HQ in France coming over to visit us to see how we use their products with our timber frame systems to achieve varying U-values."
The products are supplied by Minster.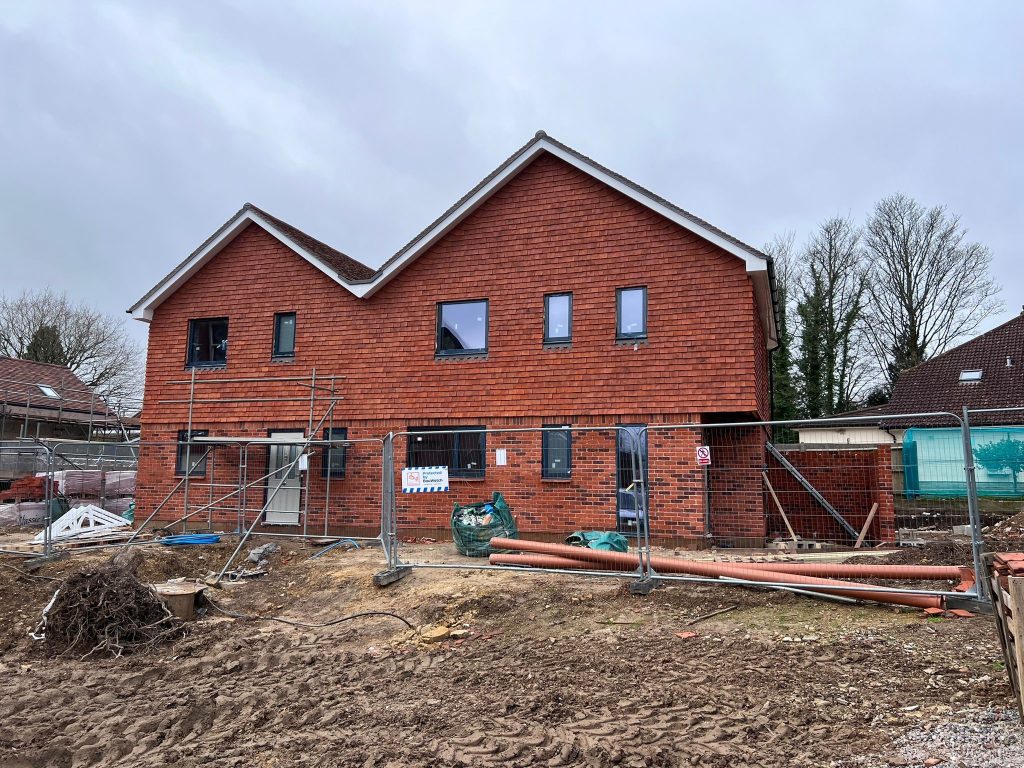 Building, Design & Construction Magazine | The Choice of Industry Professionals