Bellway South London is investing more than £4,000,000 in local infrastructure in West Sussex, as the company builds new homes at three developments in the county.
The developer is delivering a total of 348 homes across sites in Chichester, Crawley and Thakeham, as well as providing new public open space and other facilities for the benefit of local residents.
As part of the planning agreement for the developments, the housebuilder is also making contributions which will help fund improvements to roads, air quality, wildlife and allotments.
Daniel Williamson, Sales Director of Bellway South London, said: "Through these three developments, we are contributing a total of more than £4,000,000 to help improve a range of local facilities in Crawley, Thakeham and Chichester.
"These contributions are perfect examples of how new homes can deliver wider benefits to the communities where we build. The planning agreements ensure funding is in place to support the local authority as new residents move in, thereby enabling services to be improved or to increase capacity."
Bellway South London is building 88 new homes at Indigo Park, off Shopwhyke Road in Chichester. The development will provide 77 private homes and 11 affordable properties for local people as well as a children's play area.
The housebuilder is contributing more than £230,000 towards improvements to the A27 in the area and more than £51,000 towards mitigation for the Chichester Harbour Special Protection Area.
At Riverbrook Place in Crawley, the developer is delivering 185 new homes, with 111 homes for private sale and 74 affordable homes, and a kick-about space to the north of the site. Bellway is contributing over £127,000 toward outdoor sports space, more than £20,000 towards allotments and £20,000 towards the relocation and upgrade of bus stops on Steers Lane.
Bellway is also building 75 new homes at Abingworth Fields, on a site off Abingworth Crescent in the village of Thakeham. The development will feature 49 properties for private sale, including eight two-bedroom houses for the over-55s, as well as 26 affordable properties for local people, plus workshops for local businesses, open space and allotments.
Financial contributions here include £31,000 to help Thakeham Parish Council implement its strategy to improve air quality and £28,000 towards the running costs of the village hall.
Daniel said: "As part of these planning agreements, we are delivering on a range of commitments which will bring positive benefits to the local communities. Public open spaces and children's playgrounds will enable residents to get together in an outdoor environment while allotments will allow people to grow their own food.
"In addition to this, the employment opportunities provided by Bellway to staff and contractors, who are often local people, and the extra money new residents will spend within the local economy are further evidence of the positive impact these developments will have within their communities.
"Our ongoing commitment to building much-needed new homes and creating new communities in West Sussex is further supported by two new sites that we have coming soon.
"Work has started to build 287 new homes at Elizabeth Square in Worthing, and a further 247 new homes at Fallow Wood View in Burgess Hill will soon start to be built, and these developments will generate further funding for local infrastructure there."
For more information about Bellway South London's developments in West Sussex, visit https://www.bellway.co.uk/new-homes/south-london.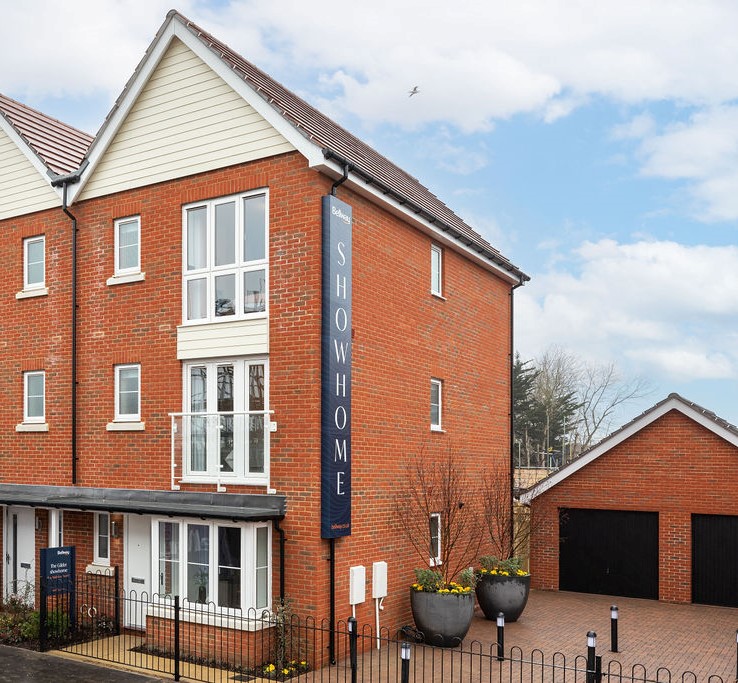 Building, Design & Construction Magazine | The Choice of Industry Professionals